Best House Painters in Kondhwa, Pune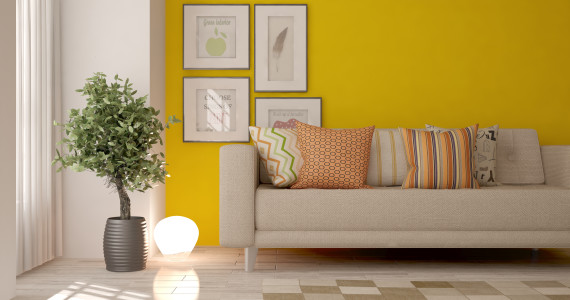 On-Time & Mess-Free Experience
Top Quality Paints & Transparent Costs
1 Year Service Guarantee
How it Works
Share your requirements

Type of Property, Area to be painted, timelines etc

Get your free survey scheduled

Schedule survey to get free On-Site quotation

Receive accurate quote

Get accurate Laser based measurement for quotation
Painters
12 Wall Painters near Kondhwa
Taher Tamboli

Kondhwa, Pune, Maharashtra, India

rohan

The house painters were very professional and they did a great job and the quality of work was very satisfying .The work done by them was very satisfactory.They just charged me around 20,000 and did the paint in each and every room.My entire house was shining with new paint. They use to bring all their equipments on their own. It was reasonable and they delivered in time. They themselves shifted furniture and cleaned when finished. They were very much satisfied with the service.

amandeep

Wonderful and serious work done at Gurudwra Sahib ...

FRESHCOATS

Kondhwa, Pune, Maharashtra, India

jk

We had our 3 BHK apartment painted by them. Their team is really cooperative and skilled in their work. The final touch ups were done with such great precision. Complete transparency was maintained by them with regarding the materials and their quality. It took about 8-10days to complete the wjole work. One must get the work done by them.

tanmay

We hired their team for the painting our house and for waterproofing of 2 of our washrooms. Till date I haven't faced nay problem, I am happy with the quality of services provided by them. It costed me around 68k which took about 10-12 days to complete the entire work.

Akshay Narayane

Kondhwa Bk, Pune, Maharashtra, India

akash

Akshay is my friend, and I have taken his painting services. He did the painting of house and used quality paint, completed the work in one week :) The labour was well trained and did an excellent job !!! Charges were fair and worth paying.

sandeep

Akshay was very humble and punctual. I loved his work then detailing in his was is amazing and completely wins over any other painter. He is very professional. I am really satisfied with his work.

Tasleem Rafiq Sayyed

Kondhwa, Pune, Maharashtra, India

guru

I hired him for the painting work at the time of renovation work at my home. He took 3 months to complete the work. The work was completed within my budget. I am completely satisfied by the work he provided. The finish of the work was very good. I will surely recommend him to others if required.

harsh

I hired him at the time of renovation was going on at my home. The renovation work took 7 months to get completed. He did all the paint work. The work was completed within my budget. The total budget of mine at that time was approx 12L. He charge me a reasonable price for the paint work.I will definitely hire them in future.

Color Homes

Kondhwa, Pune, Maharashtra, India

manisha

Excellent and quality work at reasonable price.

pratik

Good Service... still is under process of painting

Babbanrao Suryawanshi

Kondhwa, Pune, Maharashtra, India

riteish

Babbanrao is a very good worker and he completed the job on time. I got my 1 room from him. He did very good work. It took 3 days to complete the whole project. I"m very satisfied with his work and the quality of his work. The total cost was 3000 Rupees

nimse

Babbanrao is a very good painter and he completed the job on time. I got my 1 BHK Flat painted from him and he did a very good job. I had no problem with his work. The work was completed in 5-6 days and two people finished it in time at a cost of 15000 Rupees

Vivek Premnath Alhat

Kedari Nagar, Pune, Maharashtra, India

vishwe

Vivek did the painting job in Hadapsar, along with ceiling and repairs. The work was scheduled for about 15 days and was completed on time within the allocated budget. I am very happy and satisfied with the work that he completed and will surely recommend him. Good job done, all the best.

pankaj

Vivek did the painting job for my whole house in 20 days. I had earlier seen the work of Vivek, and I wanted him to do the job because I was very impressed with the job that he did. The whole project was completed on time and within the allocated budget. I will surely hire him again for every project and will recommend him.

Corazon Capital

Palace Orchard, Pune, Maharashtra, India

mayur

My house is in Dhule and i wanted it to get painted . The area was pretty small and so around 3 labors came to my place to get it done . The job was done in only 2 days and the total cost was around 20000rs. I dont think that anything went wrong with the service infact everything was really good. The work was done just in 2 days. Will surely refer them

nitesh

Corazon Capital have painted my entire restaurant which is located in Wanorie. There were around 4 labors who did the job in just 8 days and the overall cost of painting was around 40000 rs . I guess they could have done it a little bit faster if there were more labors but its fine . The work done by them was amazing. Will be glad to get a work executed by them again.
Related Wall Painters Services
Customers in Kondhwa also booked
Home Decor - Design Ideas, Photos, and Inspirations
Latest Customer Reviews
of Wall Painters near Kondhwa
Great work, completed within 2 days as promised Hardly took breaks from work , very dedicated n sincere will definitely re book them in future
Reviews received in last 365 days 
Looking to hire professionals near Kondhwa?
Tell us your requirements and get custom quotes with profiles within 24 hours from upto 5 interested Wall Painters.
Are you a professional looking for customers?
join now