Best House Painters in Erandwane, Pune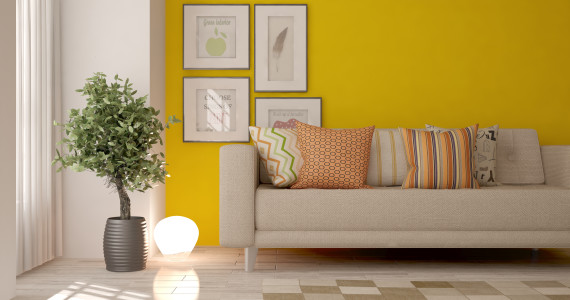 On-Time & Mess-Free Experience
Top Quality Paints & Transparent Costs
1 Year Service Guarantee
How it Works
Share your requirements

Type of Property, Area to be painted, timelines etc

Get your free survey scheduled

Schedule survey to get free On-Site quotation

Receive accurate quote

Get accurate Laser based measurement for quotation
Painters
24 Wall Painters near Erandwane
AV painting

Pandurang Colony, Pune, Maharashtra, India

chaturvedi

Got my 2bhk flat in Wakad painted and polished by them. The painting and polishing work was done by 3 labors and was completed in almost 12 days. The final cost of the work was around 50000 .They completed the work really well and also kept the place clean while working. Will surely hire them again.

aaglave

I stay in Banarjee road and i got my bungalow painted from both inside as well as outside from him . He got around 4-5 labors and completed the painting work in around a month. The final charges of the painting was around 1.25 Lakhs. Will highly recommend.

Paresh Jain

Kothrud, Pune, Maharashtra, India

shreyans

Hi everyone honestly telling this is one of the best paintings firm that we spent our money one time to complete our dream home. They use really fantastic paint and gives super shining and the wall is so smootH.

chetan

He painted the exteriors of my entire society in 3 months. He used only branded paints and did the work really well. I recommend him to all my friends.

Vinayak Painting and Decorators

Jethiram Bhima Shelar Path, Bhageerath, Pune, Maharashtra, India

santosh

Vinayak Painting and Decorators are very good house painters. I was quite impressed with their work. They painted my 2 BHK house. They took 12 days to complete. They brought 2-4 labors for timely completion. They charged me Rs 45,000. Their labors were hard working and punctual. They were very creative and they used the quality raw material.

deepali

Vinayak Painting and Decorators did a terrific job. They painted my 3 BHK house. They had 5-6 labors who very hard working and punctual. They completed my project in 15 days. They even cleaned up my house after painting. The raw material used by them were of apex quality. I would surely recommend him if you are looking for a good house painter.

Salmani Art

Warje Malwadi Road, Kothrud, Pune, Maharashtra, India

avinash

I stay in Katraj and i got renovation work done by them . Around a months time was taken to complete the whole work and 10-15 labors were there to do the work. All the work was done on given time with really good quality materials. Will recommend them for the same.

bharat

I have a 2bhk flat and i got it painted by Salmani art's . Their work was exceptional and really good. Around 5-6 labors were there on the project and they completed the work on time. Around 35000 was the cost of the work and apart from the that the materials were from our side. Will surely hire again if needed.

Homedecor

Karve Nagar, Pune, Maharashtra, India

janhara

Searching someone to get interiors of my house painted for which I hired painter for my 3BHK flat. He completed the entirework in few day and came with two other people. All of the required materials and paints were brought by them and they were very professional and quick with the entire process. They charged me which was within my budget and reasonable according to the quality of their service. I was satisfied with their work.

warye

Satpute is a very good worker. I got my house painted from him just before Diwali. The total area was 1060 sq. ft. Home Decor is very good at their work and completed the project on time.The total area was 1060 sq. ft. and was completed in 2 weeks at a total cost of Rupees 90000

sonar

Shree Ram Designs were hired by me for residential work in pune. The work was done for the interior and exteriors of my house. The budget was around 1 ,20,000. The work was finished in 15-16 days and the end product was beautiful.

alok

I had hired Mr Pratik for residential work. The work done was for the full house painting of the interiors of my house. The budget was around 50,000 - 60,000 and it was finished in the prescribed time frame. I really liked the end product.

Dasharath Digambar Shendage

Kothrud, Pune, Maharashtra, India

desai

I got the wood polishing and painting work done from him. I took the services from him at my house in Prithvi Nagar and did a great job. He made sure that he completes the work within the given time and charged around 15000 for the same. I would recommend others to use his services.

dipak

He is very good with his work and very dedicated and committed also. He painted my office at Satara road and completed the work within the given time. He charged around 50000 to paint the office and completed the work within 20 days and i am very happy with the work done by him.

Ajeet Pandey

Warje Malwadi Road, Kothrud, Pune, Maharashtra, India

kk

Ajeet did the painting for my house in KK Market. He finished the work off in 13-14 days. I get a lot of work done from him . He charged about 50 k for doing my 3 BHK house. His work is good and reasonable.

girish

Ajeet Pandey did painting for my house. I have a 2 BHK house. The work was great and he was finished in time. He took about 11 days to finish the work and charged around Rs 20 per sq ft that came out to be around 50 k in total. Really good work

Decent Sales

Gananjay Society, Kothrud, Pune, Maharashtra, India

amit

We took service from Harshad, He was very dedicated towards his work, the project was completed on time, work was as aspected. the team was very hardworking

Harsh-Shrut Enterprises

Kothrud, Pune, Maharashtra, India

univ

Anil ji and his team have done my house painting very well. They are very passionate and have extensive knowledge of all paint colours. They are very dedicated!!
Related Wall Painters Services
Customers in Erandwane also booked
Home Decor - Design Ideas, Photos, and Inspirations
Looking to hire professionals near Erandwane?
Tell us your requirements and get custom quotes with profiles within 24 hours from upto 5 interested Wall Painters.
Are you a professional looking for customers?
join now