Best Architects in Pune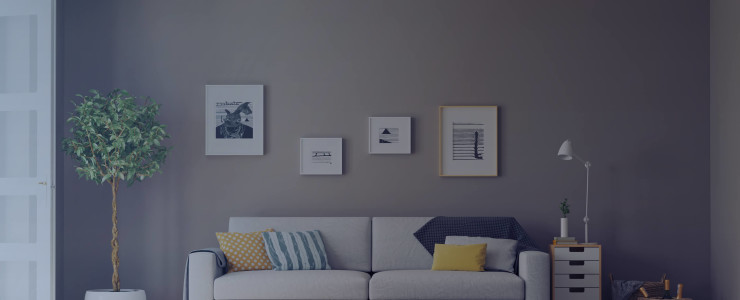 Need an Architect for:
New Construction

Floor Addition/Horizontal Expansion

Floor/Working Plan & Elevation Design

3D Design Consultation
Why UrbanClap?
Get personalized quotes

Browse portfolios before hiring



Browse portfolios before hiring
Check real photos & reviews

Small to large project execution

Floor/Room addition to new construction



Get free quotes within 24 hours

Experienced Architects

Completed minimum 20 projects



End to end project execution
Timely delivery of the project
How it Works
Share your requirements

Type of project, area of property etc.

Get a call from our home expert

We will call back in 2 hours to discuss requirements & provide personalized quotes

Hire the right architect

Compare quotes, choose a professional, set appointment & hire
Architects in Pune
Book qualified architects in Pune who are approved by the Council of Architecture (COA) with a minimum working experience of 5 years. Get free quotes within 24 hours of your inquiry. Also get experience expert services with detailed drawings, landscape plans, reference images etc. Verified by leading agencies in India, professionals provide on-time delivery for both residential and commercial based projects. Browse portfolios of the professionals and connect with them. Check out real site images and customer reviews. So, book your architect right away!
Architects
595 Architects in Pune
Spaces Alive Interior Designers

Raheja Vistas, Surey No. 27/1, 27/2, NIBM,, Raheja Vista, Mohammed Wadi, Pune, Maharashtra 411028, India

(5 reviews)

Hired 3 times on UrbanClap

yogesh

Very unique design ! Great and excellent work...

padmanabhan

While designing our play school and day care centre , Spaces Alive Interior Designers team has helped us in making our dream come true.  The seamless coordination between the team right from the conceptual stage and the execution till the completion of the project has rendered beautiful and cheerful interiors.  The place has been thoughtfully designed as  child centric keeping all the aspects related to the safety of kids in mind.  Our young ones enjoy so much in the bright and colorful surroundings that they sometimes don't even want to go back home.All the best Space Alive  

+ 41

R.S Interiors

Pimpri, Pune, Maharashtra, India

neha

Neelam has provided excellent interior design service; this is all inclusive from idea to implementation. I have found her work and ideas to be creative as well as beautiful. She is accomplished with color and savvy with it usage in her designs. She strives to satisfy and does so! I am proud to recommend for all interior design needs. -Neha Ghatge

manish

One of the best interior work i found from this interiors. They are loyal ; trustable and gives a best return on investment in terms of good quality product ; great finishing and on time. Great team at a service.

+ 32

360 Interiors

Pashan, Pune, Maharashtra, India

vivek

Great quality and extremely great execution of the interiors - gave us amazing creative options and ensured we got the best options

sujata

Kalyani is really creative and professional in her work. I have seen her work on my friends site and personally also. She is specialist in Residential projects, kitchen design, planning, ideas,etc.

+ 26

Namita Runwal

Erandwane, Pune, Maharashtra, India

mayur

He work towards building up relation with the client.

leena

Excellent interior work done by Namita.

+ 98

Hemangi Chaudhari

Wadgaon Budruk - Narhe Rd, Kirti Nagar, Vadgaon Budruk, Pune, Maharashtra 411041, India

anitha

She provided very good service. Thanks

vrajesh

Hemangi is a very hard working woman. She is enthusiastic & her dedication & perception towards her work is really unique.

+ 223

Xpert Designs

Karegaon Park, North Main Road, Koregaon Park, Pune, Maharashtra, India

tejas

Excellent interior work done at my home by expert design in my budget. All the staff r very cooperative.

ami

Rucha Trivedi work is really very nice and according to your need. She understand customers point of view very well. She is very friendly n I like her inovetive ideas.

+ 123

yogita

my modular kitchen was done by design option pratik and team..i m satisfied with thier work after completion my kitchen is really looking nice..will recommend others also for good services and value for money..

vikram

Great work done by Design options, they really had made options for me in my project,well done..

+ 37

Illusions Architect and Interiors

rajendra

Has a very good creative vision, no compromise with Quality work,

vikas

An excellent knowledge about interior design with good colour combination blended with very professional approach and dedication to pursue perfection.

+ 15

Aesthetics Architects

New Gate No 1400, Wagholi Road, Wagholi, Pune, Maharashtra 411047, India

(27 reviews)

Hired 2 times on UrbanClap

kamal

2BHK mainly living and dining area. Right from the time of concept realization till closure of project, Aesthetics has provided unique ideas, support and quick resolution of issues. I have been provided multiple interior options to choose from and wide variety of designs and concepts. All the options were well explained and understood before execution started. Suppliers of Aesthetics are reliable, accommodating and punctual. I didn't have any major issues and all the work was completed well within time and up to my expectations. Thanks. Kamal Pune

rajat

THE ARCHITECT DESIGNED MY BRO'S HOME AND FINISHED IT BEFORE THE ESTIMATED DEAD LINE. DID A MARVELLOUS JOB. WELL KNOWN FOR HER ARABIC AND WESTERN IDEAS FOR HOME DECOR, SHE IS DOING GOOD WITH INDIAN TRADITIONAL ALSO. HER WORK IS BETTER THAN ANYTHING. WELL EQUIPPED WITH SKILLED AND ADEQUATE MAN POWER .

+ 241

Meekan Interio

(27 reviews)

Hired 4 times on UrbanClap

yogesh

a firm which makes your dream home come true😊

sujeet

Wonderful job by raj shrivastawa . I like His job
View More Professionals
480
Bookings done in last 1 year
Home Decor - Design Ideas, Photos, and Inspirations
Frequently Asked Questions
How do Architects Charge?



Architects generally charge on percentage basis or quote a Lump-Sum amount for the entire project depending on whether they are just designing, supervising or managing everything all together. Some architects also charge on a per sq. ft. basis, where the amount goes from 10-100 rupees per sq. ft.

What does the cost include?



The cost of the architect includes the detailed plan in 2D or 3D of the entire project. The architect provides detailed drawings, landscape plan, flooring and lighting ensemble, reference images etc. Basically, the entire layout in detail is given by the architect to the client.

What do I need to provide?



Architects mainly need their clients to have a clear picture of what they want and expect out of the professional in their head. If they keep on shifting their structural views, it is very difficult to establish a professional relationship with the architect. A clear, firm position on what they need and trust in the architect's creativity is all they need to put in.

What are the general complications that occur during a project?



The layout on paper or the architecture drawing is very hard to copy by an architect because of several practical complications. There are government and environment specific guidelines to be followed by the architect, which can lead to a minor difference during the execution of the project. Also, clients should be creatively flexible. Sometimes, their requirements aren't practically possible and they should understand that. The cost exceeding the budget can be a hassle, but the client should always keep a margin of 5-10% extra for additional changes.

How much time does the project take?



Building a general model of about 2-3 floors takes around 9-12 months, wherein the planning process and designing takes almost a month to finish and the construction takes about 10-11 months. The time for renovation projects is decided after viewing the site itself based on the architectural plan. As per people's choice, the architectural design might be modern architecture or contemporary architecture.

How can I reduce outside noise in my house?



Tell your architect to brief you with Sound Absorbing materials such as acoustic ceilings and padded carpeting which make up the modern day architectural engineering. Sound-blocking curtains, solid doors and double glassed windows are great ways of reducing the noise inside your house.

How can I make my house more environments friendly?



Use ore of Energy efficient equipment while remodelling your house. Demand for good insulation at your homes, which will curb energy wastage. Ask your architects to indulge in Sustainable architecture. Probably, you could hire an architect who specializes in Green Architecture.

What is the design process?



The process generally starts with meeting the architect and planning the structure of the project. After the layout is frozen, the engineers and technicians come into play and work on technical things, catering to their respective niches. After resolving the technical stuff, the contractors start working with the construction under certain supervision. Interior designers, who have expertise in home architecture, finish up the project using their insight into architecture and design.
Looking to hire professionals in Pune?
Tell us your requirements and get custom quotes with profiles within 24 hours from upto 5 interested Architects.
All About Architects
What is the Role of an Architect?
The role of an architect is varied, ranging from understanding the needs of the customers and conceptualizing the designs, to liaising with contractors and eventually executing and delivering a safe and sustainable project to the customer. To understand this in more detail, the following points should help:
To try to understand your vision An architect does his level best to understand a customer's needs and requirements, visit the site if needed, and ask all kinds of questions to have an absolutely clear idea. This helps him or her plan the next steps better.

To design An architect's primary role is to design. He or she creates detailed building designs and drawings, by hand and/or by using computer-aided design (CAD) applications. Once the preliminary design is approved by the customer, the architect creates the final construction drawing.

To apply for necessary permits An architect always takes into consideration constraining factors such as city infrastructure legislation, environmental laws, practical applications, safety, etc. and then procures all the relevant and important permissions.

To liaise with related professionals A lot of other professionals, like construction managers, surveyors, engineers, etc., are involved in the construction or renovation of a building, and it is the architect who has to coordinate with them, so that the project takes shape according to the plan designed.

To write and prepare contracts An architect authorises and signs his consent to ensure progress of a project according to plan, creates reports and proposals, wherever necessary etc.

To supervise and review the projectArchitects visit the building site, meet clients, inspect all areas of the project, adapt plans according to situation and resolve issues, before handing over the final building to the customer.
What are the Different Types of Architects in Pune?
The basic types of architects can be summarized as below:
Residential Architects in Pune The work of these architects focuses on designing residential projects like independent homes, apartments and housing colonies.

Commercial Architects in Pune The work of these architects focuses on designing and planning commercial projects like office spaces, shops etc. Since, Pune is an upcoming industrial hub, commercial projects have a large scope here.

Landscape Architects in Pune Landscape architects design outdoor spaces like gardens, parks of commercial properties, parks etc., ensuring that the entire space is harmonious and looks beautiful.

Luxury Home Architects in Pune Pune has quite an affluent crowd and, hence, the scope for luxury homes. Since the designing of luxury homes is a specialized job, different from designing a regular residential project, specialized architects are required for the same.

Interior Architects in Pune As the name suggests, interior architects in Pune work upon designing all aspects of an interior space like the doors, windows, walls, furnishings etc.
Why UrbanClap?
COA-Approved Architects at UrbanClap are approved by the Council of Architecture (COA), a government body which allows architectural practice of registered professionals. This is a quality parameter at UrbanClap and part of our on-boarding quality checklist.

Background-Verified Top verification firms in India have given the go-ahead on the credibility of our architects, after necessary address, criminal court and national identification verification.

Minimum Experience of 3 Years While all our architects have a bare minimum experience of 3 years, a professional being acquired in the Construction category has a minimum experience of 5 years and a valid degree or masters in architecture.

Convenient Using UrbanClap to find the best architects in Pune is a simple process. All you have to do is feed in your requirements at the stage of booking a professional and the right architects, who can execute your project while sticking to your requirements, contact you themselves. This saves a lot of your time and energy.

Budget Friendly Rather than searching online for cheap architects in Pune, it is better to hire a professional from UrbanClap as only those architects will contact you who are comfortable working within your budget.
What Services Do Architects at UrbanClap Provide?
Floor/Working Plans 2D blueprints of either your entire property, a single floor or even a room, as viewed from above. These would include layout of utility lines and wiring systems, various measurements, furniture layout, and anything else that is necessary.

3D Interior Designs Customised visual illustrations of the final look of the interiors of your property.

Elevation Designs Scaled drawings which show all four sides of a building with the perspective flattened. Elevation plans give a builder an overview of how the finished building will look.

Horizontal Expansion/Floor Addition Increasing the footprint of the floor by expanding the kitchen, adding an extra room, etc. or adding an extra floor to an existing building to create further functional space.

End-to-End Turnkey Construction Solutions A project taken up by the architect from inception to the very end, and in which the client gets a finished project by the end of the contractor with keys to move in.
How Much Do Architects Charge in India? And What Factors Does the Cost Depend On?
An architect's charges for a project will be either of the following options:
A percentage of the total cost of the project (as in the case of most architecture firms in Pune);

A per-square-foot rate calculation (as in the case of small architecture firms or local architects);

A fixed fee for the whole project (as in the case of larger, more well-known and more experienced architects).
Points to keep in mind regarding an architect's charges:
It is important to negotiate when you get a quote from the architects for residential homes as they may initially quote a higher price. Hence, negotiate for a price closer to the prevailing market rate.

Don't expect a quotation immediately after placing a request. That will happen only after site visit.
Rate Card
| | | | |
| --- | --- | --- | --- |
| Floor Plans | Rs. 8-18 Per Square Foot | | |
| Working Plans | Rs. 8-18 Per Square Foot | | |
Rate Card
| | Basic | Standard | Premium |
| --- | --- | --- | --- |
| Elevation Designs | Rs. 50-55 Per Square Foot | Rs. 60-70 Per Square Foot | Rs. 80-100 Per Square Foot |
*Costs vary according to the customers' needs.
Find Top Architects in Other Cities As Well
Are you a professional looking for customers?
join now