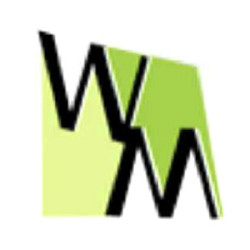 Web Mantra
Web designer
-
Mumbai
PRICE
Rs.
15,000
Onwards
Onwards


ABOUT
---
Specialization
-
Web Development
-
Web Designing
-
Graphic Designing
-
Logo Designing
-
Application Development
-
Digital Marketing
Previous Projects: http://www.shamaperfumes.com/- Dynamic Website - INR 10000/- http://www.designaricoz.com/- Dynamic Website - INR 10000/- http://www.pyramidenc.com/-Dynamic Website - INR 15000/- http://www.ganeshtrading.in/-Dynamic Website - INR 20000/- Starting Price: Rs.15000 onwards Introduction: We are driven by a passion for digital communication that is hard working, modern, credible, differentiated, and results oriented. Through our work, we seek to help you come closer to who you are people you want to influence, why you are unique, and your business goals – converting strategic insights into creative communication. Facebook Link: https://www.facebook.com/Webmantra.co.in/
6
REVIEWS
---
Webmantra did an excellent job with our company website. They provided end to end solutions and made sure the project was delivered on time. We were totally satisfied by their services.
" I had worked with Web-Mantra on a varitey of projects including application development and application workflow blueprints and I can confidently say that their approach to the entire process was well planned, meticulous and professional. Venkatesh's knowledge on the subject is exceptional and has the ability to answer any questions that might crop up during the discussions. Deliveries of all projects were timely in spite of the inevitable rounds of iterations. A thorough professional and now a great mate to liaise with on future projects. Thanks Venky!!"
sachin jog - buzz corporate
Rating:
5
" We hired Web-Mantra to launch our website in 2007 and thereafter for the redesign and also implement some changes recently. On all the occasions, our experience was good. We found the Web-Mantra team to be very prompt, understand our requirements well and accordingly suggest changes. We wish them the very best."