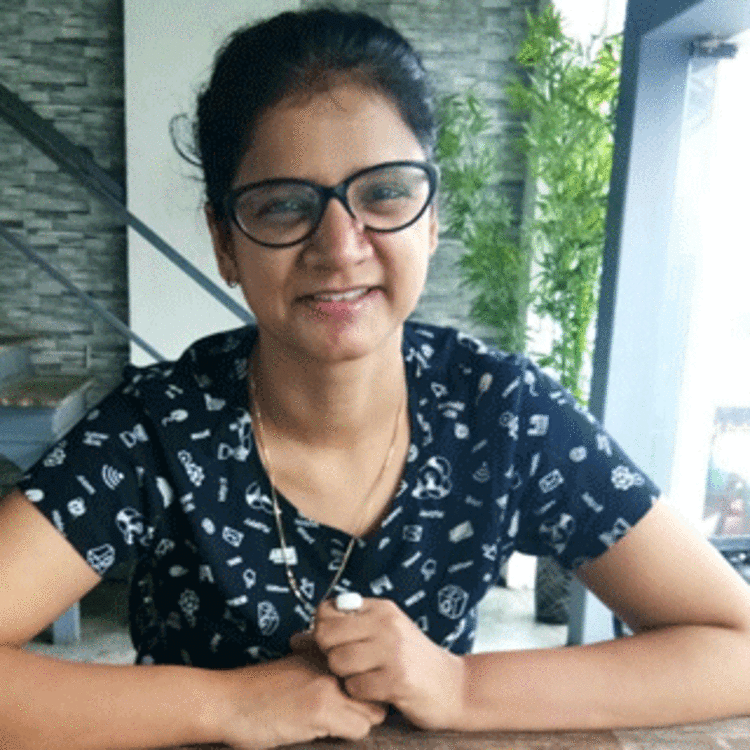 Shweta Pandey
Yoga Instructor for Home Lessons
Urbanclap Customer Reviews
A
REGARDING THE TRAINER ..A THOROUGH PROFESSIONAL WITH IN DETAIL KNOWLEDGE OF THE JOB . THE TRAINING .. ESPECIALLY WITH SHWETAs UNIQUE APPROACH TO TRAINING .LEARNING WAS METHODICAL ..AND I COULD FEEL THE COSMIC CONNECTION BETWEEN SELF AND THE OMNIPRESENT CREATOR OF THIS UNIVERSE AFTERMATH ..THE SKILLS I LEARNED FROM SHWETA ARE UNMATCHED AND I CAN NOW FIND MY PEACE AND HAPPINESS THROUGH MY INNER SELF . RECOMMENDATION ..PLEASE FIND TIME AND CERTAINLY CONNECT .BEECAUSE I THINK WE ALL NEED OUR PEACE OF MIND AND THE CONNECTION TO THE ALL POEWERFUL TO ANSWER OUR PRAYERS . GOD SPEED SHWETA .YOU ARE DOING A WONDERFUL JOB ..PLEASE CONTINUE WITH IT .. BLESSINGS AND REGARDS
R
shweta bahot aachhi trainer hai,cool minded hai,uski class se hamin bahoot fayida huaa hai,uska nature bhi bhahot accha hai.
J
She is excellent at her work Has thorough knowledge and goodwill for her trainees Strongly recommend her
S
Shweta is very knowledgable and efficient Yoga Practitioner. Highly recommended for all types of classes, whether at corporate level or personal level.
S
Shweta is just awesome.... very positive at heart! She is really great at yoga asanas (yoga exercises). I learnt asanas from her which really helped me to cure my health problems. Thank you Shweta!
Beauty & Wellness
Repairs
Home Maintenance
Homecare & Design
Weddings