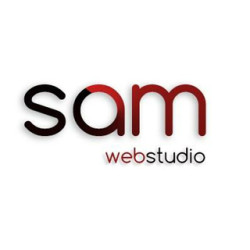 SAM Web Studio
Web designer
-
Delhi NCR
PRICE
Rs.
15,000
Onwards
Onwards

ABOUT
---
Specialization
-
Web Development
-
Web Designing
-
Graphic Designing
-
Logo Designing
-
Application Development
-
Digital Marketing
Business Name: SAM WEB STUDIO Professional Experience: 5 years 5 months Number of Projects Completed: 150 Company Profile Link: https://www.samwebstudio.com/ Previous Projects: www.kidsberry.co.in - Ecommerce-INR 2,60,000 www.zarrishop.in - Ecommerce- INR 70,000 www.thatstheft.boutique -Ecommerce - INR 1,30,000 www.v-slice.com -Social Networking - INR 7,00,000 www.loomtree.com - Ecommerce -INR 2,10,000 www.omnitowersyncates.com - Hotel Booking -INR 90,000 www.ozonevc.com - Basic Website - INR 15,000 Specialization: Web Development Web Designing Graphic Designing Logo Designing Application Development Digital Marketing Ecommerce Website Development Mobile Application Development Branding Type of Professional: Company Starting price of basic E-Commerce Website: Rs. 40,001 and above Starting Price: Rs. 15000 onwards Introduction: We are India's leading website designing, website development and graphics designing company offering quality web and mobile application development services for the global entrepreneurs. SAM Web Studio is web and application development company in Delhi India. Facebook Link: http://www.facebook.com/samwebstudios
13
REVIEWS
---
Best company for SHOPIFY users! I'm so glad I found them! They're efficient, dedicated & punctual. And their charges are very fair! You can TRUST them!! I'm so relieved & happy that my work for completed with such perfection! Thanks a lot, team Sam Web Studios!
Very good work. I've got my website designed from them their work is very consistent and good. They have a good and mature understanding about the technologies and business requirements. Appreciate the work done!