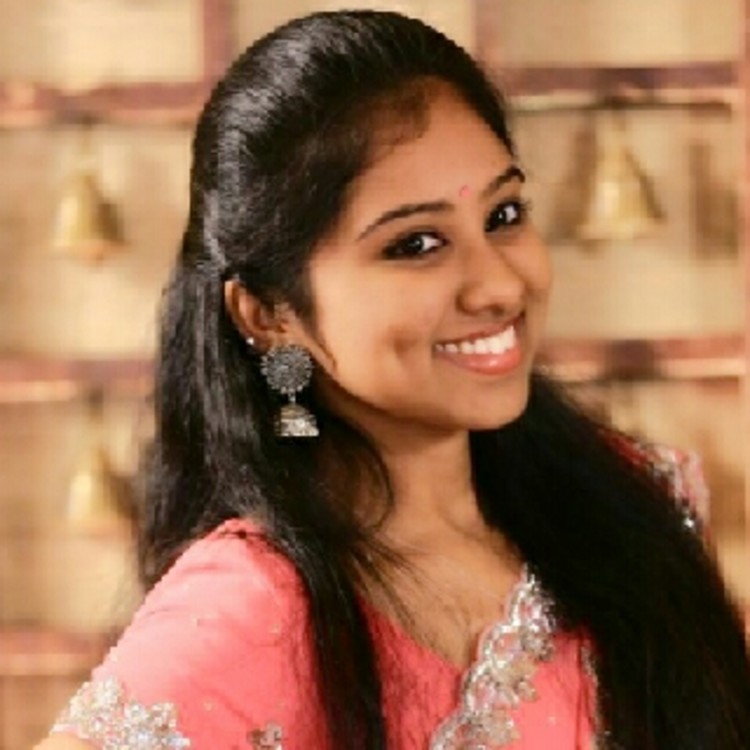 Monisha v.v
Home Tutor
Hired 4 times on Urbanclap
Introduction
I believe in quality teaching through best home tuitions in chennai. With the best home tuitions in chennai,, the doubts of the students would be effectively cleared. You can avail my services of the best home tuitions in chennai, if you want your ch... read more
Number of times hired on Urbanclap
4
How many years of tutoring experience do you have?
7
Qualification
B.com-LLB (hons), School of Excellence in Law
Qualification_1
Corporate Secretaryship
Classes Taught
Class I to V
Class VI to VIII
Class IX to X
In Class I to V, subjects taught
All subjects
In Class VI to VIII, subjects taught
All Subjects
In Class IX to X, subjects taught
Science
English
Social Studies
In Class XI to XII, subjects taught
Accounts
Economics
Business Studies
English
Urbanclap Customer Reviews
S
i had taken the service of mathematics teacher at home which was succesful for my child as he score a good grade in that subject overall he was on time serious for his work.it is for class 9 and subject was mathss.
M
Monisha mam has always sparked an interest in me on whatever subject that she teaches. Her unique method of teaching is extraordinary, makes me understand difficult concepts and i greatly enjoy them. Her spoken english classes taught me about english grammar, creative writing, fluency and pronounciation which I never knew before. Would strongly recommend her to everyone.
V
She is a national champion in oratorical and extempore competitions in tamil and english in Singapore. She teaches all subjects in an interesting way and i could develop an interest in them ... spoken english classes were a great help to me. I really enjoy her classes..
N
I went for her classes and got a new perspective in all the subjects. She comes from singapore and her way of teaching is very interesting and new and i never want to miss her classes. I also became confident in my language and have improved extremely. Id surely recommend her to everyone.
Beauty & Wellness
Repairs
Home Maintenance
Homecare & Design
Weddings