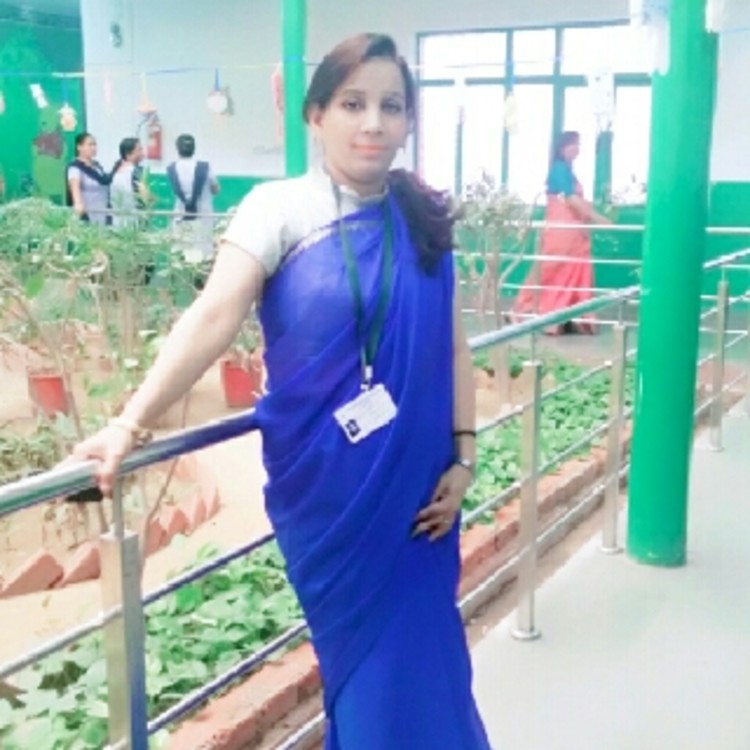 poonam mehla
Home Tutor
Gurugram
Introduction
I have done my PGT since 2008 but I m teaching students from 2002 on regular basis. I love to teach all kind of kids specially challenging one. I like to mould my teaching techniques as per the need of kid and I love to make mathematics as one of the... read more
How many years of tutoring experience do you have?
14
Qualification
Bachelor of education ,M.DU
Qualification_1
M.Sc maths
Qualification_2
B.ed__HTET
Classes Taught
Class XI to XII
In Class I to V, subjects taught
All subjects
In Class VI to VIII, subjects taught
All Subjects
In Class IX to X, subjects taught
Mathematics
In Class XI to XII, subjects taught
Mathematics
Urbanclap Customer Reviews
PK
parth khattar
11th Nov, 2017
Poonam maam taught me in classes 9 and 10. She is an excellent teacher with complete clarity of all concepts and chapters in the curriculum. Ma'am always maintains a good atmosphere in class and timely covers all topics giving ample time for revision classes. Ma'am entertains all doubts and correctly explains as well. Under her guidance I scored a perfect 10 cgpa in maths.
MG
Amazing quality of education .. very understanding teacher who is always present to help her students .. very clear in concepts .. always helps in solving whatever doubt one has ... I seriously think that she is an amazing teacher. Her classes are never boring she always makes the class very interactive and interesting.
TH
Poonam mam is such a nice teacher. She teaches very good. Her way of teaching is so perfect that any one can understand easily. Se has so many tackts to solve the question. I think the one who has studied from her can make his/her carrier in math very easily.
AT
amanpreet taluja
7th Nov, 2017
Fantastic teacher with full knowledge of subject matter. Difficult concepts also she explains very simply n helps students reach their potential. Never hurries, gives full attention n time to each topic n patiently guides them towards solutions. She helped me score 10cgpa in Maths in Class X.
SS
sakshi sinha
7th Nov, 2017
She has been very helpful to make me a better understanding on the subject. Would like to thanks for the support provided in improving my grade in Class X
Similar Professionals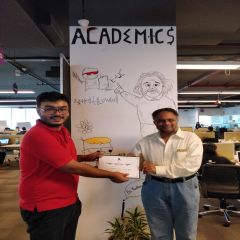 Commander Mohan (Retired ) Indian Navy.
Sector 42, Gurgaon
Rs. 3000 Per month
Recent review by Jasleen
I had requested for a trial class with Commander Mohan for my twins. In his...read more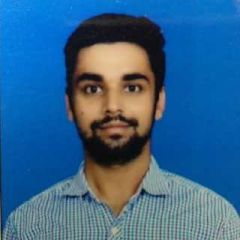 Vyom Vashisth
Sector 14, Gurgaon
Rs. 12000 Per month
Recent review by Rao Akash
He is very polite and kind in nature. He knew well about how to handle chil...read more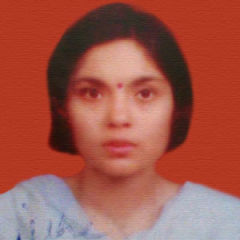 Deepshikha Khanna
DLF Colony, Gurgaon
Rs. 1800 Per month
Recent review by Simran Kapoor
She is an amazing teacher and works hard on student's ability. I can say it...read more
Beauty & Wellness
Repairs
Home Maintenance
Homecare & Design
Weddings