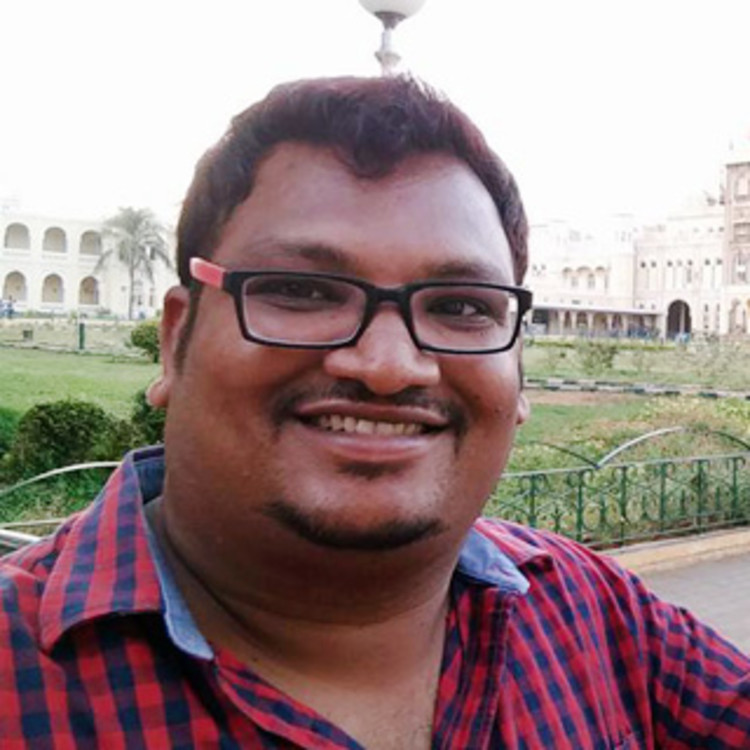 M. Shyam Kumar
Wedding Photographer
Business Name
M. Shyam Kumar
Introduction
M Shyam Kumar is a professional photographer with an experience of over ten years. He has so far done more than 800 weddings. He tries to capture every moment candidly to make sure whenever they visit his captures of the moments which are impossible ... read more
Number of edited pictures delivered
250
Years of Experience
10 Years
Type of Professional
Freelancer with a team
Outstation/Destination Weddings
Yes (accommodation and travel to be arranged by customer)
Urbanclap Customer Reviews
R
There was a wedding function in my family, so I hired M. Shyam Kumar to do engagement, post and pre-wedding photoshoot!! The location for the pre-wedding shoot was a resort...which looked beautiful :P :D !!! He's a very polite and professional guy, and he brought 4-5 assistants who were skilled and trained!! I was very relaxed during the event as I was assured, that they'll do a good job..and I was right!! :) The charges were fair, and I've already recommended his name to others! Friendly and Interactive Pro!!
N
I hired M. Shyam Kumar as a photographer for a bday party!!! He's a very friendly guy and behaved very politely and most important of all....Covered the function well! The photos were clicked brilliantly, and photos of every guest were clicked...!! My feedback for him will be 5-star as I am very happy and satisfied with his services! He charged a fair price, and I will surely recommend his name other!!! GOOD JOB !!
P
M. Shyam Kumar is my family photographer and I love his work. He gives us quality work in best price. He charged for the whole wedding photography package and around 1.2 to 1.5 for the wedding album. I also got outdoor wedding songs shot for couple by him. The amount he charges are fair and . He is our family photographer and he covers all the occasions in our family. I got to know him when a friend had referred him to me for my wedding and there has been no looking back after that. The guys were very professional and he has a good team. He delivered within few days while other wedding photographers take a lot of time. He took photos highlighting our family members and he had covered all the events very well. Shyam Kumar had also come right on time to capture the wedding event.
ST
Mr Shyam is fantastic perfect professional photographer..
N
good work and best photography
Beauty & Wellness
Repairs
Home Maintenance
Homecare & Design
Weddings