Kamini Sinha
Nutritionist / Dietician
Introduction
Hello, This is Dietitian Kamini Sinha.  Presently I am working as freelancer.. Prior this I was working as Oncology Dietitian in Artemis Hospital, Gurgaon. Prior joining Artemis Hospital, I was with Medanta, The Medicity, Gurgaon as a Dietitian. I be... read more
Professional Experience
6 Years
Qualifications
PG in Food Nutrition and Dietetics
Specialization(s)
Weight-gain
Weight-loss
Diabetes
PCOD
PCOS
Renal
Cardiac
Pregnancy
Therapeutic Diet
Clinical Nutrition
Hospitals Served
Artemis Hospital, Gurugram
Hospitals Served_1
Medanta Medicity, Gurugram
Urbanclap Customer Reviews
saurabh jalan
23rd Jan, 2018
Satisfied as i am getting result in loosing my weight, So i took a diet from Ms Kamini. I am happy with her instructions..I nearly lost 3-4 kgs of weight in a week. I am really very much happy. She is very good nutritionist as i am doing well with her instructions and able to see result in me,which i am trying for.
i hired a nutrionist as i want to shred some weight ,the nutrionist helped me alot and supported me!The nutrionist was always available on phone call and reinds about working on diet! My diet was was really good i easily followed it!The plan was very good and i had no problem in following it up I am satisfied with the service
saumya agarwal
8th Jan, 2018
I had a pathetic experience with Kamini Sinha. The main issue was that she charged me 2k but she gave me receipt for only Rs.500 cause she said she was not carrying the receipt book that day. Also she didn't bother to call me up and not even check up on me. She gave me a lemon drink even knowing after that I'm allergic to lemon. I had an allergy. She didn't respond to my calls. She called me up only when I was about to pay her. I had such a bad service.
shailja dabrap
8th Jan, 2018
She was ready to help me out in every little obstacle that came upon my journey to weight loss.Today I'm leading a hassle free life and I'm as fit as a fiddle. Iv also recommended her to my friends who have seen similar results. Thank you once again kamini for being a part of my journey from fat to fit!!
G
Since I have a hectic lifestyle due to work, Kamini helped me in achieving my ideal weight in no time with an easy to follow diet. The diet given by her helped me to normalise my hormonal imbalances as well. I highly recommend Kamini's guidance as she patiently listens to you and guides you that dieting does not seem a burden at all. Good luck!
Similar Professionals
Shikha Srivastava
Kendriya Vihar, Noida
Recent review by rohit gupta
Awsome, mindblowing. Thanx shikha mam for giving me good diet, before 3-4yr...read more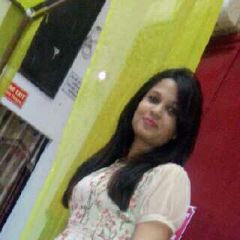 Ritu
Block A, Noida
Rs. 400 /month
Recent review by Mitali Patnaik
Such an awesome and calm personality who listens to each and every detail y...read more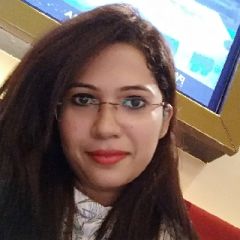 Shweta Supriya
India
Rs. 500 /month
Recent review by Vinita
I recommend her. She helped me to gain my weight . As I was so skinny type ...read more
Beauty & Wellness
Repairs
Home Maintenance
Homecare & Design
Weddings