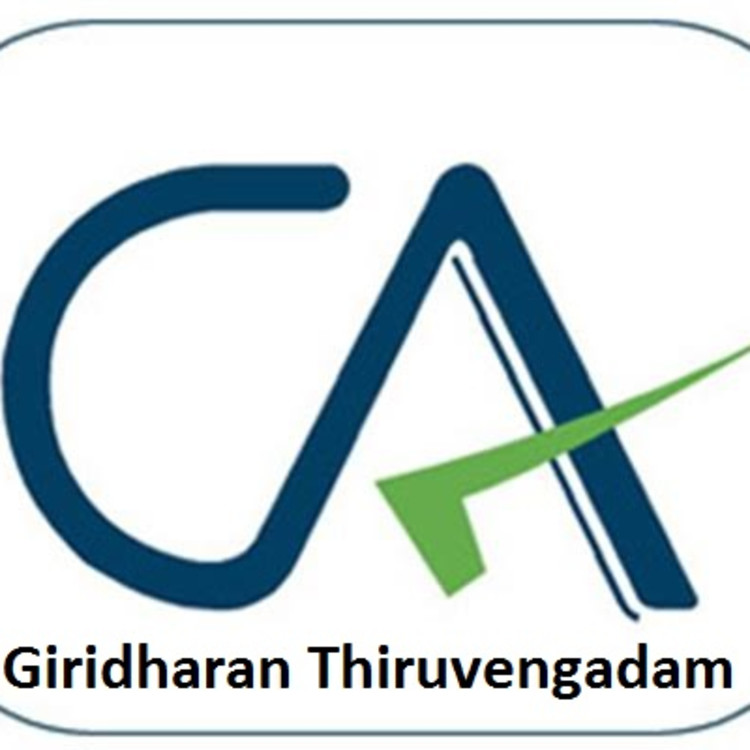 Giridharan Thiruvengadam
Company Registration, Income Tax Filing + 2 more
Business Name
Giridharan Thiruvengadam
Introduction
I have 22 years of experience in big four and specialize in the fields of corporate accounting, bookkeeping, tax and advisory services. Timeliness and professionalism are my key core capabilities. I strongly intend to pursue my client's requirements ... read more
Professional Experience
22 Years
Services Offered
Taxation
Auditing and Assurance
Filings
Book Keeping
Registration
Tax Saving
Urbanclap Customer Reviews
D
Good person. High integrity. Professional
V
Giri has great sense of understanding of taxation and finance systems of India. His in depth knowledge of tax, and dedication to achieve outcome makes him standout differently. I strongly recommend him.
M
Sincere professional : plans his task and execution ; eye for detail ; assertive in views
D
Highly knowledgeable professional and an amazing human being. Strongly recommend.
C
Excellent persoanlity with lots of indepth in knowledge in finance domain
Beauty & Wellness
Repairs
Home Maintenance
Homecare & Design
Weddings