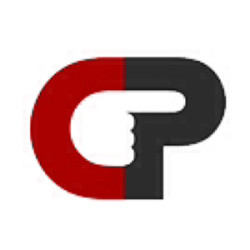 ClickPoint Solution
Web designer
-
Bangalore
PRICE
Rs.
8,000
Onwards
Onwards

ABOUT
---
Specialization
-
Web Development
-
Web Designing
-
Logo Designing
-
Digital Marketing
Business Name: ClickPoint Solution Professional Experience: 17 years Number of Projects Completed: 80 Previous Projects: http://www.bhogbox.com/ -Ecommerce Website-INR 55000 http://www.homepreneurz.com/ -Ecommerce Website-INR 60000 http://pghgrp.com/ -Wordpress Website-INR 20000 http://pizzamuscat.com/ -Static Website-INR 14000 http://beingeco.org/-Static Website www.trade4moneyweb.com -Static Website http://www.indoafri.com/ -Static Website http://www.magicgreenspa.com/ -Static Website-INR 12000 Specialization: Web Development Web Designing Logo Designing Digital Marketing Social Media SEO/PPC Type of Professional: Company Starting price of basic E-Commerce Website: Rs. 40,001 and above Starting Price: Rs.8000 onwards Introduction: One point solution for all you web needs, starting from domain hosting, website development to market them, and help you growing your business. Our mantra is to keep you one step ahead of your competitors. Check our website www.clickpointsolution.com for more details. We aim at providing superior quality and cost effective solutions to satisfy the need of our clients. Use of innovative technology, specific to the industry makes our solutions stand apart from others. Our solutions aim at a steady growth for our clients.​ Facebook Link: www.facebook.com/clickpointsolution
14
REVIEWS
---
Clickpoint team has assured service & support, makes us feel like a team where our inputs are understood and executed to best of our satisfaction.
mr. c.r. barua, hb consultancy, bangalore
Rating:
5
I would like to take this opportunity to thank you for your sterling efforts throughout the placement process. I was concerned about how to get my website. Thanks to the team of ClickPoint Solution, I was able to not only get an excellent website but also up and running in a very short time. We had some issue with our primary website, so we had to change our strategy, still they were very co-operative. Their experience, knowledge on website & customer support is very friendly. It is refreshing to speak to an agency who actually listens.
I have worked with multiple designers in past but Ranjat has been one of the best so far. My project had a timeline which was quite unrealistic for any designer in the given budget, but it is was surprising how his team stoop up with all the timelines keeping the quality of work in control. Would surely recommend him.