aarkin Design studio
Home Construction and Renovation, Interior Designer + 4 more
Business name
aarkin Design studio
Name of the Head designer
Qualification of the Head designer
Introduction
We are a group of young dynamic designers with an entrepreneurial mindset and beautiful skills and we promise to deliver your work with the utmost professionalism. Aarkin Design Studio believes that good design is a product that comes from careful st... read more
Number of times hired on Urbanclap
5
Years of experience
4 Years
Scope of work
Design consultation and execution
Previous Employment details (if any)
Type of projects undertaken
Home designs
Office designs
Hospitality space designs(Cafes/Restaurants/Bars)
Educational facility designs(Play-schools/Schools/Colleges/Study spaces)
Retail outlet designs
Type of Residential projects
Full House
Kitchen remodelling
Bathroom remodelling
Living room remodelling
Dining room remodelling
Bedroom remodelling
Other spaces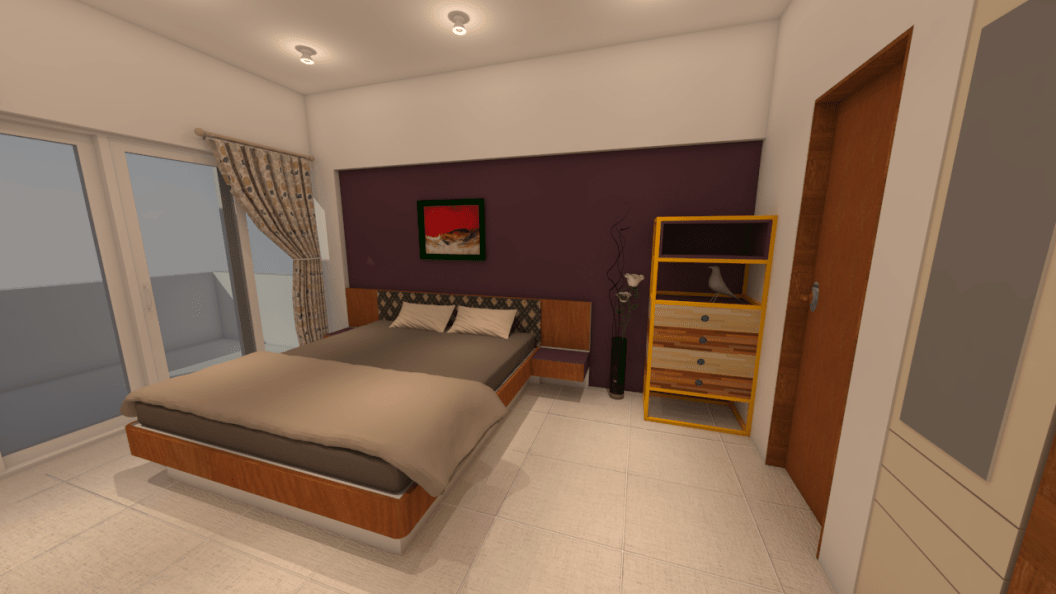 14. Mr. Rahul, Phursungi, Pune- Two Bedrooms Interior Design
Interior Designer
7 Photos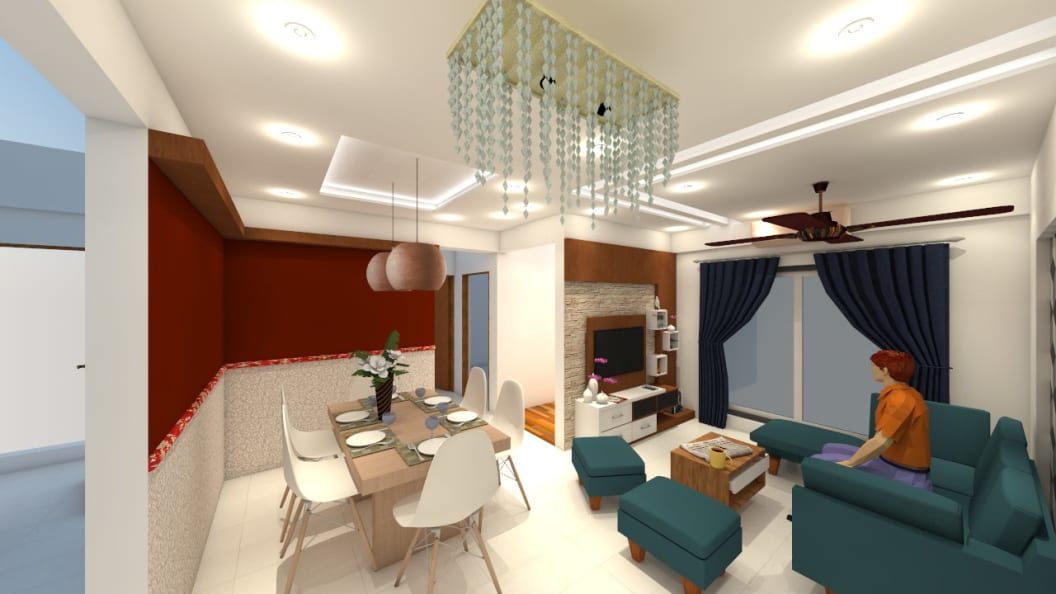 12. Raj Khyadi, Wagholi, Pune 2Bhk Interior Design
Interior Designer
8 Photos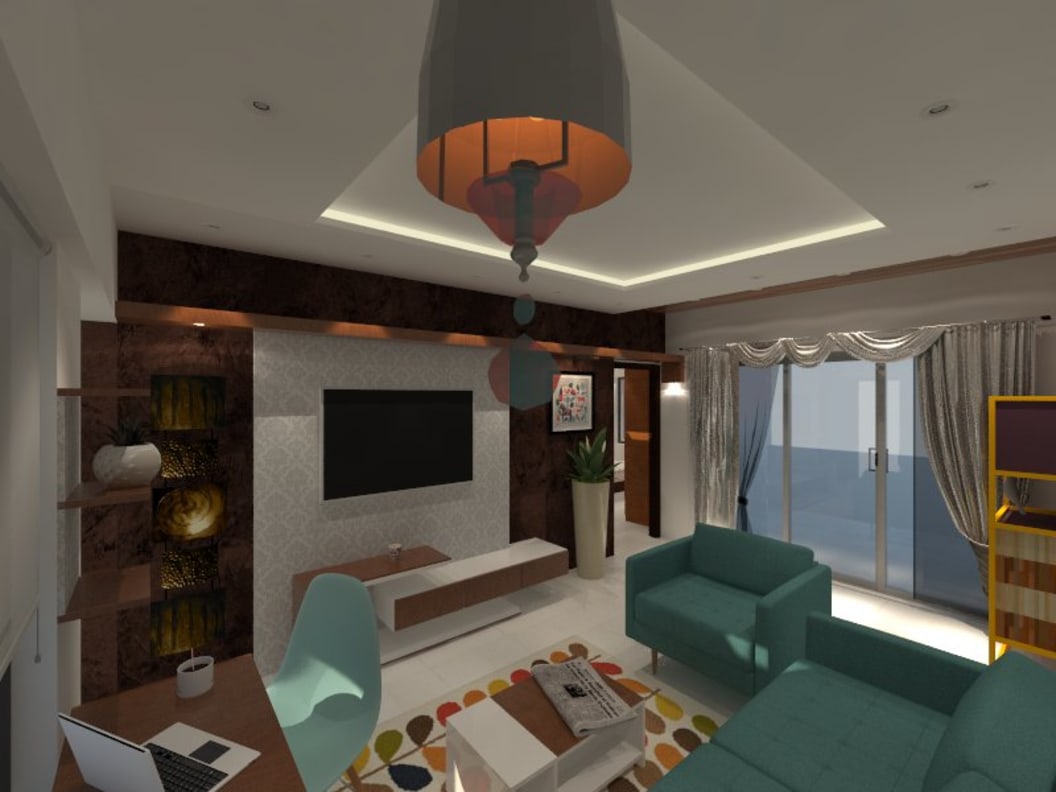 11. Mr. Rajib Saha, Kobdhwa Budruk,Pune 2bhk Interior Design
Interior Designer
12 Photos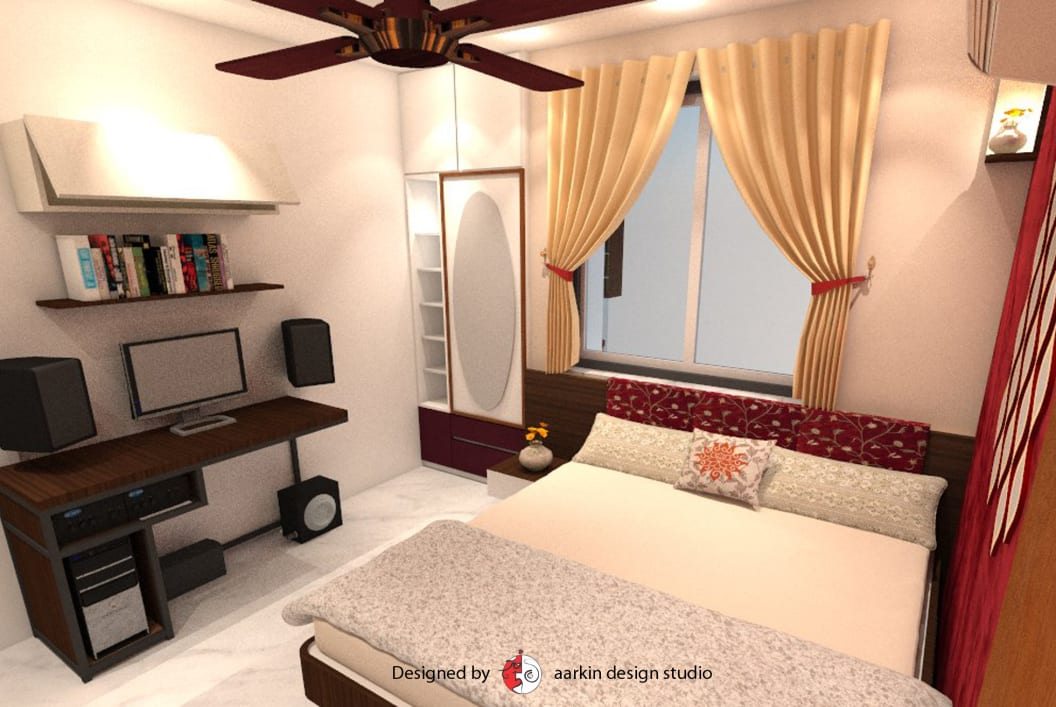 10. Mr. Sameer Munot, Somwarpeth,Pune Bedroom Interiors
Interior Designer
11 Photos
9. Facade Design Shopping Complex
Interior Designer
2 Photos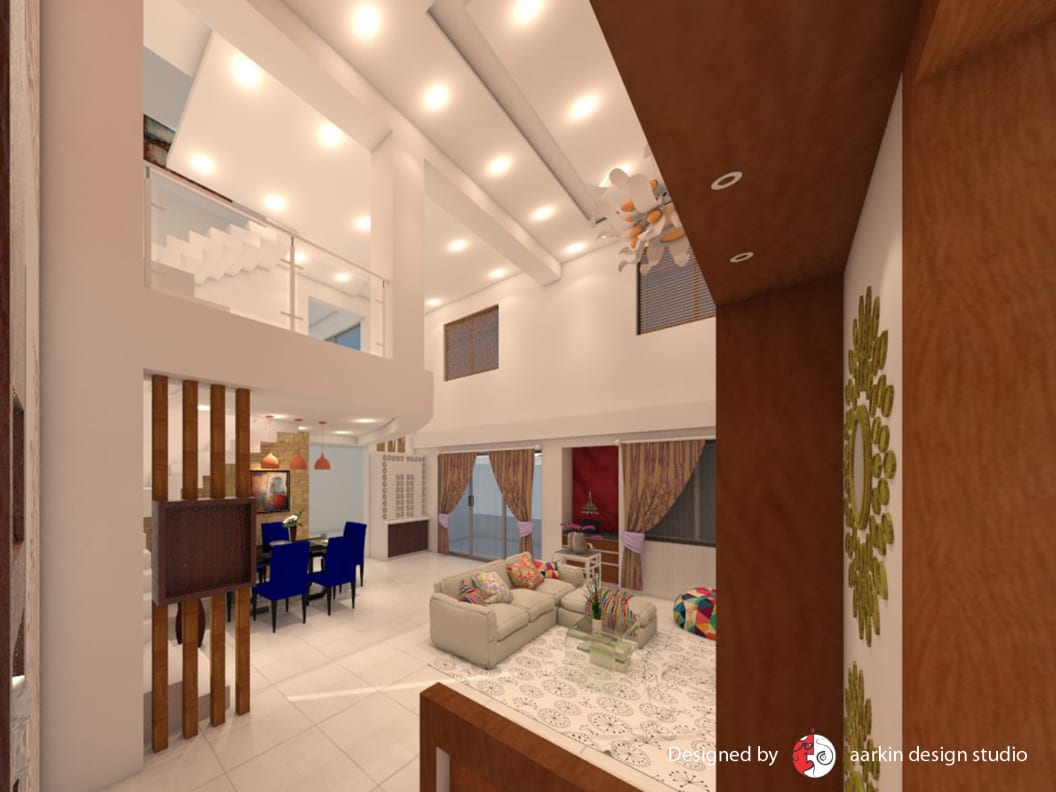 8.Mr. Agarwal, Bibwewadi,Pune Penthouse 4BHK Interiors
Interior Designer
8 Photos
Urbanclap Customer Reviews
A BIG NO to AARKING STUDIO/Chinmay. I have never seen such a careless,arogant,greedy person with unprofessional attitude. Every individual wanted to have Nicely decorated,good interior Home and would like to call it a "DREAM HOME". I put so much effort finding good interior desinger and hired service from Aarkin studio. But this unprofessional bugger screwed up my entire 2bhk furniture with his unskilled labour. I used "Hetic TOP Line L22" (Only Feeting costs 10K) for my wardrobe (total costing 100K), which he claim an expert in installing. But He and his carless, unskilled carpenter had screwed up sligding door and it got bend, low Quality material and wrong way of installation. when i ask to correct it, demanding more money and deneid taking up responsibilty. Now i have look for another carpenter who can correct it which will cost me extra K's. Evry individual furniture delivered with flaws/defect. 1) Wardrobe Doors got bend , Low Quality Block board and plywood used. 2) Wrong sheds of Acrlic sheets used. 3) wrong dimensions of Bed and Loft. 4) instead of 7" loft he made it 10" 5) inplace of 6" bed he made it 7", which took extra space in bedroom. 6) NO Precesion while making Drawers and shutters. Huge GAP between shutter at closed position. 7) Lot of rework has been done,Changes is original design which initially agreed. 8) Unneceessary damange to Floor tile and denied responsibilty of correcting it. He tried to hide his mistaked/fault saying construction is not proper, Walls are not alined, Brickwork is not proper. And if he didnt find any good reason then will say this is budget work you have to compramise on quality. He claim himself a Architect.. but i really wonder about his execution skill. He may be a good with design. Please be aware while handing over your DREAM HOME to Chinmay, he may pleased you with his presentation skill but execution... Really a matter of worry. If anyone already dealing with Chinmay then a my cent would be make a deal, let him desing you home for 10K (which he initally charge) and then kick-off his butt and get executed from anybody else. That should be it. Do not , Do not , DO NOT allow him to screwup your HOME. Please ask Chinmay for my cell number if you dont believe my comment,If he agree to give then i am wrong and if he deniy then you got the answer.... Thanks.
N
Aarkin Design Studio ( Chinmay ) has done an excellent work on our home. They changed our house to a perfect home of our expectations. Good Points about them : All Small Details taken care Every request handled On Time completion of Project Proper approval process of every decision taken by them. Very good suggestions given by them, which helped us understand the aesthetics of a beautiful interior . We would definitely like to recommend them for any Interior works, they have the knowledge, skills and experience to do it.
B
I have Worked with him on a personal project, he has good knowledge of materials, market labour rates, good presentation skills. Very modern sleek design sense, convincing ideas on interior design and decorations. I would love to work with him again.
D
I recently had my home designed first hand by Chinmay. He has put in great art pieces and sleek architectural excellence in the space. We were delighted and to have him. Much recommeded
D
Chinmay has an eye for absolute furnished design and delivers it with perfection. His perception in choice of every element is amazing. I have seen his work for real and so should everyone who want an incredible design and architect.
Beauty & Wellness
Repairs
Home Maintenance
Homecare & Design
Weddings