Home

 / 

Blissin Interiors & Architects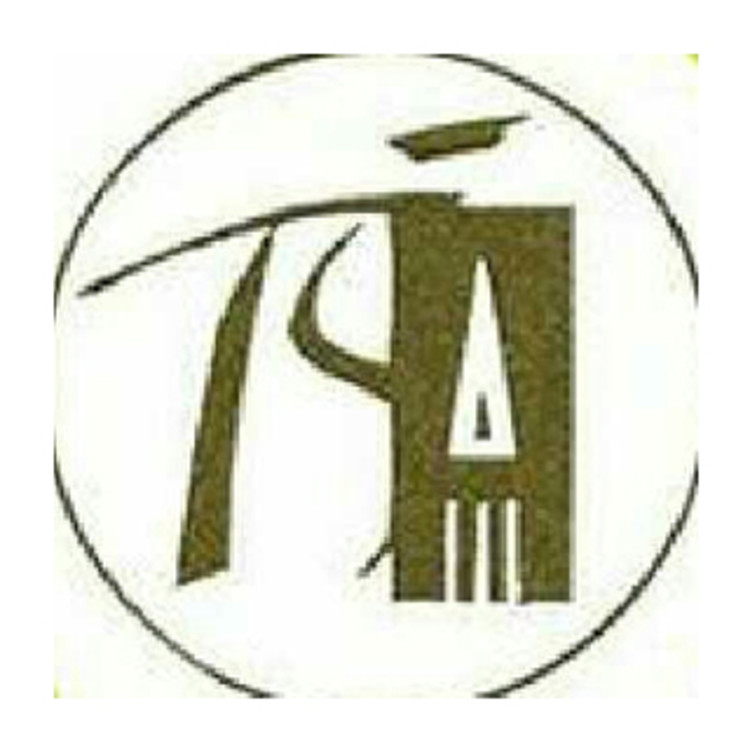 Blissin Interiors & Architects
Home Construction and Renovation, Interior Designer + 3 more
Business name
Blissin Interiors & Architects
Name of the Head designer
Qualification of the Head designer
Bachelor of Science in Interior Designing, Vishwakarma Creative – I college ( VCCI), Pune. Year: 2006
Introduction
Blissin Interiors is a one stop place that provides services for Interiors Design and complete Turnkey solutions for Office and Home décor established officially in 2006. They are a team of creative designers, high skilled craftsmen and well-develope... read more
Years of experience
11 Years
Scope of work
Design consultation and execution
Previous Employment details (if any)
Blissin Interiors, 11+ years
Type of projects undertaken
Home designs
Office designs
Hospitality space designs(Cafes/Restaurants/Bars)
Lifestyle space designs(Spas/Salons/Gyms)
Medical facility designs(Clinics/Hospitals/Labs)
Educational facility designs(Play-schools/Schools/Colleges/Study spaces)
Retail outlet designs
Type of Residential projects
Full House
Kitchen remodelling
Bathroom remodelling
Living room remodelling
Dining room remodelling
Bedroom remodelling
Puja room remodelling
Other spaces
Type of service provided
2D/3D designs
Space planning
Furniture Design or Selection
Color Consultation
Lighting selection
Accessories/Decor
Flooring
False ceiling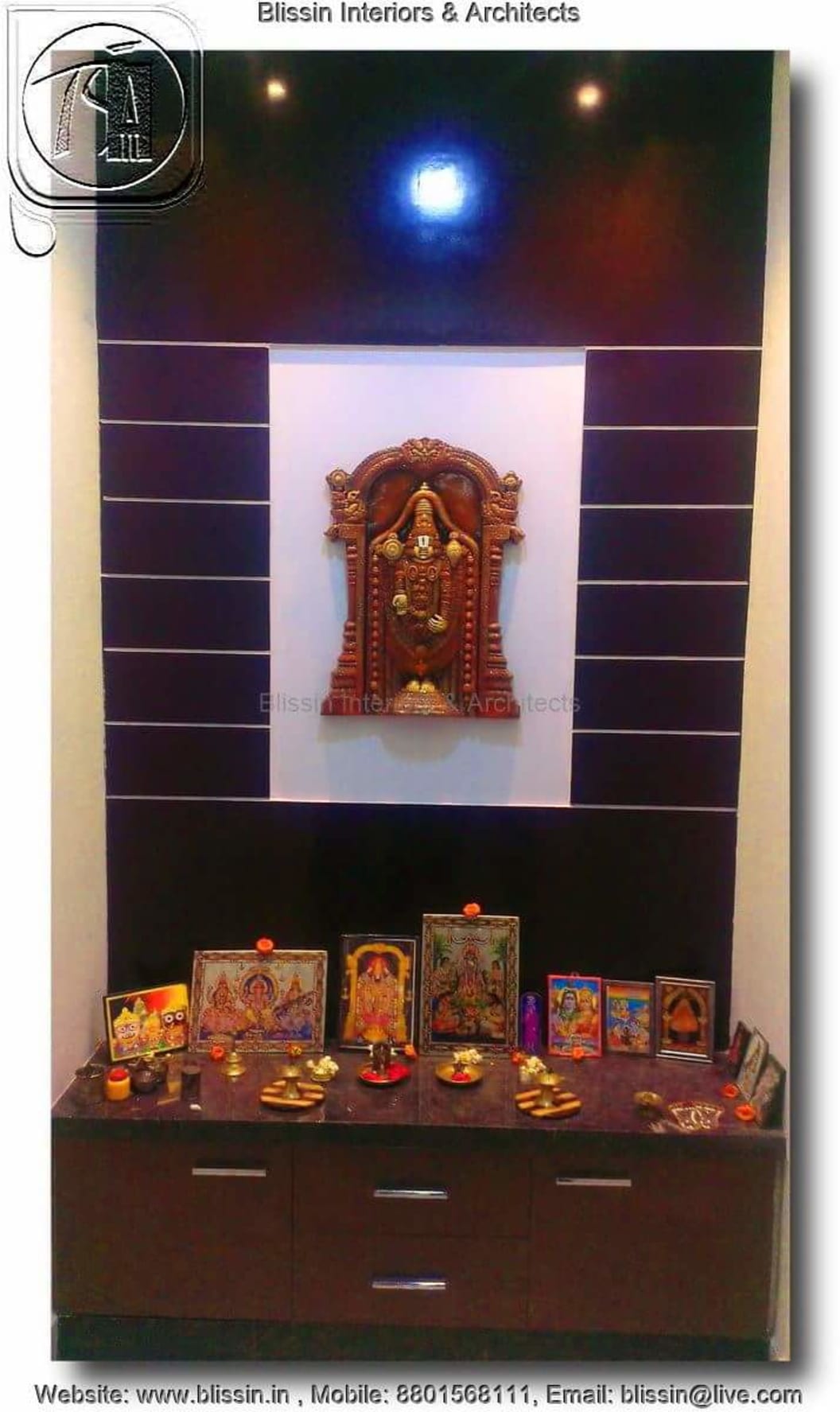 Residential: 3bhk Flat, Fresh Living apartment, Madhapur
Interior Designer
16 Photos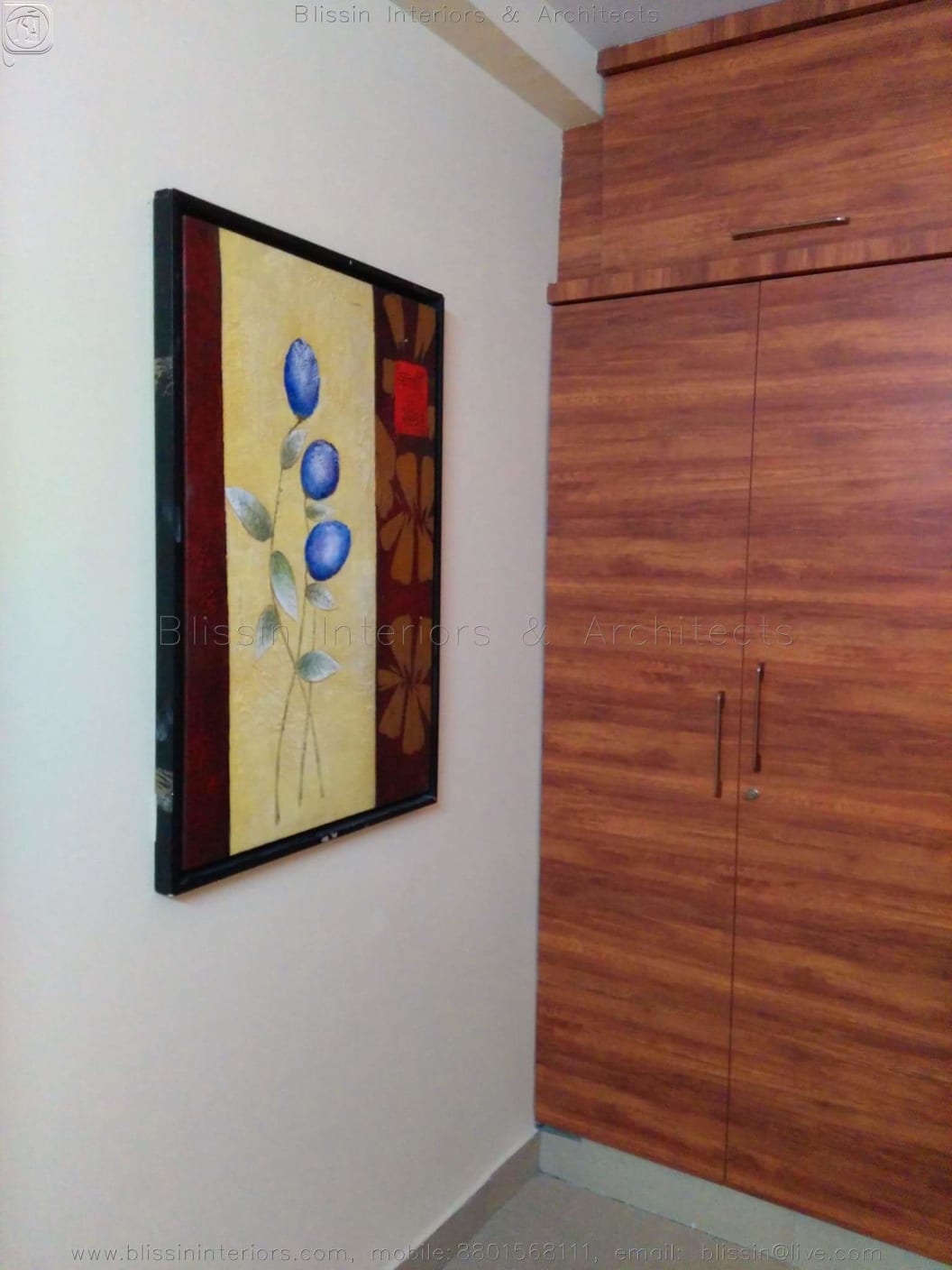 Residential: 3Bhk Flat, Manikonda
Interior Designer
10 Photos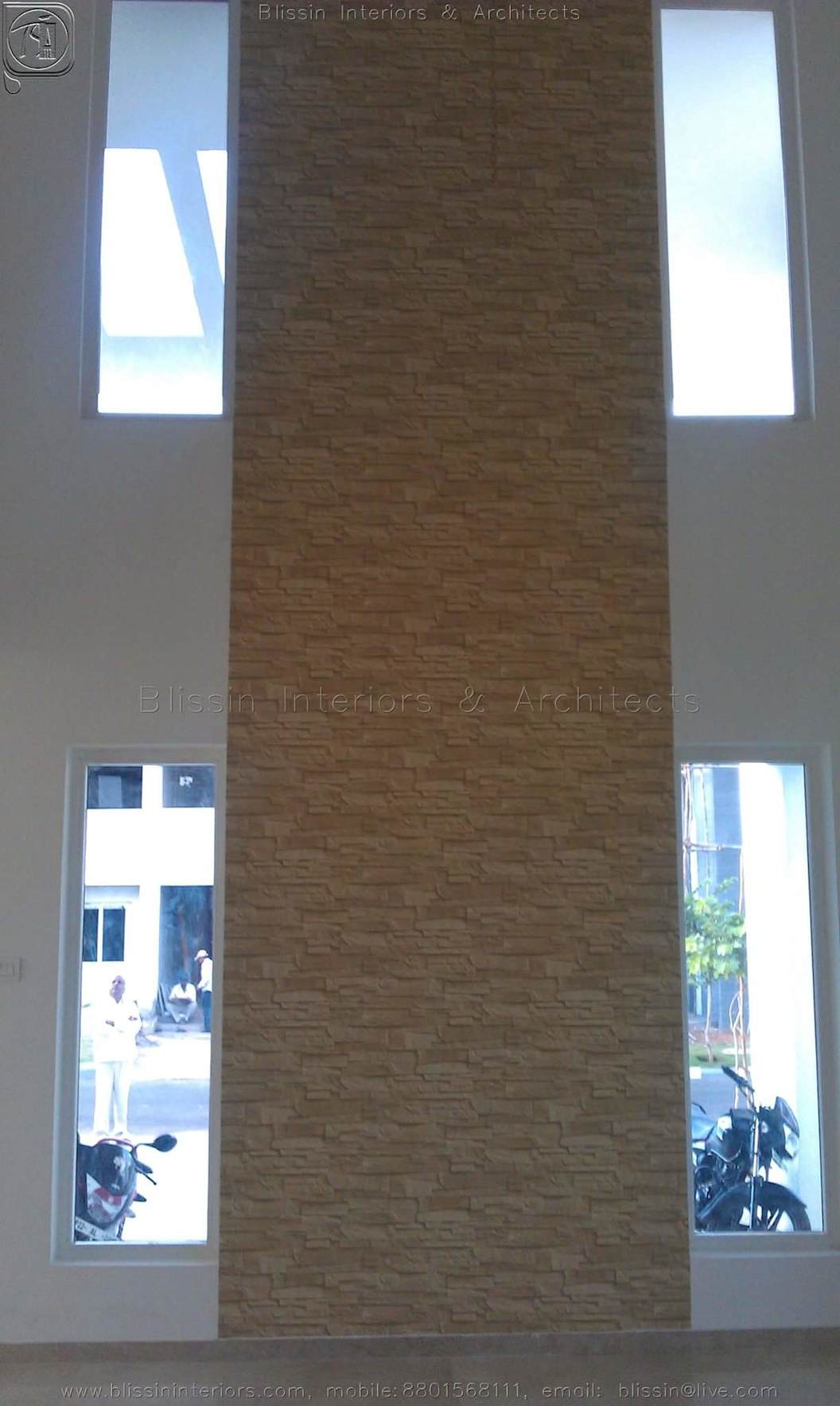 Residential: 4Bhk Villa, Kokapet
Interior Designer
10 Photos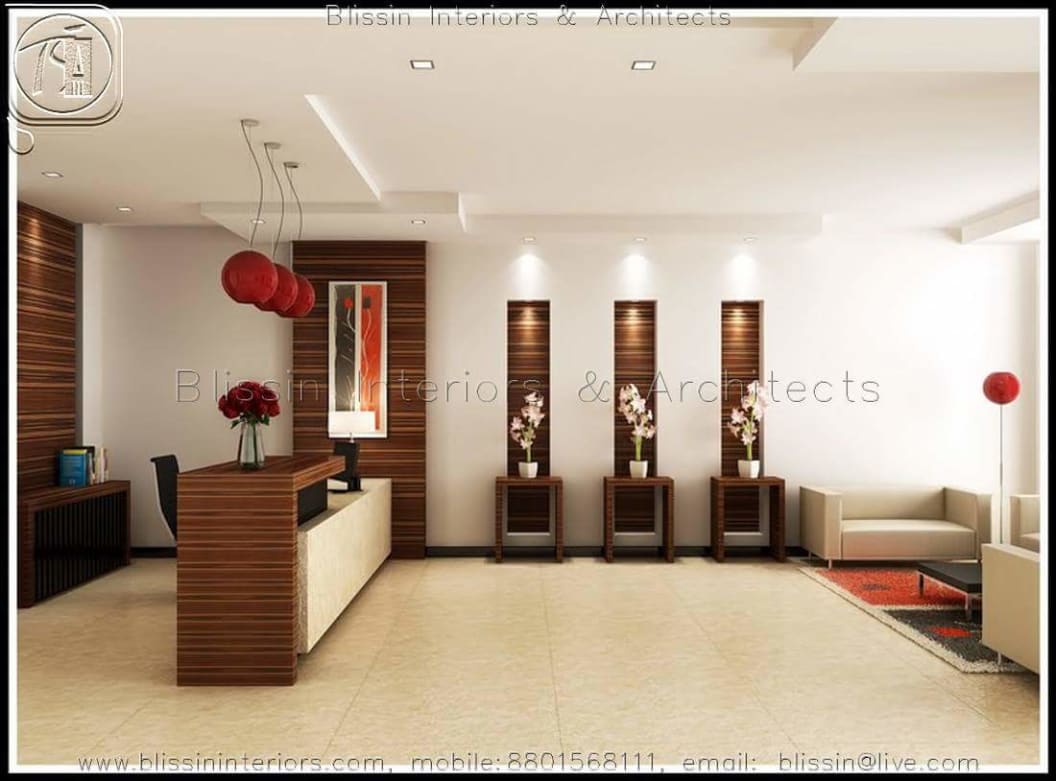 Commercial: IT Consultancy office, Hitech city
Interior Designer
4 Photos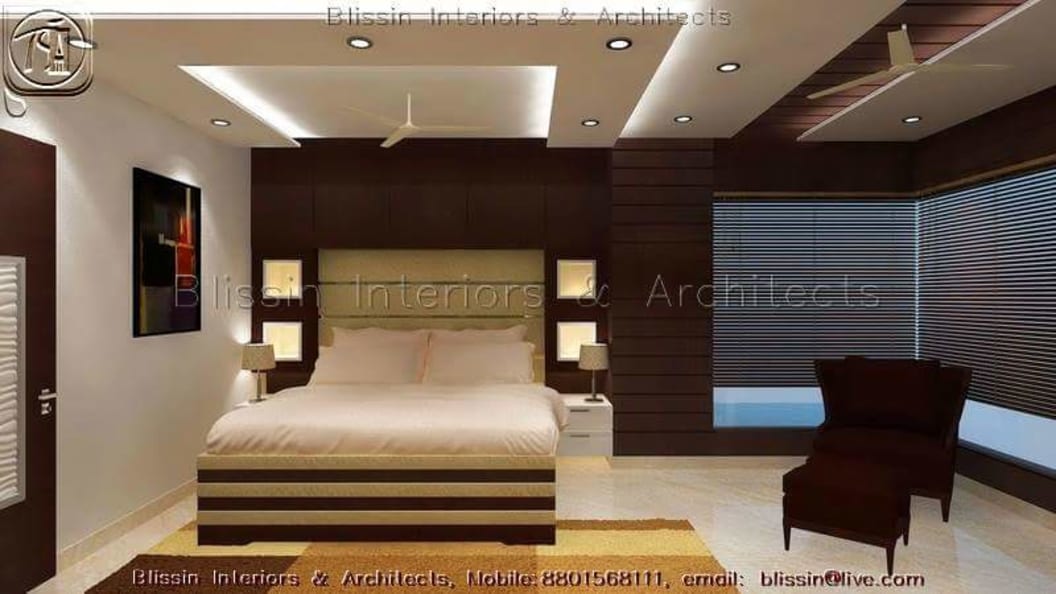 Residential : 4Bhk Meenakshi Sky Lounge, Hitech city
Interior Designer
6 Photos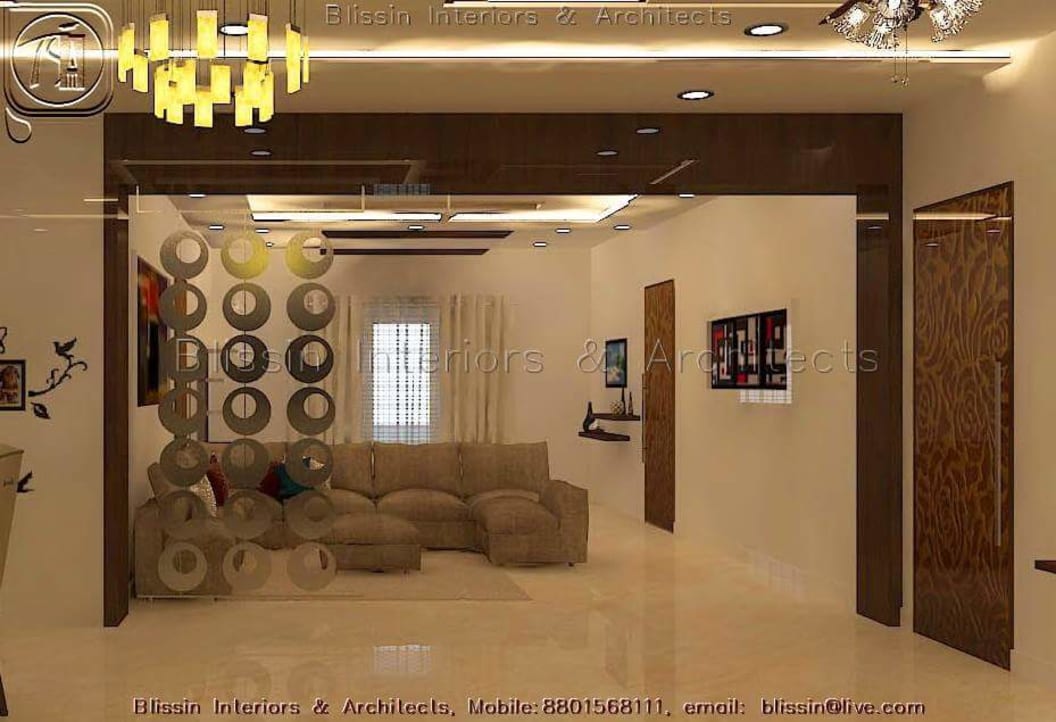 Residential: 3BhK concept, Vijayawada
Interior Designer
9 Photos
Urbanclap Customer Reviews
VR
venkatesh rajkumar
Sun Jun 04 2017
I have a full time job and two small kids which keep me busy through out, which is quite a common situation for many. This gave a tough situation to devote time to look over the interior works that I intend to start Thankfully to my friend who introduced me to blissin interiors, before I decided to go head, I saw their good reviews and visited near by projects they have executed and was thoroughly enthralled. Our project was assigned with a dedicated team headed by their head designer, who had an eye on every details, we are very happy with their quality works, their pricing is transparent final bill was accurately matching with pre work quation, Thank you blissin interiors team for our awesome dream home
AF
ayesha fatima
Sat May 06 2017
Working with Blissin and their team has been gratifying. They made my home exciting and I constantly receive compliments on its uniqueness and beauty. Their principal designer as able to bring the vision that I had for the interior of my home to life in an uncanny way. The home speaks of my personality, and not that of the designer. This is what I love the most, they have designed the way I would love to. Blissin Interiors works well with any budget, and typically provides options at different price points throughout the process. They stayed within the set budget and worked with contractors and crafts people with the highest of skill level. Blissin is very resourceful. I felt safe in the hands of Blissin Interiors. I am confident that all of their clients do.
P
Blissin Interiors was recommended to me by my colleague. And since I have seen their work at my colleagues flat. I was thoroughly convinced and have taken their services. Indeed, it was a rightful decision that we made. The team & especially their designer designed everything as per our requirement, & we absolutely loved the outcome. The fine finishes, quality of work & keeping up the deadlines are commendable. We sure would recommend to all.
PC
poojitha chowdary
Fri May 05 2017
A big thank you to everyone at blissin for all the works on my villa. It was a pleasure to have you design our space into a beautiful and elegant home. Your team has delivered a great job with on time completion of works . My special thanks to your designer who sat along with us throughout the project taking inputs and our wishes and aptly furnished them in designs and executions. For sure ,I will be happy to recommend your team
DR
dr. rajesh reddy
Fri Feb 24 2017
Pavan Kumar designed the contemporary themed interiors of my villa and the outcome was fantastic. Pavan had a team of beginners and I thought they had good talent. They did not let me down. The team is very good and has some creative ideas. He would discuss with me everything before finalizing a certain design and that was very impressive. The services are undoubtedly a good value for money.
Beauty & Wellness
Repairs
Home Maintenance
Homecare & Design
Weddings