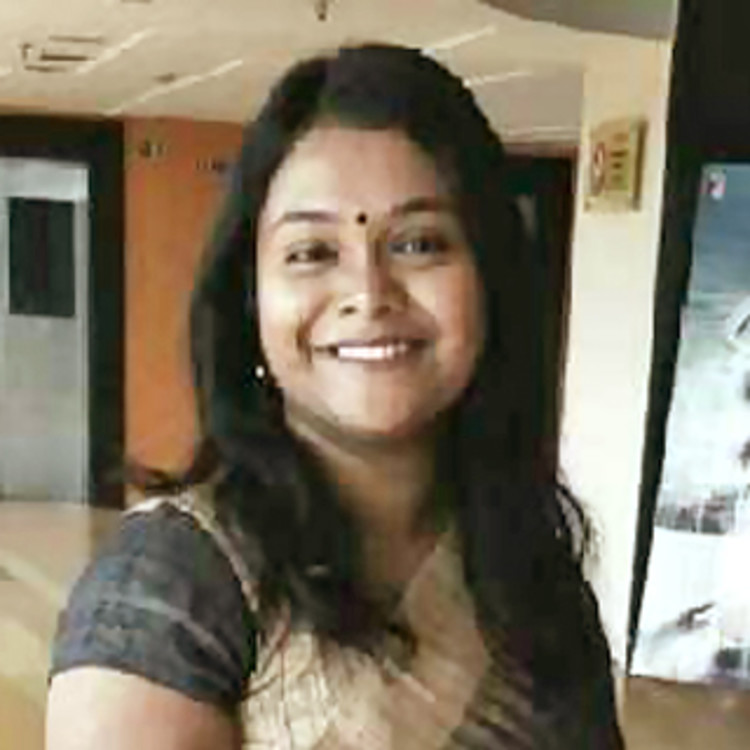 Introduction
Adrika Guha is a home tutor in Kolkata. She teaches all subjects and believes in making her students curious rather than forcing them to learn. Her private tuition classes in Kolkata will not only help your students but also teach them how to think c... read more
Urbanclap Customer Reviews
A
I had hired Adrika Guha for teaching my daughter. She is in 5th class, and she teaches her all the subjects. She is teaching my daughter for three years and shows five days a week at home.Her behaviour is very calm towards my daughter. Communication skills are very friendly. I am 98% satisfied with her teaching. She teaches my daughter in the evening. And my daughter made good progress in her studies. She takes revision classes and tests of my daughter and focuses on my daughter's weakness.She takes private classes of my daughter. She is punctual and provides extra classes when needed. She clears all the doubts of my daughter whenever she has any doubt. I am paying her 3000 bucks a month and is worth paying.
R
My brother and I hired Adrika Ma'am for science and maths subject. It has been three months since I have been taking tuitions classes from her. Ma'am is very polite, and whatever doubt I use to ask her, she used to explain it clearly. Both my brother and I use to be very weak in maths but after taking tuitions from her; we improved drastically in our performance. Before exams, she used to devote more time towards revisions. Adrika Ma'am isn't very strict and use to encourage both of us to improve in our weak subjects.
A
I had recommended Miss Adrika for my nephew who is in class 8. She has the capability to change the student totally. What makes her stand out of the crowd is her ability to make things easy and interesting. I believe, this comes with crystal clear basics. Starting from fast calculations, till inculcating the idea of thinking differently, my nephew now enjoys both science and maths. Miss Adrika is technologically very sound. Moreover her amiable nature makes students comfortable around her and they clarify their doubts without any hesitation. Since then my nephew has not only started scoring better but also enjoys learning new things.
P
Adrika taught my younger sister math and science subject. She is very patient in her attitude especially when her pupils takes time to grasp concepts. Extra classes and focus during exam times were highly appreciated.
A
Have booked tutor for my lil bro who is studying in class 6. Luckily i got miss adrika.. She is an excellent teacher as well as good human being.. she can catch hold of the student's weakness on a particular subject and tries to help him improve by making him understand conceptually.She finds out the student's understand & preparedness by asking a lot of questions. She takes a brief account of the previous day's lessons which is a good thing in improving subject concepts.. And she is very friendly wid students which makes them very comfortable in interacting wid her so that they feel at ease to ask question without any hesitation.
Beauty & Wellness
Repairs
Home Maintenance
Homecare & Design
Weddings