Best Architects in Thane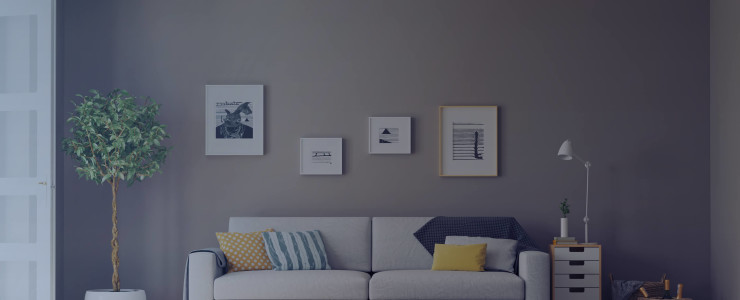 New Construction

Floor Addition/Horizontal Expansion

Floor/Working Plan & Elevation Design

3D Design Consultation
How it Works
Share your requirements

Type of project, area of property etc.

Get a call from our home expert

We will call back in 2 hours to discuss requirements & provide personalized quotes

Hire the right architect

Compare quotes, choose a professional, set appointment & hire
Architects in Thane
Avail the prime services of the most trusted architects in Thane approved by COA, with a minimum working experience of 5 years. Get delivery of your project on time with all relevant codes and laws. Browse portfolios before contacting our professionals by looking at live photos of their previous work and customer reviews. Get estimate quotes within 24 hours of your inquiry. Book background verified architects with Urban Clap's hassle-free procedure for both residential and commercial projects and renovates your place into something more meaningful and beautiful. ...
Customers in Thane also booked
Popular Services Near You
Home Decor - Design Ideas, Photos, and Inspirations
Frequently Asked Questions
How do Architects Charge?



Architects generally charge on percentage basis or quote a Lump-Sum amount for the entire project depending on whether they are just designing, supervising or managing everything all together. Some architects also charge on a per sq. ft. basis, where the amount goes from 10-100 rupees per sq. ft.

What does the cost include?



The cost of the architect includes the detailed plan in 2D or 3D of the entire project. The architect provides detailed drawings, landscape plan, flooring and lighting ensemble, reference images etc. Basically, the entire layout in detail is given by the architect to the client.

What do I need to provide?



Architects mainly need their clients to have a clear picture of what they want and expect out of the professional in their head. If they keep on shifting their structural views, it is very difficult to establish a professional relationship with the architect. A clear, firm position on what they need and trust in the architect's creativity is all they need to put in.

What are the general complications that occur during a project?



The layout on paper or the architecture drawing is very hard to copy by an architect because of several practical complications. There are government and environment specific guidelines to be followed by the architect, which can lead to a minor difference during the execution of the project. Also, clients should be creatively flexible. Sometimes, their requirements aren't practically possible and they should understand that. The cost exceeding the budget can be a hassle, but the client should always keep a margin of 5-10% extra for additional changes.

How much time does the project take?



Building a general model of about 2-3 floors takes around 9-12 months, wherein the planning process and designing takes almost a month to finish and the construction takes about 10-11 months. The time for renovation projects is decided after viewing the site itself based on the architectural plan. As per people's choice, the architectural design might be modern architecture or contemporary architecture.

How can I reduce outside noise in my house?



Tell your architect to brief you with Sound Absorbing materials such as acoustic ceilings and padded carpeting which make up the modern day architectural engineering. Sound-blocking curtains, solid doors and double glassed windows are great ways of reducing the noise inside your house.

How can I make my house more environments friendly?



Use ore of Energy efficient equipment while remodelling your house. Demand for good insulation at your homes, which will curb energy wastage. Ask your architects to indulge in Sustainable architecture. Probably, you could hire an architect who specializes in Green Architecture.

What is the design process?



The process generally starts with meeting the architect and planning the structure of the project. After the layout is frozen, the engineers and technicians come into play and work on technical things, catering to their respective niches. After resolving the technical stuff, the contractors start working with the construction under certain supervision. Interior designers, who have expertise in home architecture, finish up the project using their insight into architecture and design.
Looking to hire professionals in Thane?
Tell us your requirements and get custom quotes with profiles within 24 hours from upto 5 interested Architects.
All About Architects
Architects in Thane
We all get involved in some construction work or the other in our homes at some point of time. Whether it is a small renovation or a full-fledged construction, usually these activities test our abilities and more often than not, we find ourselves out of our depths. This is why consulting the right architects in Thane becomes so important for any major construction activity.

Hiring landscape architects in Thane can actually reduce your costs by minimising wastage, optimising the whole construction process and make the most of the space. This is especially true for a city like Thane where space constraints necessitate that we make the best use of whatever area we have available.

However, if you have never hired landscape architects in Thane before and wondering what to do, then this page is meant for you. We will give you tips to hire the best architects in Thane out of the larger list of architects in Thane and make your dream home a reality. These house architects in Thane would help you build your dream home.
4 Reasons to Hire Residential Architects in Thane
If we talk about the upcoming cities in the country, places such as Pune, Hyderabad, Noida and Thane immediately strike our mind. Thane, which is located at close proximity to the economic capital of the country, is considered as a great place for people who want to stay close to Mumbai but away from its frenetic pace of life. Here are a few reasons that might motivate you to hire residential architects in Thane for your project.
#1 Get Your Dream Home
House architects in Thane have the training and expertise to translate your wants and needs into a detailed design that can be converted into reality by the contractor. Best architects in Thane always like to know about their client's needs in-depth so that they can convert their dreams of a personal space into reality. Sharie your desire for privacy, size of the family, entertainment needs, and your hobbies and interests with the house architects in Thane would be better for a personalised home design.

#2 Uncompromising Approach
Best architects in Thane uphold the highest standards and employ best practices to ensure maximum efficiency in residential projects. Whether it is a remodelling project or construction on a piece of land, working with expert interior architects in Thane is worth the investment. Best architects in Thane do not compromise on safety and security measures and keep the aesthetics of your place in mind. This is an aspect where most contractors and even homeowners lack the ability to find out of the box solutions and where interior architects in Thane come into the picture.

#3 Make the Most Out of Your Space
Interior architects in Thane in the best architecture firms in Thane are trained to examine and evaluate spaces for maximum utilisation. Once the assessment part is done, home architects in Thane can focus on your ideas and make the designs that suit your lifestyle. Since Thane is a coastal place and also gives passage to two rivers, Ulhas and Viatarna, it requires specific measures to be taken in both residential and domestic construction projects that only the best architecture studios in Thane can do for you.

#4 Value for Money
Architecture companies in Thane have trained home architects in Thane who can easily solve space issues and construction problems. Keeping this fact in mind, their strong analytical abilities and innovating thinking will give you the maximum value for your money as home architects in Thane control the costs by optimising the whole construction process. Managing and supervising all the processes on your own will eat up your time. Best architects in Thane offer high-quality design and detailing that is beyond a contractor's standard house plan. Architects and interior designers in Thane can also suggest special features, material choices, or interesting fixtures within your budget that will work well in your new house.
What Do Residential Architects in Thane Do?
Most people do not understand the difference between residential or landscape architects in Thane. They are two different types of architects in Thane. They have a vague idea of the what the job of an architect entails but they are unaware of the services that different types of architects in Thane provide. We are going to give you a list of things that architects and interior designers in Thane can do for you. The fees may vary based on the number of services the architect provides. However, you should first know what an architect can do for you.

The job of a residential architect in Thane may include the following tasks:
• Preparing a design proposal based on your needs.
• Presenting the design proposal and make modifications based on your feedback.
• Create detailed drawings containing technical specifications for the contractors.
• Negotiate with contractors and other professionals involved in the residential project.
• Coordinate with the contractors.
• Go for site visits to check the progress of the project and update on the same.
• Resolve any issues and problems that arise during the project.
What Should Your Written Contract with the Architect Contain?
Now, that you know how important an architect in Thane is to the success of a residential construction or renovation project, we would like to touch upon the subject of the written contract. You must consider signing a written contract with residential architects in Thane before the commencement of your project even if you do not think that your project is not big enough. Here are the details your contract must include if you are going to work with large or small architecture firms in Thane or with individual architects for residential homes :

• Complete details of the architect or architectural firm including their name, address, contact number, license number, etc.
• Your name and address.
• A detailed description of the services that will be provided by the architect for your project.
• The mode of payment for the project
• The procedure you or the architect can follow to terminate the contract
How Much Do Architects in Thane charge?
Before you hire architects in Thane, it is important for you to know the prevailing rates in the market so that you are not overcharged by residential or commercial architects in Thane. Knowing the architects in Thane cost also means that you can plan your project and adjust your budget accordingly.

Here are three ways in which architects in Thane may charge you for an architectural project:


• A percentage of the total estimated cost of the project
• A fixed fee for the whole project
• On a per square foot rate

Both residential and commercial architects in Thane follow this cost principle. There can be both affordable architects as well as luxury home architects. Architects in Thane will give you an estimated completion time of the project when you hire them and discuss the scope of the project with them. The time taken to complete the project may, however, vary since it depends on various factors. If anything goes wrong or take more time then estimated time, it can push the completion date further into the future. While many architects in Thane do keep a small buffer while giving you the estimated completion date, always assume that it is going to take more time than that. Keep a buffer from your side as well. This would be especially helpful if you plan to move into the house. By keeping a buffer for any unprecedented delay, you can plan your move or make arrangements until the actual completion of the project.
How Can UrbanClap help you in hiring an Architect for your house?
UrbanClap provides you a list of architects in Thane. There are cheap architects and interior designers listed with UrbanClap. You can, therefore, find the most cost-friendly house blueprint designers for your needs using the website or app of UrbanClap. We provide budget-friendly and luxury architects alike, giving you the flexibility to shortlist architects and interior designers in Thane based on your budget. Only the best house blueprint designers are chosen by UrbanClap to cater to your needs. Thus, you get affordable architects who provide you the best services. Moreover, those of you who are looking for luxury home architects can also get your needs fulfilled on UrbanClap's platform. You can find basic architects in Thane cost before hiring architects for residential homes through UrbanClap.
Are you a professional looking for customers?
join now