Best Architects in Navi Mumbai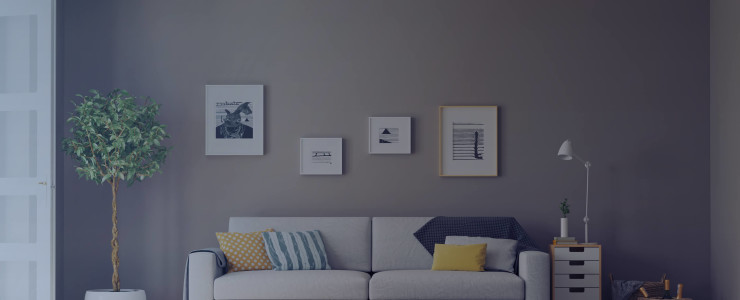 New Construction

Floor Addition/Horizontal Expansion

Floor/Working Plan & Elevation Design

3D Design Consultation
How it Works
Share your requirements

Type of project, area of property etc.

Get a call from our home expert

We will call back in 2 hours to discuss requirements & provide personalized quotes

Hire the right architect

Compare quotes, choose a professional, set appointment & hire
Architects in Navi Mumbai
Find architect's services of COA approved architects in Navi Mumbai with minimum 5 years working experience, and get free quotes within 24 hours of your inquiry. Browse the portfolios of the professionals by checking out the site images and customer reviews before booking an appointment. Our Professionals provide on-time delivery for both residential and commercial based projects. With Urban Company, Construct your new home hassle-free. ...
Architects
43 Architects in Navi Mumbai
sparshi

I hired RiCho'z team for the interior of my house, and they did a tremendous job. Best part is that they completely understand the client requirements and then do things. There dedication was fabulous and they used to take care of this project as if it their own house. They completely know how to be in client's shoes and at the same time they know the best of professionalism. Best of luck to the team and I would definitely recommend them to all. Thanks team for converting my house to a home.

swati

I took services from Rich'z design for my new house. They showed home designs, before proceeding with their work. I had a nice experience with their team throughout the project. Well planned and executed plan properly. Coordinated with me regularly. The final outlook was beyond my expectations. They completed the work in 15-20 days. Satisfied with the result in the end. I have recommended them to others also.

Interior Designer & Decorators

Kharghar, Navi Mumbai, Maharashtra, India

abdus

Best Team work with Skilled Labours.. Excellent Finishing.. Best of Luck

zaheer

Affordable & Durable Work...keep it up Gaja Interiors..!

Sky Creations

Panvel, Navi Mumbai, Maharashtra, India

kumar

As a whole completely satisfactory, little bit workers were not punctual, otherwise no problem, Vivek is a gentleman, and ready for suggestions and adjustment

gurpreet

We have been very glad to appoint Mr. Vivek as our architect . Very sincere and dedicated to the site Available every time you need him For us, we couldn't have found​ a better person for our home

zia

Good job and timely delivery of modular kitchen. Will recommend strongly.

vikas

Excellent work and good quality material used , completed in desired time..

Zaina Interior & Architecture Hub

aziz

Personally I have experience of his work. Whatever job is entrusted to him ( interior) he gives cent percent.

sunil

Zaheer is a good person an talk politely, excellent work good job Zaina interior is a good firm for interior designing work he is giving good service in low budget.

Interioarch Design

Panvel, Navi Mumbai, Maharashtra, India

anand

We are satisfied with all the timely support provided by all members. Definitely we recommend everyone to opt their services. They will not let you down.

amruta

I have done architecture planning for my residential bungalow at kolhapur. Good design and nice execution. Creativity is good and gives nice ideas

VGM Enterprise

Palm Beach Road, Sanpada, Navi Mumbai, Maharashtra, India

rajkumar

We hired VGM for the interior work of my home at Navi Mumbai, There team did a fair job in a reasonable price, I asked them that i need more wooden work in my home and they delivered that to me, They covered almost 1600 Sqft carpet area to complete the project and delivered me the work in 2 month time period, Great show guys, would be happy to recommend you guys

yogesh

He handled the project projects of my life.Interior for of my first home in Mumbai. Area of project was 1600 sqft on an estimated budget of 55 Lacs. I have high trust in him and in his ability to make any kind of work possible. The time taken was 1.5 months with lock and key. No complaints at all! will surely recommend them to others.

ninad

He stuck to the deadline & the work looks good so far.

sumedha

Excellent work done by Amrin interiors for our office.It looks much more beautiful and professional now.The atmosphere is vibrant and everything is being efficiently.

D'square Interiors

Bhiwandi Road, Kalher, Navi Mumbai, Maharashtra, India

udit

Best work i have seen till today

nilesh

Awesome interior.....works done by mr.karan jain

khushi

Satguru Interiors has done Interiors of our Flat at Orchid Residency sector 14 Koparkhairne . Sr Designer Aparna Singh of Satguru Interiors has very good knowledge. She was always available whenever required starting from designing selection and executions

khushi

Satguru Interiors has done Interiors of our Flat at Orchid Residency sector 14 Koparkhairne . Sr Designer Aparna Singh of Satguru Interiors has very good knowledge. She was always available whenever required starting from designing selection and executions
Popular Services Near You
Home Decor - Design Ideas, Photos, and Inspirations
Frequently Asked Questions
How do Architects Charge?



Architects generally charge on percentage basis or quote a Lump-Sum amount for the entire project depending on whether they are just designing, supervising or managing everything all together. Some architects also charge on a per sq. ft. basis, where the amount goes from 10-100 rupees per sq. ft.

What does the cost include?



The cost of the architect includes the detailed plan in 2D or 3D of the entire project. The architect provides detailed drawings, landscape plan, flooring and lighting ensemble, reference images etc. Basically, the entire layout in detail is given by the architect to the client.

What do I need to provide?



Architects mainly need their clients to have a clear picture of what they want and expect out of the professional in their head. If they keep on shifting their structural views, it is very difficult to establish a professional relationship with the architect. A clear, firm position on what they need and trust in the architect's creativity is all they need to put in.

What are the general complications that occur during a project?



The layout on paper or the architecture drawing is very hard to copy by an architect because of several practical complications. There are government and environment specific guidelines to be followed by the architect, which can lead to a minor difference during the execution of the project. Also, clients should be creatively flexible. Sometimes, their requirements aren't practically possible and they should understand that. The cost exceeding the budget can be a hassle, but the client should always keep a margin of 5-10% extra for additional changes.

How much time does the project take?



Building a general model of about 2-3 floors takes around 9-12 months, wherein the planning process and designing takes almost a month to finish and the construction takes about 10-11 months. The time for renovation projects is decided after viewing the site itself based on the architectural plan. As per people's choice, the architectural design might be modern architecture or contemporary architecture.

How can I reduce outside noise in my house?



Tell your architect to brief you with Sound Absorbing materials such as acoustic ceilings and padded carpeting which make up the modern day architectural engineering. Sound-blocking curtains, solid doors and double glassed windows are great ways of reducing the noise inside your house.

How can I make my house more environments friendly?



Use ore of Energy efficient equipment while remodelling your house. Demand for good insulation at your homes, which will curb energy wastage. Ask your architects to indulge in Sustainable architecture. Probably, you could hire an architect who specializes in Green Architecture.

What is the design process?



The process generally starts with meeting the architect and planning the structure of the project. After the layout is frozen, the engineers and technicians come into play and work on technical things, catering to their respective niches. After resolving the technical stuff, the contractors start working with the construction under certain supervision. Interior designers, who have expertise in home architecture, finish up the project using their insight into architecture and design.
Looking to hire professionals in Navi Mumbai?
Tell us your requirements and get custom quotes with profiles within 24 hours from upto 5 interested Architects.
All About Architects
Finding the right Architect
An Architect builds you something for the present, with an awareness of the past, for a future which is essentially unknown. Hiring someone to build a dream can be extremely nerve-wracking but we help you step on this ladder by connecting you with the best Architects around you, so that you get the best hands to place all your dreams and aspirations into. Architects can turn your imaginations and desires into visual realities, keeping in mind all the practicalities associated with the project. You just cannot hire 'anyone' to build on something you've craved for all your life, and thus we serve you with the best professionals who are willing to understand and work for you. You can choose your architect based on the kind of work you want them to be involved in, the area you would like them to build or renovate, or specifications you'd want them to work upon according to your budget and needs. You can also look up for supervising architects who'll help you manage your ongoing project and take loads of your shoulders.
Know what you're looking for
It is very important to decide what do you need an architect for and what tasks do you need to get done by them according to your budget. An Architect basically designs a layout in 2D/3D giving you an idea of what your entire project will look like. After that, you get to decide whether you want the architect to be involved in the entire project or not, if you want him to supervise you once in a while or if you want him to lead the project with his own team of engineers and contractors. Architects can also be involved in remodeling a particular area and some of them also specialize in Interior Designing.
What space needs to be built/renovated?
Architects specialise in fields, based on what they've majorly worked on before. Broadly they specialise in the kind of projects they've undertaken i.e. Residential, Commercial or Retail or the specialization is based on the kind of Architecture, such as Building, Landscape or Green Architecture.
Architectural design around you (Mumbai)
Being surrounded by the Arabian Sea, Mumbai welcomes a westerly breeze throughout the year.This breeze is desirable but can give way to an extremely humid climate, thus requiring houses to have a good ventilation system. Mumbai rains can really take a toll on its architecture and to prevent that, waterproofing of buildings should be done. Water-repellent plastic paints can be used on the exteriors especially, to avoid the shedding of paint and undesirable cracks during the heavy rains.
Setting the right expectations
We promise to connect you with the best professionals in Mumbai that in turn provide you first-class service. The entire project cost and expected time for completion of work can be talked about with the professional itself. You can review and compare quotations, before choosing what's best for you.
Are you a professional looking for customers?
join now