Best Residential Architects in Hyderabad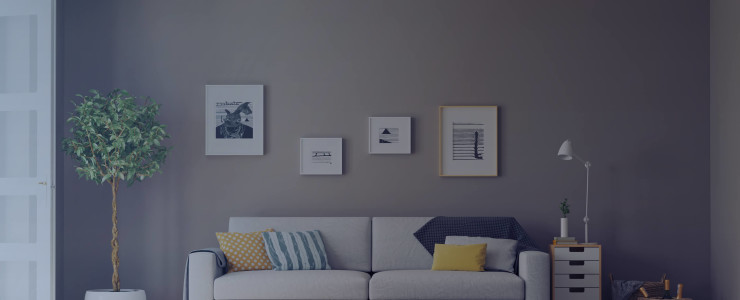 What would you like the architect to help you with?
Your house is a huge investment, so make sure you hire the best residential architect in Hyderabad to design it. It's important to have building architects who understand your budget and deadline, so UrbanClap is here to offer you the best services in your interest. UrbanClap provides house architects who excel in this field and aim to deliver their best. Our team trains the experts in a way that they put in their best effort to leave the customers happy. If you don't believe our words, hire the best residential architect in Hyderabad and we will serve you a hassle-free experience.
Architects
0 Residential Architects in Hyderabad
Sorry, no professionals found in your area.
Related Residential Architects Services
Customers in Hyderabad also booked
Home Decor - Design Ideas, Photos, and Inspirations
Looking to hire professionals in Hyderabad?
Tell us your requirements and get custom quotes with profiles within 24 hours from upto 5 interested Construction.
All About Architects
Steps to Hire Residential Architects in Hyderabad
Earlier when someone would say Hyderabad- all one could think of was Charminar, pearls and biryani. But a look now at the City of Nizams –and there is so much more to it. Rapidly coming up as the IT and startup hub, Hyderabad is becoming "the" place to work and stay for the young and not-so-young people.

Residential Architects in Hyderabad
The economic and commercial development in the city has resulted in the growth of residential architectural services in Hyderabad. The architects for homes in the city are qualified, trained and well-versed with the latest technologies to render top-notch residential architectural services in Hyderabad. They help to strike the perfect balance in drawing inspiration from the old world charm of the city and the contemporary designs.

But the biggest worry for any Hyderabadi is finding the perfect building architect in Hyderabad as per his or her need.

And this is where we would like to tell you "Lite Lo Miyaan". Why fear when UrbanClap is here! UrbanClap is a mobile platform with more than 50,000 top-notch service providers and includes the best residential architects in Hyderabad. So, your search for talented architects for homes will end with us.
Why should you come to UrbanClap for Residential Architects in Hyderabad?
Assured Quality
At UrbanClap, we strongly believe in Aristotle's words "Quality is not an act, it is a habit". We have put in place stringent selection criteria for empaneling architects for homes. This ensures that only reliable building designers in Hyderabad are on-boarded. Our customers are served by 4star/5star rated building elevation designers with an excellent track record. You are guaranteed nothing but the best residential architects in Hyderabad.

Timely completion of projects
The house architects in Hyderabad empaneled with us are known not only for their quality of work but also for their ability to deliver projects or services as per the agreed timelines. You can be assured that you get exactly what is promised to you and when it is promised to you by some of the best residential architects in Hyderabad.

Cost Effective
Many people might feel that it is more economical to directly reach out to the building elevation designers without an intermediary. However, in such cases, what we have seen is that since customers are not aware of the standard terms and commercials of residential architectural services in Hyderabad, they actually end up spending more. Hidden charges added by many building designers in Hyderabad at the last minute make it a very tricky proposition for the customers.

At UrbanClap, we offer standardization in terms of processes as well as commercials. There is no need for the customers to bargain or negotiate with the building architects in Hyderabad as the terms are majorly standardized. More importantly, you can take things at the face value since there are no hidden costs. You pay exactly what you had agreed for!
How do we connect you to the Residential Architects in Hyderabad?
We will help you connect with the house architects in Hyderabad with just a click of a button. All you need to do is follow these simple steps.
Step 1: Come visit us – either on our website or our app
Step 2: Select your location as Hyderabad
Step 3: You can either look for the required service through the Search Box by using keywords such as "Best Residential Architects in Hyderabad" or go to the section "Home Design and Construction"
Step 4: Help us with some details such as location of the property, size, budget, what kind of work you are looking at, etc.

We will then scan our partner database to identify the residential architects in Hyderabad who meet your requirements. The team will share your project details with the selected architects for homes.

So, next time you want to build or re-do your abode – whether it is a flat, villa or a penthouse and are looking for the best residential architects in Hyderabad, just visit UrbanClap. We promise to make your dream house better than your dreams as well!
Are you a professional looking for customers?
join now