Best Architecture Firms in Hyderabad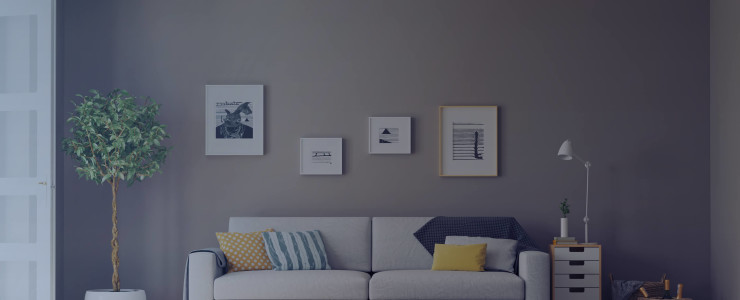 What would you like the architect to help you with?
It's a major task to find dedicated services in big cities like Hyderabad. We understand your concern and have therefore teamed up with the best landscape architects in Hyderabad who will now make the job easy for you. If you also want your property to stand out amongst others and are looking for a beautiful conversion, you are exploring the right place. UrbanClap does not compromise on quality and offers the top landscape architects in Hyderabad. Go book our services right now and we will make sure that your experience with us goes absolutely flawless.
Architects
1 Landscape Architects in Hyderabad
+ 65

Kapil Consultants

(4 reviews)

Hired 3 times on UrbanClap

mp

Very good consultants gave a totally professional service.We recommend them for their most professional services.

abdul

Kapil consultants were highly professional and provided good advises regarding construction and remodelling the property . He provided with good ideas regarding that and was very knowledgable about the market conditions . I really was satisfied by theservice provided by them and would recommend to others in future for the work.

Read more reviews
Related Landscape Architects Services
Customers in Hyderabad also booked
Home Decor - Design Ideas, Photos, and Inspirations
Looking to hire professionals in Hyderabad?
Tell us your requirements and get custom quotes with profiles within 24 hours from upto 5 interested Landscape Architects.
All About Architects
Landscape Architects in Hyderabad
It's been said that human beings require three basic things in life food, clothes and house. Most of us will love it if we get these basic things in a package of luxury. Here comes the picture of our dream houses with beautiful landscapes consisting of playgrounds, pools, exotic gardens, shopping area etc. now who does this outdoor space designing part. Well the person responsible for making our landscape beautiful is known as Landscape Architect. He is a specialized professional whose job is to design the outdoor space of the home, building or corporate offices. Landscape architects in Hyderabad are the ones who will create a soothing atmosphere by designing a spacious, smart outdoor space for our homes or offices.

Work of Landscape architect in Hyderabad
A landscape Architect work involves analysis of the site, planning of the inventory, planning of the land, deigning of the area, management of the water and storm, finally execution of the plan in accordance with the local and federal laws. He is the one responsible to make the area look beautiful as well as functional. Landscape architects in Hyderabad creates smooth, functional and beautiful outdoor design for our offices and homes keeping the current construction in the mind, while doing this outdoor space design they need to keep it in accordance with the environment also. Following is the list of services provided by the Landscape architects of Hyderabad:
• Planning and designing of the outdoor space of the construction area.
• Residential landscape architect needs to plan the overall surrounding of the residential area which includes garden, tree, plants, shrubs, swimming pool, walk area, pavements, parking, play area etc.
• Landscape architects in Hyderabad have conceptualized the idea of rooftop gardens, vertical gardens to preserve the environment along with the beautification of the buildings.
• Water management is an essential responsibility of the landscape architects.
• Government can employ Landscape architects to plan and design the public land which can be used for park, forest, government buildings playgrounds etc.

Job of Landscape architects in Hyderabad includes:
• Client meetings and understanding of the requirements.
• Planning the daily laborer work and meeting the deadlines of the project.
• Smooth completion of the work
• Proper budgeting of the project and meeting the requirement of the whole project designing.

So overall we can say that Landscape architect is the one responsible to meet, understand and conceptualize the client requirements. In accordance to that he is the one to plan, design execute the whole project in a pre decided budget without any delays. While doing his work he needs to preserve the nature also. How to reach landscape architect in Hyderabad We live in the world of connectivity where internet is a vast ocean to search for all our needs. Here you just need to type' best landscape architects in Hyderabad' or 'outdoor space designers in Hyderabad' and you will get list of names to fulfill our needs to design our outdoor space. You can then book an appointment with a shortlisted architect as per your suitability.
Are you a professional looking for customers?
join now