Best Commercial Architects in Hyderabad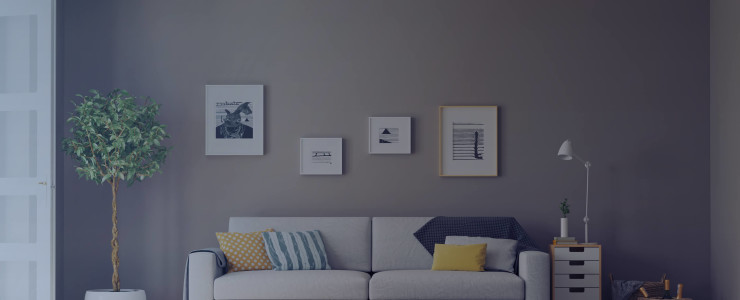 What would you like the architect to help you with?
When you are booking a commercial architect in Hyderabad, don't just choose the first professional that you come across. Browse through the best commercial architects that are available on UrbanClap, and your job is done easy. Our team ensures the best work in Hyderabad and will never disappoint you in terms of services. You go through portfolios of all industrial architects in Hyderabad and you will value what UrbanClap offers. So hire the best architects in Hyderabad and give us an opportunity to serve you our best.
Architects
0 Commercial Architects in Hyderabad
Sorry, no professionals found in your area.
Related Commercial Architects Services
Customers in Hyderabad also booked
Home Decor - Design Ideas, Photos, and Inspirations
Looking to hire professionals in Hyderabad?
Tell us your requirements and get custom quotes with profiles within 24 hours from upto 5 interested Construction.
All About Architects
Commercial Architect in Hyderabad
Commercial Architect is considered as one of the most rewarding fields of job in India and Hyderabad being the city which enjoys the privilege of having some of the finest architectures, respects and loves architecture. Industrial architects in Hyderabad are popular because of the high demand of industrial convenience and simplification of work it provides. It also gives creative satisfaction to the commercial architects in Hyderabad as they are able to show their creativity and combine it with industrial need and technicalities. There are various commercial architects in Hyderabad available who have created some of the most excellent work.

There are some significant differences between commercial and residential architects. Residential buildings have limited requirements because they are developed for living while the commercial buildings are developed for business which has diversified needs of meetings, office, stores and where each space is designated for a particular work. If you talk to some of the best commercial architects in Hyderabad, they will explain it better how difficult the task is to create a space where people can work. Commercial architects in Hyderabad begin their work by taking a client's brief, then designing and managing the process of the delivery of a building which suits the need of the business at its best. The work includes both, a new design or redesigning an old office, alteration projects or about conserving existing design.

The task of a commercial architect in Hyderabad also includes feasibility studies of the area, planning permission, tender documentation, building warrant and contract file. There has been a lot of changes in commerce and industry which indirectly impacted the industrial architects in Hyderabad. Nowadays Industrial architects in Hyderabad have to specialize in more than one category of work to sustain the large competition faced. The Industrial design comprises a combination of engineering and art where a emphasis has to be paid on the details. Best commercial architects in Hyderabad have good sense balance and proportion of the industrial needs and knowledge about the market specific details that are important for procuring good quality raw materials and machinery.

Finding a best industrial architect in Hyderabad is not very difficult because there are limitless potential architects available. Few points which a designer needs to keep that in mind like while they work on design is climate change. Best industrial designer in Hyderabad will always work on sustainable strategies which ensure long-term existence. Though the commercial architects in Hyderabad are environment-friendly and take care of the environment but creating the sustainable design is a bit difficult. So if you too are looking for some best commercial architects in Hyderabad then turn to Urbanclap to reach the most reputed and good designers who possess good experience in industrial designing.
Are you a professional looking for customers?
join now