Best Architects in New Delhi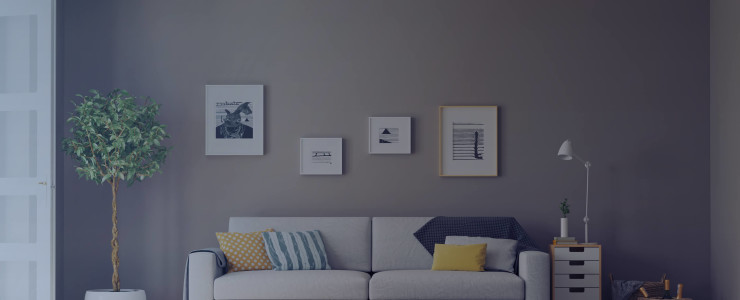 Need an Architect for:
New Construction

Floor Addition/Horizontal Expansion

Floor/Working Plan & Elevation Design

3D Design Consultation
Why UrbanClap?
Get personalized quotes

Browse portfolios before hiring



Browse portfolios before hiring
Check real photos & reviews

Small to large project execution

Floor/Room addition to new construction



Get free quotes within 24 hours

Experienced Architects

Completed minimum 20 projects



End to end project execution
Timely delivery of the project
How it Works
Share your requirements

Type of project, area of property etc.

Get a call from our home expert

We will call back in 2 hours to discuss requirements & provide personalized quotes

Hire the right architect

Compare quotes, choose a professional, set appointment & hire
Architects in Delhi
Book qualified architects in Delhi. Registered with COA with a minimum working experience of 5 years. Get free quotes within 24 hours of your inquiry. Get experienced expert services with detailed drawings, landscape plans, reference images etc. Verified by leading agencies in India, experts provide on-time delivery for both residential and commercial based projects. Browse portfolios of the professionals and connect with them. Check out real site images and customer reviews. With UrbanClap, the construction of your new house is just a few clicks away.
Architects
886 Architects in New Delhi
+ 34

Ritu Creations

Mehrauli, New Delhi, Delhi, India

tripti

Ritu creations has brought an exclusive and immensely personal touch to our home decor. It feels like living in two Worlds at the same time..

aradhana

Ritu is very committed enthusiast for her ventures.does her work with determination and put all her creativity in the work with a personal touch.keep going girl.

+ 170

Arch-View

Lajwanti Garden, Delhi, India

avinash

I had a great experience! He was very cordial. I hired him for my resident! He listened to his client's requirement and based on that requirement he makes a plan! He designed the full furniture of the house and kitchen amazingly! Nobody has to supervise him! His work was above my expectations! Highly recommended!

vinny

I hired him for the renovation of my house! It was my first experience with him! He was very creative and innovative! He completed the project on time! He's very responsible and he's always self supervised! I will recommend him in future!

+ 35

Anita Kalyani

Sector 5, Dwarka, Delhi, 110075, India

yash

Experienced a good piece of work from them..!!! Will always recommend 'credence' to everyone..!!!

chetan

Excellent work and prefessionalism everythings as per timeline and as discussed in short complete customers delight

+ 14

savy

A creative team of Architects and Interior Designers. One of the oldest competitors in the field of architecture.

akhil

Excellent work! The best part is the team these people have. Awesome and creative minds.

+ 32

2R Italian Design

Okhla Phase I, New Delhi, Delhi, India

aastha

Its going well, My experience is very good.His ideas an dbehaviour is very good. I hired him because of my home designing.Basically all the framework of the house is done and furniture part is ready.He completed his work till first week of febuary. Its almost 50 % of work has been completed.Otherwise everything going well so far...

shilpy

Excellent services and concepts, completely satisfied!! Thanks

+ 44

Archilogues Design Studio

Munirka, New Delhi, Delhi, India

akash

Rachit is a very talented architect, and took his services for furnishing our new apartment with wood work and electrical fixtures. Not only Rachit got the work finished in time and with quality, he also took the complete ownership for supervising the progress with the workers as we were not in India to physically be at work site. He has earmed our trust and we will definitely recommend Rachit for any interior designing and furnishing related work.

nidhi

I recently renovated my house and took help of Archilogues: Principal architects from Delhi. Their designs and innovative suggestions were satisfactory and have remarkable knowledge in their field. They have helped me to transform the whole look of my house that too very economically . I really admire their world class & modern services at pocket friendly rates.

+ 32

Sam Design Studio

Malviya Nagar, Delhi, India

(2 reviews)

Hired 4 times on UrbanClap

soumya

Mayuri and Satendra are the ones you must hire for any of your architectural or interior designing work. They are patient, smart, hard working and comitted ro deliver wihthin the promised timeline.

shikha

Two words for her are Personally-Professional. Unique combination of professionalism with a touch of personal connect. She did my house beautifully that I am in love with my small den. She understood our choices and then executed everything with least hassle at our end and everything was just in our favorite design and colors. She reused lot of things that we had emotional connect and gave it a completely new look. Great job done....

+ 32

Interior Definers

Subhash Nagar, Delhi, India

(1 review)

Hired 2 times on UrbanClap

+ 52

Leela Rani Constructions

Mayur Vihar Phase 1, Delhi, India

surjeet

It was really great working with Ankit and his team! his work is good and so are his rates. We had seen his work and consulted his previous clients before hiring him, and both the things were positive, so we hired him as our Interior Designer!! We went through the budget and quality pretty intensively and were really impressed by the same!! ALL POSITIVE FEEDBACK FOR HIS DESIGN AND EXECUTION FROM OUR COMPANY'S SIDE!

Gaurav Mangla

D 7, sector-6, Pocket 7, Sector 6D, Rohini, New Delhi, Delhi 110085, India

sg

Amazing artist.. One of the best Interior Designer.. Really good at Graffiti art..
View More Professionals
1,219
Bookings done in last 1 year
Home Decor - Design Ideas, Photos, and Inspirations
Frequently Asked Questions
What if I only want an architect for selected spaces?



That is possible as UrbanClap gives you the provision to hire an architect for the whole space or for selected spaces.

How do I know I am hiring one of the top architects in Delhi?



The architects who are part of UrbanClap's network have been selected with utmost care. They come with good reviews and testimonials, and are experienced and background-verified.

Does UrbanClap also charge a service fee?



UrbanClap does not charge you any service fee for hiring an architect.

What happens at the initial consultation with a professional architect?



The purpose of an initial consultation with a professional architect is to gauge whether the architect is the right fit for your requirements. It involves understanding your needs and requirements with regard to the space you want built or renovated. You can ask as many questions as you want to gain complete clarity. While most architects offer free consultation, we suggest you check with them first.

Which other professionals would I need apart from an architect?



Every project is different and unique. As per your requirements, an architect may recommend other professionals like interior designers, decorators or contractors to achieve the desired result.

What should I consider before hiring an architect?



Hiring an architect can be a tricky affair. Even though a professional may come with years of experience, they may not understand your requirement in the way you desire. So, ensure that your architect understands what you want. What is his or her signature style and how good or bad is the past work? What project management services does the firm provide? Do they suit your budget? Can they also provide 3D drawings? What are there personal recommendations and ideas for the job at hand? Consider all of this before hiring an architect.
Looking to hire professionals in New Delhi?
Tell us your requirements and get custom quotes with profiles within 24 hours from upto 5 interested Architects.
All About Architects
Architect in Delhi
An architect is responsible for planning, designing and reviewing the construction of a building. Just a couple of decades ago, architects in Delhi were only hired for commercial architecture projects. Few people had the finances to hire one to design their home. However, with globalisation, empowerment of Indian consumers and better spending power, people have realised that the best way to see their dream building take shape is by getting it designed by an architect.
What Do Architects Do?
In a nutshell, an architect uses his or her high-level drawing skills and educational training to design buildings (schools, homes, offices, malls, hospitals etc.) that are safe, sustainable and aesthetically-pleasing. To understand this in further detail, here is what an architect would do:
Try to understand your vision, needs and requirements, visit the site if needed, and ask all kinds of questions to have an absolutely clear idea.

Create detailed building designs and drawings, by hand and/or by using computer-aided design (CAD) applications. Once the preliminary design is approved by you, the architect creates the final construction drawing.

Take into consideration constraining factors such as city infrastructure legislation, environmental laws, practical applications, safety, etc. and apply for necessary permits.

Liaise with related professionals like construction managers, surveyors, engineers, etc. to give shape to the potential project, according to the plan designed.

Write and prepare contracts, authorise and sign consent to ensure progress of project according to plan, create reports and proposals, wherever necessary etc.

Supervise and review the project by visiting the building site, meeting clients, inspecting all areas of the project, adapting plans according to situation and resolving issues, before handing over the final building.
What Services Do Architects at UrbanClap Provide?
Floor/Working Plans 2D blueprints of either your entire property, a single floor or even a room, as viewed from above. These would include layout of utility lines and wiring systems, various measurements, furniture layout, and anything else that is necessary.

3D Interior Designs Customised visual illustrations of the final look of the interiors of your property.

Elevation Designs Scaled drawings which show all four sides of a building with the perspective flattened. Elevation plans give a builder an overview of how the finished building will look.

Horizontal Expansion/Floor Addition Increasing the footprint of the floor by expanding the kitchen, adding an extra room, etc. or adding an extra floor to an existing building to create further functional space.

End-to-End Turnkey Construction Solutions A project taken up by the architect from inception to the very end, and in which the client gets a finished project by the end of the contractor with keys to move in.
Why Hire an Architect in Delhi from UrbanClap?
Whether it is for construction or renovation, you do have the option of going online and feeding in a search for something like "architects near me".But this does not guarantee that you will find the right candidate. Instead, you can hire interior architects in Delhi from a reputed company such as UrbanClap. Here are a few reasons why this may be the right option for you:
COA-Approved Architects at UrbanClap are approved by the Council of Architecture (COA), a government body which allows architectural practice of registered professionals. This is a quality parameter at UrbanClap and part of our onboarding quality checklist.

Background-Verified and Reliable Top verification firms in India have given the go-ahead on the credibility of our architects, after necessary address, criminal court and national identification verification. Thus, when you hire residential architects in Delhi from UrbanClap, you can trust that they're the best architects in Delhi.

Experienced While all our list of architects in Delhi have a bare minimum experience of 3 years, a professional being acquired in the Construction category has a minimum experience of 5 years and a valid degree or masters in architecture. Thus, our professionals, including our home and commercial architects in Delhi, have sufficient experience in the field to handle your project.

Personalised Modern architecture projects are different from each other as each client has his own vision for the project. When you hire interior architects in Delhi from UrbanClap, you have to fill a questionnaire where you provide important details about your project. Only residential architects in Delhi who offer those services will then contact you. It is up to you to discuss your project with them and hire the architect who best suits your needs.

Convenient It can be a time-consuming affair to look for different types of architects in Delhi, run background checks, browse through architecture websites and seek feedback from previous clients to make sure that an architect can handle your project well. However, you don't have to worry about this at UrbanClap since we only partner with trusted names in the industry. Also, you can also hire both architects and interior designers in Delhi from the same platform.

Cost-Efficient When you hire residential architects in Delhi without knowing the prevailing costs of architects in Delhi, you may end up paying quite a heavy price for a project. However, there are no chances of this happening if you hire residential or commercial architects in Delhi from UrbanClap us. We provide you budget-friendly architects and interior designers in Delhi. After you state your budget while placing a request, only those residential architects in Delhi will contact you, who can provide the required services within the price range that suits your budget. You can also talk to multiple residential architects in Delhi and hire the one who has the lowest cost in Delhi.
How Much Do the Best Architects in Delhi Charge? And What Factors Does the Cost Depend On?
The prevailing architect's fees in the market will be either of the following options:
A percentage of the total cost of the project (as in the case of most architecture firms in Delhi);

A per-square-foot rate calculation (as in the case of local architects or small architecture firms in Delhi);

A fixed fee for the whole project (as in the case of larger, more well-known and more experienced architects in Delhi).
Points to keep in mind regarding an architect's charges:
It is important to negotiate when you get a quote from the architects for residential homes as they may initially quote a higher price. Hence, negotiate for a price closer to the prevailing market rate.

Don't expect a quotation immediately after placing a request. That will happen only after site visit.
Rate Card
| | | | |
| --- | --- | --- | --- |
| Floor Plans | Rs. 8-18 Per Square Foot | | |
| Working Plans | Rs. 8-18 Per Square Foot | | |
Rate Card
| | Basic | Standard | Premium |
| --- | --- | --- | --- |
| Elevation Designs | Rs. 50-55 Per Square Foot | Rs. 60-70 Per Square Foot | Rs. 80-100 Per Square Foot |
*Costs vary according to the customers' needs.
Should You Hire an Architect First or a Contractor or Both?
For any construction or renovation project, most people wonder whether they should hire an architect first, a contractor first or both. You need to decide this before you contact an architecture design house. There are many architecture firms in South Delhi and North Delhi for this purpose. If you understand each scenario, you will be able to deduce the answer easily.
Hiring an Architect First
If you first involve landscape architects in Delhi in your project, you will be able to discuss all your needs before the project begins or before anyone else is involved. Architects are trained to think about your needs and to best optimise a space. They can create designs and plans that can be shared with contractors, who take a look at these and then bid for them accordingly. These designs give them a better idea about your exact needs and they will be able to create the project of your dreams.

Hiring a Contractor First
If you decide to involve a contractor first, you will have to yourself explain everything you want in detail to him or her. Without site plans and other drawing documents, contractors won't be able to get a clear picture of what you are looking for. There are chances that the contractor starts working on your project, and you later realise that you both have different views and ideas about it.

Hiring Both an Architect and Contractor
Design-build firms offer you the opportunity to hire contractors and interior architects in Delhi at the same time at the beginning of the project. The design and build model saves significant time and money since the contractors and landscape architects in Delhi work together for best results. Since both parties understand your needs and have everything required to start the project, the work gets completed in time too.
How Long Does an Architect Take to Complete a Project?
When house architects in Delhi get hired for a project, they fix an estimated deadline with the client. This deadline is calculated on the basis of various factors:
Size and scope of project Residential projects, being relatively smaller in size, tend to take 2 go 4 months to complete. Contemporary architecture projects may take longer. Commercial projects may take up to even 4 years based on the size and scope of the project.

Availability of contractor If the hired contractor is busy with other work, the project may start later than the anticipated date resulting in a delay in completion. There are plenty of cases when the contractor may terminate the contract and move to a different project. So, make sure all terms in your contract are sacrosanct.

Materials used Buildings made out of bricks take longer to complete than buildings made of prefabricated materials and vinyl sidings. The materials used as well as the amount of skill they require to build dictate the completion time of a project.
Most construction and renovation projects take longer to complete than their date set at the beginning of the project. This is because plenty of things can affect the project even when it is under progress. Hence, it is suggested that you assume a buffer period for completion. and reassess the timeline every few days.
Find Top Architects in Other Cities
Are you a professional looking for customers?
join now