Best House Painters in Chennai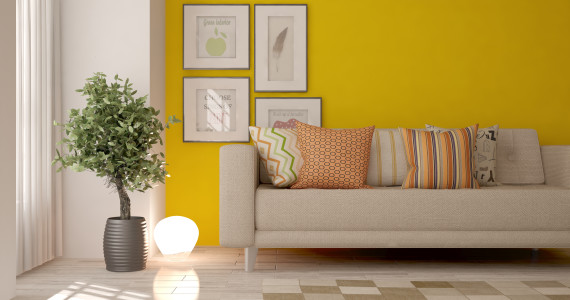 On-Time & Mess-Free Experience
Top Quality Paints & Transparent Costs
1 Year Service Guarantee
How it Works
Share your requirements

Type of Property, Area to be painted, timelines etc

Get your free survey scheduled

Schedule survey to get free On-Site quotation

Receive accurate quote

Get accurate Laser based measurement for quotation
Sometimes, all that a house requires to look as good as new is a high quality paint job. But finding good house painting services in Chennai can be tiring. well, not anymore! UrbanClap has you covered as it connects you with some of the best house painting contractors in Chennai without any hassle. Our experts ensure laser-accurate measurements, use of 100% genuine paints and vacuum sanding machines, dedicated supervision by a project manager, furniture protection and on-time project completion. Isn't that great? So, when are you booking one of our top house painters in Chennai? ...
Painters
181 Wall Painters in Chennai
MRV Painting Work

MGR Nagar, Chennai, Tamil Nadu, India

naresh

Good and professional and friendly . Very respectful. Work done well.

gayathri

He has done a great job.

Lakshmi Painters

Chennai, Thiruvallur, Tamil Nadu, India

shivaprakasam

Nagendran helped me during the renovation of my house at Manavaala Nagar before Pongal. The project involved whitewashing, polishing doors and furniture and painting the exteriors. The project lasted a week and 4 men worked on it. It cost me 50.000. He instructed me on maintenance which was very helpful.

murthy

I availed the services of Lakshmi Painters during the construction of my store at Mugappair. The project lasted 1 month and 5 people worked on the project. The cost of the project was 2 lakhs and the area was 37 square feet. The conduct of the workers can be improved.

Jagannathan

Nanganallur, Chennai, Tamil Nadu, India

archana

Very good workers he has ! Perfect work , very clean and professional! Worth the money we give . I definitely refer him .

mr.

I hire him for 3 of my properties in Chennai and as promised he completed the work on time exellently. He painted my house in just 23 thousand and the best thing about his is that he give the remaining material to the client. This shows his honesty and trust.

Vinoth Kumar M

Choolaimedu, Chennai, Tamil Nadu, India

keshav

My experience with him was very good, and he delivered what he committed..!! He painted my home, and he completed everything according to timeline..strictly professional and used Asian paints. He workers were professional and took four days to complete the work..came up with many ideas and I paid him through instalments...also, before leaving he cleared all the mess and arranged everything properly..his charges were fair.

latha

Very good service . Good quality work

MAC Painting

Arunachalam Garden Main Road, Porur, Chennai, Tamil Nadu, India

baskar

We got our office in Porur painted by Mr Karthick . Their work was really amazing , he assigned around 5 labors on the project and got the job done within 3 days. The charged around 60000 for the entire painting work . The quality of the work was really good. Will highly recommend them.

shanmuga

I stay in Salem and wanted my home to be painted. I hired them to do the painting work . Around 3 labors were working on it and completed the painting work in 4 days. They charged me around 45000 for the entire painting work. Overall the work done by them was pretty good . Thumbs up for the service.

Painter Chennai

Porur, Chennai, Tamil Nadu, India

anu

The service of the professional was pathetic.He was asked to paint just 1 room. He used an inferior paint materials so there are patches on the wall. I just gave 3/4 of the amount discussed with him.Although the professional was very decent in behaviour but a complete day was wasted doing this.

sindhu

They r professional painter.finishing is extraordinary.the way they communicate was good.wall design become very good.they had completed the work within the time

Karthick

Ayapakkam Housing Board Road, Annanur, Chennai, Tamil Nadu, India

mangai

i have my own bungalow here in Chennai and i must say what karthick did was amazing. we had the over painting job to be done, both exteriors and interiors. the work was timely finished and was also at a reasonable price. the total cost was around 2L. and i am really happy that he used good quality paints that will last long.

hymavathi

karthick had come to our place to do the full painting work of our flat. the team he had was really good, he did not bother us much and did the needful. the paints used by him was really of good quality. i am impressed by his work. the whole work was done in time and was really in my budget which was around 25k.

Blue Wall Painters

Koyambedu, Chennai, Tamil Nadu, India

sridhar

A couple of years back I enrolled them to do the Painting work in my individual house in Chennai which is around 460 sqft.they have made the fundamental strides with 6 quality workers inside the ensured date of 3 days and within the budget of 7500 INR.I am content with their work and the quality yield they have produced.I will enrol them in future and I will insinuate them to others also.

kumar

I contacted them to do the interior work and painting work for my home(780 sq ft) in Chennai, they had finished the activity in 2 months inside the allocated budget(16500 INR).I am to an incredible degree content with their work, they are astoundingly good.They have finished the work with the help of 20 workers.I will prescribe them to all and will use them in future also.

D. Chandrasekar

Vadapalani, Chennai, Tamil Nadu, India

mani

Knowledgable person in work. Quality and delivery on time.

ramesh

He is very experienced and had painted my house years back. He has done a wonderful job, the quality of the materials used and the finish is superior and has lasted thus far. He is qualified and trustworthy thus I will recommend him.

Dream Decors

Chetpet, Chennai, Tamil Nadu, India

esther

I called them for interior designing for my house, and they came on time and completed the work efficiently. Their team was well mannered, and they used high-quality paint, and I was very satisfied with their work. They suggested me different colour patterns and their prices were economical and fair in comparison with the market rate. I will surely recommend their name to others.

daisy

He did interior work at my house which included painting walls and ceiling paint which was done beautifully. He did some work at my friend's home, so I hired him, and he has been working in this field for about 14 years now, so he has enough experience. He worked for three days and was always on time to start the work, and he also suggested me creative colour combinations which would look good on the walls. We are very happy with his work, and my daughter is also enjoying the excellent job he has done within our budget.
Related Wall Painters Services
Customers in Chennai also booked
Popular Services Near You
Home Decor - Design Ideas, Photos, and Inspirations
Latest Customer Reviews
of Wall Painters in Chennai
Excellent painting done by the team..Neat and clean work

Great work by VKP painting contractor.Attention to detail, punctual, courteous and reliable.Clear communication throughout the job.

Excellent work , so organised nd very cooperative guys. Thnxs Value for money .

very good skilled painters. Polite, neat, no mess. keep it up

I liked their way of customer service and the professionalism they show in their work. They have a dedicated supervisor (VIJAY) who carefully monitor each and every stage of completion and reports each stage progress via video/photo through watsapp, this way of service is very effective as it mutually benefits both customer and service provider. Particularly for people like me who leave to office and don't have enough time to monitor the situation.

Excellent job, patiently done with a good team, finished in time Thanks to the team and uc
Reviews received in last 365 days 
Frequently Asked Questions
Can I leave my home while the painting crew is there?



Yes you can. All our experts have been vetted and can be trusted.

How should I prepare my house for painting?



You do not have to worry about preparing your house before a paint job. Our experts do it for you. However, we recommend covering or removing fragile and breakable items before a paint job.
Looking to hire professionals in Chennai?
Tell us your requirements and get custom quotes with profiles within 24 hours from upto 5 interested House Painters.
All About House Painting
Advantages of Hiring a Professional House Painter
Home wall painting may seem like an easy task but it is something that is best left to a professional painter to handle. Here's how a professional painting contractor will help you:
Experience with prep work Painting is more than just splashing paint on your walls. There's a lot of prior work that goes into painting, like sanding, filling putty, priming and so on. And this is something that a professional house painter in Chennai will have expert knowledge about and experience in.

Expertise in different paints and finishes Whether we talk about interior house paints or exterior house paints, it is important to remember that a paint that looks like a perfect pick on a rendered computer image can look completely different (and unsuitable) in reality and in different finishes. Professional painters in Chennai know a lot about paint finishes and their effect on different surfaces, and will, therefore, be able to guide you best in your selection.

Efficient and effective work with no wastage Professional painting services have been doing their job for so long that they're experts in determining how much paint is required for a project. This ensures that there is no paint wastage, thus, reducing your exterior painting costs as well. In fact, house painters in Chennai give you a proper house painting cost estimate beforehand itself.

Own equipment and gear Besides just the paints and brushes, other tools required for painting include patching tools, paint trays, ladders, rollers, mechanical sprays and so on. One also requires expensive safety gear, especially while working with outside house paints. Since professional painters in Chennai have their own equipment, you don't need to invest in them.

Neatness and cleanliness If you're getting an interiors paint job done, then there's a high risk that your floor and furniture can get splattered with paint too. Professional house painters will take all the necessary measures to keep your house safe from spills and marks.

Time saving Since professional building painting contractors work many jobs, they stick to the time schedule given to you and deliver results in a quick turnaround time. More importantly, since they do a great job in the first time round itself, you can be sure of saving lots of precious time.
Services offered
Residential Painting :- 2BHK, 3BHK, 4BHK, 5BHK & more than 5 BHK

Commercial Painting:- Office, Retail space, Hospitality, Educational space, Lifestyle space, Medical facility, Others
Why Urban Clap?
Experienced professionals We take only the most experienced painting contractors on board to ensure high-quality services, such that your satisfaction level is always at 100%.

Dedicated supervision by project manager At UrbanClap, a qualified project manager is assigned to oversee all the tasks to be completed by the house painters. He or she will coordinate activities and schedules and ensure quality.

Protection of furniture Our list of top house painters in Delhi ensure that the area of work is cleared of items as much as possible and the rest is covered with drop cloths. This ensures that your furniture, electrical points, doors and electronics and masked and remain protected from spills.

No hidden charges At UrbanClap, the pricing is transparent and quoted upfront according to the amount of work involved, levels of preparation work, types of paints used, etc. You can, therefore, look at costs quoted by different house painters in Chennai at UrbanClap and choose accordingly.

Time suitability When you try to place a request, you will find that there are multiple time slots available in a day during the week, especially if you book a few days in advance. Therefore, you can choose according to your convenience.

On-time completion With the help of a day-to-day plan and through constant tracking of progress, our painters ensure that the project is completed on time.

100% genuine products Our painters use original paints from the top brands and ensure that the products are opened right in front of you to ensure credibility. They use vacuum sanding machines to eliminate dust and rollers to ensure perfect finish.

Hassle-free experience From quality painting to post-service clean-up, our house painters ensure that your experience is smooth and trouble-free, making UrbanClap a one-stop solution for all your painting needs.
House Painters in Other Cities
Are you a professional looking for customers?
join now