Best Architects in Chennai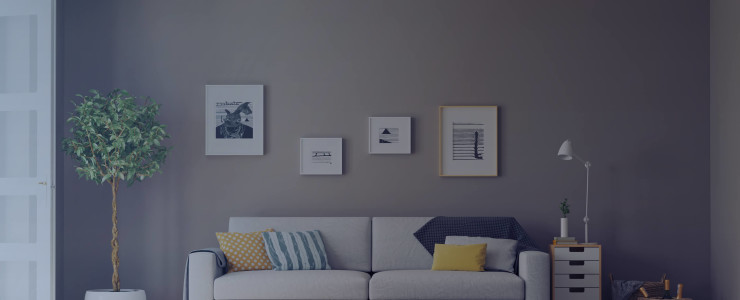 Need an Architect for:
New Construction

Floor Addition/Horizontal Expansion

Floor/Working Plan & Elevation Design

3D Design Consultation
Why UrbanClap?
Get personalized quotes

Browse portfolios before hiring



Browse portfolios before hiring
Check real photos & reviews

Small to large project execution

Floor/Room addition to new construction



Get free quotes within 24 hours

Experienced Architects

Completed minimum 20 projects



End to end project execution
Timely delivery of the project
How it Works
Share your requirements

Type of project, area of property etc.

Get a call from our home expert

We will call back in 2 hours to discuss requirements & provide personalized quotes

Hire the right architect

Compare quotes, choose a professional, set appointment & hire
Architects in Chennai
Avail the prime services of the most trusted architects in Chennai approved by COA, with a minimum working experience of 5 years. Get delivery of your project on time with all relevant codes and laws. Browse portfolios before contacting our professionals by looking at live photos of their previous work and customer reviews. Get estimate quotes within 24 hours of your inquiry. Book background verified architects with Urban Clap's hassle-free procedure for both residential and commercial projects and renovates your place into something more meaningful and beautiful.
Architects
358 Architect in Chennai
+ 38

Oswaroo Interiors

Pallikaranai, Velachery Tambaram Main Road, Selvam Nagar, Chennai, Tamil Nadu, India

(18 reviews)

Hired 2 times on UrbanClap

sangeetha

Thanks to urbanclap had a good service.. satisfsctory work..

jenova

We went through a couple of other interior designers but none of them matched our budget and style. The designs provided by oswroo really clicked with us. They were very modern and stylish and the final result looks exactly the same.

Ar. Jayashree Bharath

13, S Mada St Srinagar Colony, Kotturpuram Chennai, Tamil Nadu 600025, India

galaxy

22nd July 2016 TO WHOM SOEVER IT MAY CONCERN The Galaxy Institute of Management which has been promoted by our Trust has been built by Hariharan Foundations, a Civil Engineering construction firm to whom we gave the entire responsibility of design build. They employed the services of Bharath and Associates, Architects for Architectural, Structural and MEP Designs. Mrs.Jayashree Bharath, Partner, Bharath and Associates was the Project Architect and Co-Ordinator for the entire project consisting of fully Air-Conditioned Academic Block of 5500sq.metre and Hostel Block of 4300sq.metre. She was in charge of Designing the buildings with services as well as the master plan. She also Co-Ordinated the construction by various Agencies at site by periodic visits and meetings. The project was executed to our entire satisfaction and we have no hesitation in recommending her for any type of Architectural Work. FOR GALAXY INSTITUTE OF MANAGEMENT M.RAMESH​ CHAIRMAN

vkachapeswaran

Very good knowledge planning and delivery.

Clover Design Studio

Adyar, Chennai, Tamil Nadu, India

+ 31

Synertz Technology and Services

Kodambakkam, Chennai, Tamil Nadu, India

+ 73

Studio Black

Anna Nagar, Chennai, Tamil Nadu, India

shreya

Wonderful experience working with him.. Understands ur requirement & no forced ideas. I m Sure in future too, I wud b assigning my projects to him..

daniel

Innovative designs for the structure, highly satisfied with their performance.. Very creative & thoughtful...

Jai Decors

Somangalam Higher Secondary School, Somangalam, Chennai, Tamil Nadu, India

(27 reviews)

Hired 4 times on UrbanClap

hari

Amazing! Timely delivered service worth getting applauded. Great job. Keep it up.

ramachandran

the response was promt, i feel good that i chose urbanclap got all my crab fixed in real quick time.

+ 49

GANESH ENTERPRISES

(25 reviews)

Hired 26 times on UrbanClap

vijayasarathy

They done Wonderful job I'm fully happy with there service

vinu

Did an excellent job despite short notice... Fully satisfied with job

Odd architecture studio

Bazaar Main Road, Meenatchi Sundareswarar Koil, Chennai, Tamil Nadu, India

(24 reviews)

Hired 2 times on UrbanClap

ravindran.n

Wonderful person to work with and he creates something special for we ask for a plan he is full of brilliant ideas it's a pleasure to have a architect like him!

maala

Harish is a architect of vision he understands our needs to the core and create a appropriate and wonderful plan and excute it to perfection he made me to realise my dream home thankyou Harish looking forward to work with you in my future projects also!

+ 41

Al Hayy Architects

CP Ramaswamy Iyer Road, Raja Annamalai Puram, Chennai, Tamil Nadu, India

jamil

Theri works...All the best for upcoming projects...

madan

we are happy with their excellent service.

+ 255

Loyal Interiors

Pallavaram, Chennai, Tamil Nadu, India

(16 reviews)

Hired 3 times on UrbanClap

dhivya

Today is a perfect day to tell you that no one could do a better job than the job you do!!!!!!awesome work done.....Thanks to Royal Interiors

santhosh

Good responsible team, and work has completed on time. Good finishing work. really appreciate this team.thanks.
View More Professionals
661
Bookings done in last 1 year
Home Decor - Design Ideas, Photos, and Inspirations
Looking to hire professionals in Chennai?
Tell us your requirements and get custom quotes with profiles within 24 hours from upto 5 interested Architects.
All About Architects
What is the Role of an Architect?
In a nutshell, an architect uses his or her high-level drawing skills and educational training to design buildings (schools, homes, offices, malls, hospitals etc.) that are safe, sustainable and aesthetically-pleasing. To understand this in further detail, here is what an architect actually does:
Tries to understand your vision, needs and requirements, visit the site if needed, and ask all kinds of questions to have an absolutely clear idea.

Creates detailed building designs and drawings, by hand and/or by using computer-aided design (CAD) applications as he or she has a better structural understanding of the work site and floor plan. Once the preliminary design is approved by you, architects in Chennai create the final construction drawing.

Applies for necessary permits after taking into consideration constraining factors such as city infrastructure legislation, environmental laws, practical applications, safety, etc.

Liaises with related professionals like construction managers, surveyors, engineers, etc. to give shape to the potential project, according to the plan designed.

Writes and prepares contracts, authorises and signs consent to ensure progress of project according to plan, creates reports and proposals, wherever necessary etc.

Supervises and reviews the project by visiting the building site, meeting clients, inspecting all areas of the project, adapting plans according to situation and resolving issues, before handing over the final building.
Benefits of Hiring Architects in Chennai
Some homeowners avoid hiring architects in Chennai or even architecture firms in Chennai as they assume that their charges will be way out of their budget. Few people actually know that the best architects in Chennai charge according to the particular services that they provide for each project. You can choose the services of interior architects in Chennai depending on the scope of your project. Here are a few reasons why it is better to hire a professional architect in Chennai:
Hiring an expert always pays off Just like you consult a doctor when you're sick or a lawyer when you need legal assistance, consulting architects in Chennai who have the requisite professional training, creativity and vision to execute your architectural project will have the best results.

Efficient design and material selection The best architects in Chennai will create the most efficient design for your space based on your needs and budget. Home architects in Chennai can also guide your material selection, including helping you with the quality of the materials you choose, the options available and the best choice in your particular budget.

Better coordination with contractors In case you need engineering or other design services for your project, architecture companies in Chennai can coordinate with a team of contractors on your behalf. The best architects in Chennai are capable of sorting out complex building codes and zoning laws. They supervise construction when you are not around.

Higher resale value When getting your home or office built or renovated, the thought of selling it may not even occur to you. However, it is a reality of life and you may want to sell the building in the future. In such a scenario, a building designed by the best architecture firms in Chennai will always have a higher resale value than others.
What Services Do Architects at UrbanClap Offer?
Floor/Working Plans 2D blueprints of either your entire property, a single floor or even a room, as viewed from above. These would include layout of utility lines and wiring systems, various measurements, furniture layout, and anything else that is necessary.

3D Interior Designs Customised visual illustrations of the final look of the interiors of your property.

Elevation Designs Scaled drawings which show all four sides of a building with the perspective flattened. Elevation plans give a builder an overview of how the finished building will look.

Horizontal Expansion/Floor Addition Increasing the footprint of the floor by expanding the kitchen, adding an extra room, etc. or adding an extra floor to an existing building to create further functional space.

End-to-End Turnkey Construction Solutions A project taken up by the architect from inception to the very end, and in which the client gets a finished project by the end of the contractor with keys to move in.
Why Consider UrbanClap?
COA-Approved Architects at UrbanClap (whether landscape architects, commercial architects or residential architects in Chennai) are approved by the Council of Architecture (COA), a government body which allows architectural practice of registered professionals. This is a quality parameter at UrbanClap and part of our on-boarding quality checklist.

Background-Verified Top verification firms in India have given the go-ahead on the credibility of our architects, after necessary address, criminal court and national identification verification. The entire screening process is transparent, making architects at UrbanClap trustworthy.

Minimum Experience of 3 Years While all our architects have a bare minimum experience of 3 years, a professional being acquired in the Construction category has a minimum experience of 5 years and a valid degree or masters in architecture.

Convenient Finding the right architect for your project requires a lot of research, screening, background checks, browsing through reviews etc. This time-consuming process is simplified at UrbanClap as the process of booking an architect is direct, easy and hassle-free.

Budget-Friendly At UrbanClap, we ensure that only those architects in Chennai contact you who are comfortable to work within your budget. Hence, it is easy to find budget-friendly architects at UrbanClap. You just have to state your requirements in a questionnaire right at the beginning, including budget, work to be done, location etc.
Tips to Find the Right Architect in Chennai
Speak to previous customers When you're in talks with an architect, request him or her for contacts of some of the previous clients. Speaking to these customers will give a good idea of the architect's working style, level of involvement, professionalism, quality of work etc. and, thus, help you make an informed decision.

Compare quotes Different architects in Chennai will give you different quotes for the same project. Not only this, each quote will include and exclude different services. Therefore, getting multiple quotes from architects for your project will give you an understanding of how competitive the market is and what works best for you and your budget.

Go through older projects Similar to speaking with previous clients, also visit and explore accomplished work of your probable architect to get an idea of how the project turned out. Pay attention to the materials used and their quality, design styles incorporated etc.
How Much Do Architects Charge in India? And What Factors Does the Cost Depend On?
An architect's charges for a project will be either of the following options:
A percentage of the total cost of the project (as in the case of most architecture firms in Chennai);

A per-square-foot rate calculation (as in the case of small architecture firms or local architects);

A fixed fee for the whole project (as in the case of larger, more well-known and more experienced architects).
Points to keep in mind regarding an architect's charges:
It is important to negotiate when you get a quote from the architects for residential homes as they may initially quote a higher price. Hence, negotiate for a price closer to the prevailing market rate.

Don't expect a quotation immediately after placing a request. That will happen only after site visit.
Rate Card
| | | | |
| --- | --- | --- | --- |
| Floor Plans | Rs. 8-18 Per Square Foot | | |
| Working Plans | Rs. 8-18 Per Square Foot | | |
Rate Card
| | Basic | Standard | Premium |
| --- | --- | --- | --- |
| Elevation Designs | Rs. 50-55 Per Square Foot | Rs. 60-70 Per Square Foot | Rs. 80-100 Per Square Foot |
*Costs vary according to the customers' needs.
Find Top Architects in Other Cities
Are you a professional looking for customers?
join now