Best Carpenters in chandigarh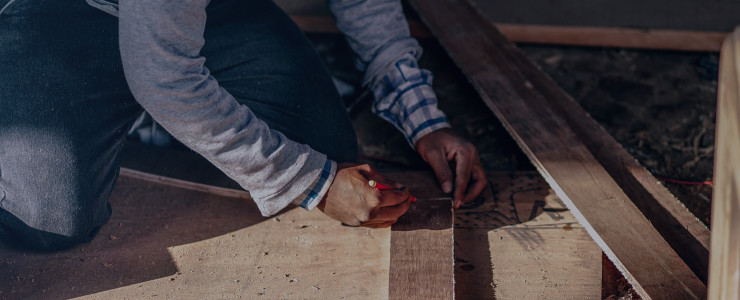 Doorstep repair within 90 mins
Protection Against Damage Upto INR 10,000
30 day post-service guarantee
How it Works
Choose the type of service

Choose your time-slot

We service from 9am-9pm

Hassle-free service

Our professional will get in touch with you one hour before the service
Carpenters in Chandigarh
Get Carpenters in Chandigarh near you within 90 minutes with 30 day post-service guarantee and Protection against Damage upto INR 10,000. UrbanClap will help you in finding the trusted carpenter to cater to your requirements, right at the comfort of your home. With reasonable pricing, you can avail our carpenter services anywhere in Chandigarh on the tap of a button. UrbanClap's trained and certified carpenters offer first class services in Chandigarh. ...
Carpenters
14 Carpenters in chandigarh
Vinod Kumar

Ludhiana - Chandigarh State Highway, Sunny Enclave, Kharar, Punjab, India

jagriti

Very helpful. Wish I could match with him every time I book a carpenter.

swati

He was good soft spokeb

Satnam Singh

Chandigarh, Chandigarh, India

manpreet

Awesome work done. On time and quick service

Mithlesh Kumar

Kajheri, Kajheri Village, Sector 52, Chandigarh, India

Wajid Ali

Burail, Burail Village, Sector 45, Chandigarh, India

rahul

Excellent work done by Wajid Bhai. Thanks bhai.

Sanjay Kumar

Chandigarh, Chandigarh, India

verified

Very good service and supportive person. Have good knowledge of the work and done the job nicely in very short time.

dhruval

Sanjay ji did a very good quality work. He was efficient and knew his work. He however ordered more stuff then needed and I had to pay higher

Rajender

Panchkula, Haryana, India

haneesh

At first he started the work in the wrong way and wasted 30min And I said the right way he took 20 min to disassemble it and total 50min of wastage time I think for this I wasted some amount and urban clap people encashed this amount of making it late .... It's not the way actually... I feed sad for that The person has to analyse the wardrobe and should have a knowledge on it and then he has to start the work... And time waste money waste I don't say that the work is not done or any other badly But work has to be analysed and start it

Aamir Khan

Mauli Jagran, Daria, Chandigarh, India

Gupreet Singh

Manimajra, Chandigarh, India
Latest Customer Reviews
of Carpenters in chandigarh
Very very good , professional in his work, having Very good work knowledge, I appreciate him , and wish him best of luck in his life. God bless him.

Service price is to high And person is good

He was efficient, insightful and good with handy work and knew what he was doing.

Professional Timebound. Polite ... Satisfied

Excellent service by Vijay Ji. Thanks

Punctual and hassle free. I just had to sit back and relax. It was a big job but Rampreet took complete ownership of everything.
Reviews received in last 365 days 
Looking to hire professionals in chandigarh?
Tell us your requirements and get custom quotes with profiles within 24 hours from upto 5 interested Carpenters.
All About Carpenter
Carpenter in Chandigarh
Your home tells a lot about you. It is a reflection of your personality. Moreover, your homeis the place that comforts you, asthat's where you always go for relaxation after a tiring day. This is why people invest a great amount of time and energy into designing it. Rather than opting for generic products for their home, nowadays, people are more likely to give their dwelling a personal touch with custom-designed products. This has led to a huge demand for skilled carpenters. Not only required for designing furniture, carpenters are also neededfor repair work and home maintenance tasks. Though there are numerous DIY videos for repairing work available online, it is best to leave the work on experts, especially, if the furniture is dear to you and you don't want it to get damaged. Whether your furniture needs to be assembled or you wish to get something new made, it is always better to consider the services of a good carpenter in Chandigarh. UrbanClap can help you hire the best professionals for carpentry services in Chandigarh. You can choose from a number of service providers available who can provide you with a wide range of carpentry services ranging from assembling store-bought furniture to repairing the ancestral pieces and make them look new. Hire good carpenters in Chandigarh fromUrbanClap and get the best services at affordable prices.
4 Advantages of hiring a Professional Carpenter in Chandigarh
Hiring a professional carpenter is always good for carrying out repair services at home. Some people may think it to be an easy job and feel that they can repair their wooden furniture by watching some DIY videos butit is not that simple. Carpentry is a skill-based job and requires specific knowledge and tools. If you have no knowledge of the craft, it is better to stay away rather than damaging your furniture. Instead of wasting your time in trying to fix things, it is better to call the expert. You can find good carpentry service providers by searching online using phrases like "carpenters near me". Enlisted below are some of the advantages of hiring a professional carpenter in Chandigarh.
Saves Time:When you have a busy daily schedule, taking out time to do your experiments with carpentry is not a great idea. It would be a waste of time, as you have neither the knowledge nor the skills to do the job. Calling a carpenter would save much of your time. He will be able to do the task much more efficiently and quick, saving much of your money too. Furthermore, carpenters provided by UrbanClap also clear all the mess before they go, leaving your house clean as before.

Get Effective Results: You would have invested quite an amount of time and money in getting the best furnishings for your home and it would be the last thing to see them in a dilapidated state. With little knowledge about carpentry and no tools, you might end up damaging your furniture. For the best results, hire a skilled carpenter who knows the job better.

Get Valuable advice: A skilled professional whom you have contacted after extensive research will not only deliver you the best quality work but can also provide adequate advice on the latest trends and designs. He will be the best person to consult as to whether or not the piece of furniture will go with the décor of your home -. An experienced professional can also advise you on how to maintain your furniture and prevent it from damage.

Save Money: Hiring a professional carpenter in Chandigarh can actually save you money. When you hire a professional, he already has the tools required to do the repair work.On the other hand, if you do the job yourself you will need to buy the right tools that will not be of much use after the work is done. The tools can be quite expensive and buying them for a single task is not a good idea. Instead of making an unnecessary expense, it is better to call a professional who will do the job for you.
What do Carpentry Service Providers in Chandigarh offer?
Professional carpenters in Chandigarh provide a range of services. These include:
Making new furniture: The carpentry service providers in Chandigarh provide furniture making services to the clients. Whether it is a custom cabinet, chair or bed, they can make it all. Our experts will first meet you and understand your requirements, discussing every small detail of the product so that they can design it exactly the way you have envisioned. After discussing the project, the professionals will provide you with their price quotations. If you agree upon the total charges, then they will start working on the task. However, if you do not wish to avail their services, you would have to pay the nominal visitation charges.

Repairing the furniture: Your expensive and beautiful furniture requires regular maintenance. You can call the experts and seek their services to do the repair work and keep your furniture new as ever. Our carpenters will visit you at an appointed time you choose and inspect the furniture. Based upon the amount of work to be done, they will quote the charges. You will also have to pay for the material procurement charges and convenience fee. However, if you are not availing their service, you will have to pay the visitation charges to the carpenter.

Please note that our furniture services do not include wood polishing, aluminium fabrication work, sofa upholstery, etc. The cost of hiring a carpenter in Chandigarh varies from one service provider to other and depends on factors such as the kind of furniture, type of service required, the experience of the carpenter, etc. UrbanClap provides you expert carpentry services by skilled professionals at competitive rates and as per your convenience. We are the best in town for all your carpentry needs.
Benefits of hiring a Carpenter from UrbanClap
The work of a carpenter is not that simple as you may think. It requires adequate knowledge and skills. If pricing is your sole criteria for choosing a carpenter, you must think again. Searching "cheap carpenters near me" might give you numerous options, but those carpenters may not give you quality services. As a result, your furniture's repair work may be of substandard quality or might need frequent repairs in the near future costing you much more. If you wish to avoid the hassle of getting your furniture repaired often, you must opt for professionals offering quality services. Your search for skilled carpenters ends at UrbanClapas we provide expert services at affordable prices. Listed below are the benefits of hiring a wood carpenter in Chandigarh from UrbanClap:
Experienced Professionals: At UrbanClap you get only the qualified professionals who excel in their work expertise. We follow a stringent process to bring to you only the best carpenters in Chandigarh. Also, a thorough background check is done before registering them on our platform, which means, they are trustworthy and you can hire them without any worry. For the best carpentry services, you must visit UrbanClap that partners with the best carpenters in Chandigarh.

Unambiguous Prices:UrbanClap adopts complete transparency in its pricing policies. We have standard rate cards for the services based on the type of furniture repaired and the time taken by the carpenter to complete the task. Our professionals are committed to their work and do not waste their time talking on the phone. They dedicatedly work on the job in hand and try to finish it in time. Hence, you have to pay only for the time when the carpenter was working. If you wish to get a piece of new furniture made, the carpenter will quote a price for the task based on your requirements. You can accept the price if it suits your budget.If it doesn't suit your budget, you are free to look for other carpenters in Chandigarh. In case, you want a carpenter from UrbanClap to come to your home and inspect your furniture and not avail their other services, you have to pay for the visitation charges only.

One-Click Service:UrbanClap makes it easy for you to search skilled carpenters in Chandigarh. Unlike search engines, we do not provide you with a long list of results on your query of 'furniture carpenter in Chandigarh'. Instead, we streamline the process to suit your requirements. When you visit our website or open our app on your mobile phone, you just need to select your city from the drop-down list and type "carpenter" in the service search bar. After that, you will be provided all the details regarding the service which can be booked with a single click. You can also check the reviews and testimonials of our professionals from previous clients and choose the one that you find most suitable.
Other UrbanClap Services
UrbanClap is an online platform for seeking the best service providers in the town. It helps you find skilled professionals at the comfort of your home who are willing to work as per your convenience. Besides carpenters, UrbanClap also provides a range of other services such as:
Plumbers:Plumbing services top the list of home maintenance. From leaking pipes,overflowing sinks to blocked drainage, trouble can come your way at any time making things messy. In such emergency cases, you must call an expert who can fix the issue quickly. UrbanClap provides skilled plumbing professionals who can take care of your every plumbing need. From fixing the faucets, installing water heaters to opening clogged pipes, they can do everything.

Painters: Painting is an essential part of home maintenance. You must get your house painted every few years so that it remains new as ever. For this process, you should hire skilled painters from UrbanClap who are proficient in their job and can provide you with better services at competent prices. They do their job efficiently without damaging your expensive furniture.

Handyman: From mounting TV on the wall, cleaning your air conditionertoputting up the blinds, there are numerous odd jobs around the house. Hire a handyman from UrbanClap who can help you out with such time-consuming tasks requiring special tools.

Electricians: Whether it is some malfunctioning in the electrical fixtures in your house or fault in the wiring, you can always trust electricians from UrbanClap who can easily fix any electricity related problem. They can lay out new wiring for electrical appliances includingair conditioners and even be of help when you wish to move the power points to a new spot.

Pest Control: Pests can make your life miserable. Rodents, termites, bed bugs and other pests, if ignored, can create a huge mess and cause several diseases. Clear your house from such notorious beings by taking our pest control services.

Packers and Movers:/ UrbanClap provides you with some of the best packers and movers services in Chandigarh. Hire the experts who can help you out in packing and shifting your belongings in a safe and hassle-free manner. Just visit our website or open the app, furnish the necessary details and get the best packers and movers at your service.
Are you a professional looking for customers?
join now