Best Residential Architects in Bangalore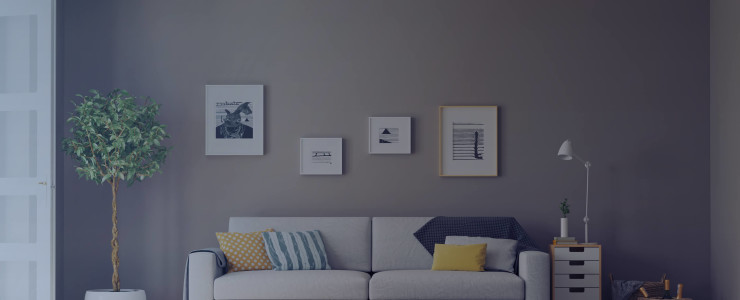 What would you like the architect to help you with?
To find the best design solution for your project, find and hire the best residential architects in Bangalore with UrbanClap. UrbanClap has come up with services where we hire professional house architects who make you accomplish your house goals and guide you throughout the development process. Our building architects are creative and their experience in this field will leave you more than satisfied. UrbanClap team makes sure that our professionals render the best service to the customers in the city. So if you want to recreate your house, book the best residential architects in Bangalore on UrbanClap and leave the rest on us!
Architects
1 Residential Architects in Bangalore
+ 98
Related Residential Architects Services
Customers in Bangalore also booked
Home Decor - Design Ideas, Photos, and Inspirations
Looking to hire professionals in Bangalore?
Tell us your requirements and get custom quotes with profiles within 24 hours from upto 5 interested Construction.
All About Architects
Residential Architects in Bangalore
Architects are skilled professionals responsible for designing of new civil projects, re – designing existing constructions, executing the entire process of building construction and finally bringing life to the building. Architects are professionals who have impeccable conceptualizing, drawing and designing skills and with these skills they sketch client's idea of dream home and bring it in reality.

What does an Architect do?

Architects are responsible for the entire process of construction starting from conceptualizing a design to bringing life to the design by creating building as per client's idea and requirement. The best residential architects in Bangalore do not limit their expertise in just designing of a building but rather they provide end – to – end support in every stage of construction. Apart from providing designing and construction execution services architects are required to carry out other functions like: Frequently arranging meeting with client to get better understanding of their idea, carrying out frequent visit to construction site in order to keep a check on the pace of the construction, ensuring smooth functioning of construction at the site, work towards getting the work completed without any financial and time delays and as per the time schedule slated by the client.
What are various types of Architects?
Residential Architects: Residential Architects are also known as house architects in Bangalore because these are architects for home. The house architects in bang lore are hired to understanding client needs, conceptualize client's ideas by creating designs and create beautiful homes with higher sustainability and modern safety amenities and measures.

Commercial Architects: Commercial Architects are also called as Building architects in Bangalore. The building architects in Bangalore are hired to conceptualize and create beautiful and energy efficient commercial and office spaces. Work of the building designers in Bangalore include conceptualizing the commercial or office space, creating designs as per the needs and requirements of the client and look into end to end process of construction.

Other Architects: there are various architects in Bangalore who specialize their work in certain areas like building elevation designer who looks into orthographic projection of interior and exteriors of the building, architects for home will ensure that accuracy of design is maintained by the contractor, interior designers who look into building aesthetically beautiful homes etc.
Thus if you are looking for specialized work then hiring a firm specializing in residential architectural services in Bangalore is beneficial as the firm will have in – house specialized architects like the building elevation designer, architects for home, interior designers etc. All at one place making it easy for you to search and choose the architect as per your work requirements.

>How to search residential architectural services in Bangalore?

Searching the residential architects in Bangalore is stressful job. The quickest and the most convenient way of finding best residential architects in Bangalore or building designers in Bangalore is by searching over the internet 'Residential Architectural services in Bangalore'. The search will give a list of best residential architects in Bangalore to choose from.
Are you a professional looking for customers?
join now