Best Architecture Firms in Bangalore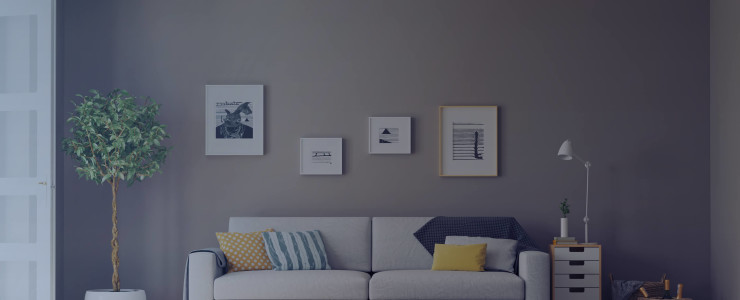 What would you like the architect to help you with?
Tired of the old mundane landscape? Bring it a new life by hiring the best landscape architects in Bangalore. UrbanClap takes great care of customers' needs and is always at service. Our team has hired top landscape architects in Bangalore who are willing to work and deliver the maximum they can. Who doesn't want the best when they can have it at ease, so step forward and go with the right choice. Book for the best landscape architects in Bangalore through UrbanClap who are well experienced and reviewed well by customers.
Architects
2 Landscape Architects in Bangalore
+ 74

Geometrixs Architects & Engineers

Jayanagar, Bangalore, Karnataka, India

+ 98
Related Landscape Architects Services
Customers in Bangalore also booked
Home Decor - Design Ideas, Photos, and Inspirations
Looking to hire professionals in Bangalore?
Tell us your requirements and get custom quotes with profiles within 24 hours from upto 5 interested Landscape Architects.
All About Architects
Landscape Architects In Bangalore
Bangalore is an IT hub and home of many working people. It is also considered as a planned city which means that even the outdoor space of the city has been designed by the best landscape architects in Bangalore. It is quite common that most of us aren't aware of the word landscape architect and the service they offer. Here, in this article, we are going to discuss A to Z of the landscape architects in Bangalore.

What is landscape architecture?

Basically, landscape architecture is outdoor space designing it can be any structure for landmark, park or garden. The professionals who design such projects called landscape architects.

Benefits of Hiring the Landscape Architecture
Followings are the benefits of hiring the landscape architects:
1. Designing the outdoor space is a very difficult job especially when one has no idea or experience of such work. In that case, the landscape architects in Bangalore comes to the rescue and make outdoor space design in such way so that it looks aesthetically beautiful while managing the space smartly.
2. The landscape architect also takes necessary steps at the site and act as the bridge between contractors and material suppliers.
3. Hiring the best landscape architect in Bangalore makes sure that your work is getting done in an estimated rate and will be finished within delivery dates.
4. The landscape architect makes the design based on the requirements and style of the clients.

How to connect with the Best Landscape Architect in Bangalore?
It is very important to get in touch with the best landscape architects as outdoor space design takes lots of efforts and experiences of years. To make the search process for the landscape architect in Bangalore, UrbanClap is here to provide nothing but the best landscape architect services in your city. Be it a simple garden designing or the landscape designing of the housing complex, we are ready with our highly professional, well experienced, licenced landscape architects.

One can book any services from UrbanClap by simply following these easy steps:
Step 1: Visit UrbanClap's website or open app
Step 2: Select the city from the location drop down box
Step 3: Write landscape architects in the search box
Step 4: When you search for the landscape architects in Bangalore on our searching platform, you will get a message box that will appear as a pop up, which would ask for you preferences as well as requirements and need. Once all the details are filled in, the request submitted would be accepted. Details that you need to fill in would be about the project that you need, the style, budget, time as well as scope.
Step 5: Once the service request submitted online is registered at our end, there will be another box that would pop up asking for location information which can be updated with the GPS auto location as well or you may choose to fill in the details yourself. Once the process is completely over and the details get verified, you will get a list of the best landscape architects in Bangalore who are registered with UrbanClap along with their quotation based on the requirement provided by you. So, if someone is looking for the best landscape architects in Bangalore, suggest them our name and a satisfactory, hassle-free service is guaranteed from UrbanClap.
Are you a professional looking for customers?
join now