Best House Painters in Bangalore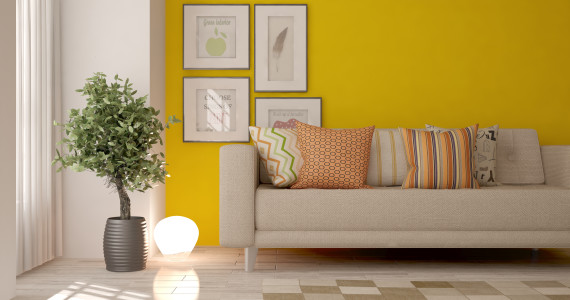 On-Time & Mess-Free Experience
Top Quality Paints & Transparent Costs
1 Year Service Guarantee
How it Works
Share your requirements

Type of Property, Area to be painted, timelines etc

Get your free survey scheduled

Schedule survey to get free On-Site quotation

Receive accurate quote

Get accurate Laser based measurement for quotation
At UrbanClap, we understand how inconvenient it is to find good house painting services in Bangalore. And so, we offer you some of the best house painters in Bangalore, who are skilled, experienced and suit different budgetary needs. Not just that! These top painting contractors in Bangalore use laser-accurate measurements, get the work supervised by a dedicated project manager and complete the job in time, all this while maintaining premium quality. Your furniture stays protected and your walls are coated with 100% genuine paints. And hence, your worries about finding good wall painting services in Bangalore end right here. ...
Painters
464 Wall Painters in Bangalore
AK Waterproofing Company

28th Main, BTM Layout, Bangalore, Karnataka, India

poornima

When I was looking for contractor for waterproofing services, I got a quote from various contractors and AK Waterproofing Company were the most reasonable. The work done by them is very satisfactory. The final outcome is good. We haven't had any issues with these people.

shekhar

This is honest review as it unravelled before me. He was very prompt came on agreed time. Work was good although he promised to fix leak from pipe still had probs but promptly Re visited once called. He also guarantees 5 yr for his job whether he lives upto that time will tell. 4.5 stars

Paint Bucket

Subbaiahnapalya, Bangalore, Karnataka, India

karthick

Quick response and provides decent pricing. Also, workers are professional and completes the job on time.. Overall, it's a good experience hiring paint bucket!

ranjith

Paint bucket did an excellent job painting the exterior of our house. The estimate was fair and did not change. The customer service was surprising. They touched base with us each morning. They cleaned up after themselves each evening. The quality of work is impressive. Our house looks beautiful.

ibrahimshariff

He is a contractor he hires people and get your work done. He has good painters.

arthi

Excellent job done by him. Work completed on time with good quality

Gunashekar Painter

Panathur, Bangalore, Karnataka, India

vasanth

Shekar is very professional and the painting work for my house was absolutely good and on time.

kuldeep

Great job by the team. They have completed the painting job in a day with good finish.

True Value Painters

Kormangala, Bangalore, Karnataka, India

bhupati

True value painters did painting work in my 2bhk house , They completed the entire work really fast and delivered it to me within 8 days. Their final charges were around 1.25 Lakhs for the entire work. Very nice and good quality work was done by him and his painting contractors have very good skills. Will highly recommend.

ashok

Got royal painting done in my new house in Palamaner. His work was done on the given time and with great quality. Effort less,quality,quick,risk free painters.i would like to say this these people are creating wonders, avoiding headaches of labor . Simply superb people. I am a satisfied customer.

Koinain Raza

Koramangala, Bangalore, Karnataka, India

alam

Good service by the nice painters who got the job done on time and they also cleaned up after themselves.They have been in this field for anumber of years and whenever we call they will come on time.

sahil

Nice job done at my flat the way of working is excellent.

Mohammad Ismael

Shivaram Karanth Nagar, Bangalore, Karnataka, India

musaib

Quite flexible with the timing coviennce. Has done a good job but removing of stains of paint on floor has been done satisfactory but other bathroom accessories are full of paint stains.

deepy

We hired his services for painting the house as we were vacating the house and the landlord wanted us to get the house painted. Not only did he give us a reasonable rate n finished the painting on time but he went out of his way to get the house cleaned up . He stayed back right till the end while we were vacating the house to fix any little thing that the owner objected to , without charging anything extra. He is very helpful and has a very positive attitude .

MakeHouse

Dodamma devasthana, Shivanagar, Bangalore, Karnataka, India

kundan

excellence job for this team,I Will recommended to everyone Go for Quality .

balkumar

Mr. Vishal has been working with me on various projects as I am a contractor. On my last project in Jayanagar, he took about 1.5 months to complete painting and POP of 4 storeyed building alongwith 4 workers. I really like his work and the hardwork that he puts into his work.

Karthik S

Uttarahalli Hobli, Bangalore, Karnataka, India

mrityunjaya

Finished work on time, good job

rashmi

Very good work, liked so so much

wajiull

My entire 3bhk house was done by Dastgir and his workers sometime back and it looks beautiful. The paints that he used was of good brand company and didn't compromise on it even a single time. I appreciate his entire work.

murte

Dastgir got my shop painted 3 months back at a very affordable price and took only one and a half week or so to complete the process. He not only applied what I asked him to but also gave us his inputs throughout which turned out to be an excellent addition.
Related Wall Painters Services
Customers in Bangalore also booked
Popular Services Near You
Home Decor - Design Ideas, Photos, and Inspirations
Latest Customer Reviews
of Wall Painters in Bangalore
Well behaved and very professional

Well done .. professional work..neat and clean...looking very good now...thank you

Very nice guy to work with..

Amazing painting job done by Manoj and team! They even clean your geysers, ACs, tiles,

The best of best they have done. Hats off and kudus to ur team
Reviews received in last 365 days 
Looking to hire professionals in Bangalore?
Tell us your requirements and get custom quotes with profiles within 24 hours from upto 5 interested House Painters.
All About House Painting
House Painters in Bangalore
What's the easiest way to give your house a makeover? A fresh new coat of paint, of course. In fact, not just homes, commercial buildings and offices too get a new lease of life when they are painted. But finding a good house painting service in Bangalore is not the easiest of tasks. At least, not before UrbanClap started offering the best house painters in Bangalore. All you have to do speak to your hired house painter about the types of paints and finishes to be used, the costs of the project and the time he would take to complete it. After that, you can rest easy while your painter delivers a fabulous job.
Do You Need a Professional House Painter?
Painting has now become a specialised job, which is carried out by professional painting contractors who have expert knowledge about things like home paint colours, shades and lighting. Here are some reasons for you to hire a professional house painter in Bangalore: Here are a few more reasons why you should hire a professional house painter:
Experience with prep work Painting is more than just splashing paint on your walls. There's a lot of prior work that goes into painting, like sanding, filling putty, priming and so on. And this is something that a professional house painter in Bangalore will have expert knowledge about and experience in.

Expertise in different paints and finishes Whether we talk about interior house paints or exterior house paints, it is important to remember that a paint that looks like a perfect pick on a rendered computer image can look completely different (and unsuitable) in reality and in different finishes. Professional painters in Bangalore know a lot about paint finishes and their effect on different surfaces, and will, therefore, be able to guide you best in your selection.

Efficient and effective work with no wastage Professional painting services have been doing their job for so long that they're experts in determining how much paint is required for a project. This ensures that there is no paint wastage, thus, reducing your exterior painting costs as well. In fact, house painters in Bangalore give you a proper house painting cost estimate beforehand itself.

Own equipment and gear Besides just the paints and brushes, other tools required for painting include patching tools, paint trays, ladders, rollers, mechanical sprays and so on. One also requires expensive safety gear, especially while working with outside house paints. Since professional painters in Delhi have their own equipment, you don't need to invest in them.

Neatness and cleanliness If you're getting an interiors paint job done, then there's a high risk that your floor and furniture can get splattered with paint too. Professional house painters will take all the necessary measures to keep your house safe from spills and marks.

Time saving Since professional building painting contractors work many jobs, they stick to the time schedule given to you and deliver results in a quick turnaround time. More importantly, since they do a great job in the first time round itself, you can be sure of saving lots of precious time.
What Painting Services Does UrbanClap Offer?
Residential Painting 2BHK, 3BHK, 4BHK, 5BHK & more than 5 BHK.

Commercial Painting Offices, retail spaces, hospitals, hotels, educational spaces, lifestyle spaces and others.
Reasons to Hire House Painters from UrbanClap
Experienced professionals We take only the most experienced painting contractors on board to ensure high-quality services, such that your satisfaction level is always at 100%.

Dedicated supervision by project manager At UrbanClap, a qualified project manager is assigned to oversee all the tasks to be completed by the house painters. He or she will coordinate activities and schedules and ensure quality.

Protection of furniture Our list of top house painters in Bangalore ensure that the area of work is cleared of items as much as possible and the rest is covered with drop cloths. This ensures that your furniture, electrical points, doors and electronics and masked and remain protected from spills.

No hidden charges At UrbanClap, the pricing is transparent and quoted upfront according to the amount of work involved, levels of preparation work, types of paints used, etc. You can, therefore, look at costs quoted by different house painters in Bangalore at UrbanClap and choose accordingly.

Time suitability When you try to place a request, you will find that there are multiple time slots available in a day during the week, especially if you book a few days in advance. Therefore, you can choose according to your convenience.

On-time completion With the help of a day-to-day plan and through constant tracking of progress, our painters ensure that the project is completed on time.
What is Involved in the Process of Painting?
Fresh painting (recommended on walls never painted or severely damaged) Your walls would require sanding with the help of electronic vacuum sanding machines; 2 coats of putty base to cover cracks and holes; 2 coats of primer to ensure uniform application and longer lifespan of paints; and finally 2-3 coats of paint. The last coat is applied with roller so that there are no brush marks.

Repainting (recommended for regular painting purposes) This would require detailed wall putty repair, followed by just 1 coat of primer and then 2-3 coats of paint.

Whitewash (ideal for rented places) This would entail just basic wall putty repair and then 2-3 coats of paint.
Good to Know: Different Paint Types for Walls
Now that you've decided to employ the services of professional painters for home wall painting or commercial painting, you need to start thinking about the colours and shades you want to use. To do this, you need to understand what the different types of paints are. This will ensure that you pick the best interior or exterior house paints. The two most important factors to consider are composition and type of finish. Let's understand them further:
1. Composition
Interior wall paints can also be segregated as water-based paints and oil paints. Here, we've broadly defined the terms used to describe the different compositions of paints.
Latex Paints These paints are usually water-based an,d in spite of their name, they do not actually contain any latex. Immensely popular, these are one of the most sought-after interior as well as exterior house paints.

Emulsions Another water-based paint, emulsions are also sometimes called plastic paints. Several popular paint brands in India classify emulsions as mid or high-end paints, though sometimes, you may be able to find them at lower costs. Often preferred for exterior house paint jobs, a good quality emulsion will be able to protect your exterior walls from natural damage caused by rain, dust, pollutants and rodents. This will help keep the exterior house paint of your home or commercial property healthy for several years.

Enamel Paints These oil-based paints are usually used on metal and wooden surfaces. Enamel paints are not recommended for interior house paints, although on some rare occasions, they may be used as room paints.

Acrylic Paints Although available as both water-based and oil-based, the former is often more popular and easier to find in the market. A popular paint for house wall painting, these paints are very durable since they use acrylic as a binder. They are also recommended since walls painted with acrylic paint can usually be cleaned with water and mild soaps and detergents.

Alkyd Paints An oil-based paint, this type gives you the freedom to accomplish flat or matte finishes with enamel paint variants. They are also popular since unlike most emulsions, alkyd paints can be easily cleaned with mineral spirits.

Distempers A cheaper alternative to emulsions, distempers are usually lime- or chalk-based. It was quite a popular choice as the best exterior paint especially in rural India but has decreased in popularity. They may or may not have a binding agent like acrylic. Although pocket-friendly, distempers are not usually recommended as they do not last long and may flake or chalk after a while. The exterior painting cost can, thus, be subsequently reduced, but not recommended unless it is a conscious decision. The building painting job can be heavy of the pockets, and thus distemper is a cheaper option.

Limewash Once popular for interior room painting, limewash has decreased in popularity in modern times even though whitewashing cost is the minimum. It is highly not recommended as they have a short life-span, shed with too much touch and tend to get flaky and start chalking. These paints are also not environment-friendly and are best avoided, unless you are going for a certain look that requires it. Home whitewash services are common mostly in rural India. Since it is cheap, the whitewashing cost can bring down the overall budget.
2. Types of Finish
It is important to pay attention to the finish of the paint since not only will it influence the shade and texture of the paint, but it has a big role to play in the final look as well.
Flat Finish One of the least reflective finishes currently available in the Indian market, a flat finish is ideal for areas of your home that have excess ambient light. Although they can be difficult to find in India, this is the best house paint finish if your final look is to focus on non-reflective surfaces. This is because flat finish paints do not reflect light, they absorb it. This means that the shades of adjoining walls and furniture will also appear muted and subdued. So, it is a popular choice for interior wall paint.

Matte Finish Similar to flat finish paints, matte finish paints are usually the first paints that come to mind when you are trying to achieve a non-shiny look. The biggest difference between flat paints and matte paint are the former has a smooth texture while the latter has a more velvet-like texture. Matte finish paints are ideal for ceiling paints since they are good at hiding imperfections. However, for house wall painting, matte paints are usually not recommended since you may need several coats to reach the desired look.

Matte Enamel Finish A variant of regular matte paints, the biggest differentiator between a matte finish and a matte enamel finish is the former is water-based while the latter is oil-based. However, unlike other enamel paints, matte enamel paints have a non-glossy finish. Good for painting wood and metal surfaces, some of the advantages of matte enamel paints are their durability and the fact that they are washable. This makes them an ideal interior paint choice for bathroom and kitchen walls.

Eggshell Finish: Owing their name to their slightly rough texture that can be compared to actual eggshells, this type of paint has a slight sheen. A mid-point between shiny, glossy paints and matte paints, eggshell finish paints are only slightly reflective. Although the eggshell finish has several characteristics which are common to both matte and glossy paints, its slight sheen and rough texture makes it extremely unique. They take fewer coats than matte paints and are ideal for hiding imperfections and painting on rough surfaces.

Satin Finish: Similar to eggshell paints, satin paints have a smooth finish and sight sheen. When used along with a spotlight, these paints are great for brightening a wall or even an entire room. However, due to the smoothness of the paint and their reflective characteristics, satin finish paints can be unforgiving to imperfections. They are best used on perfectly smooth walls and thus popular choice for home wall painting.

Semi-Gloss Finish: A popular paint choice for busy surfaces or areas that are prone to a lot of wear and tear, semi-gloss paints can achieve a noticeable shine. The perfect paint choice for home wall painting if you are trying to reflect natural or artificial light off a wall towards areas with less obvious lighting, semi-gloss paints can be unforgiving to imperfections. To get the best look from your semi-gloss paint, be sure to prepare the surface carefully prior to painting. These paints are not recommended for rough surfaces like ceilings.

Gloss Finish: The most reflective paint finish of the lot, glossy paints are popular for their aura of extravagance and opulence. There are several advantages to using gloss finish paints. Not only are they durable and long-lasting, they are also stain-resistant and can easily be washed and cleaned with normal water and soap. The preferred paint choice for children's rooms, commonly used open areas, kitchen and bathrooms, gloss finish paints can also be extended to wooden and metal surfaces.
Are you a professional looking for customers?
join now