Best Commercial Architects in Bangalore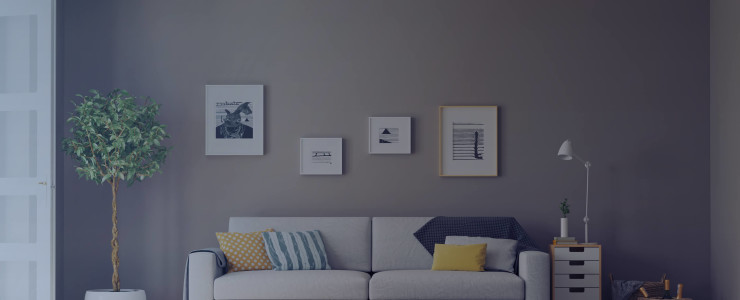 What would you like the architect to help you with?
Commercial architects in Bangalore prepare designs and specifications for commercial buildings, such as offices, factories, retail outlets and shopping malls. If you're looking for the best Industrial architects in Bangalore, then you're surely at the right place. You can now choose one from our top commercial architects in Bangalore to design your workspace just how you want to. Our team has trained these professionals who now aim to deliver perfection, and nothing less than that. To have the best construction experience in the city, book for our services and leave the rest on us.
Architects
1 Commercial Architects in Bangalore
+ 98
Related Commercial Architects Services
Customers in Bangalore also booked
Home Decor - Design Ideas, Photos, and Inspirations
Looking to hire professionals in Bangalore?
Tell us your requirements and get custom quotes with profiles within 24 hours from upto 5 interested Construction.
All About Architects
A recent survey by Team Lease showed that job growth depends on the city one is located in. And the best city according to them is none other than, Namma Bengaluru. And rightly so. Bangalore is home to some of the biggest multinational companies. Popularly known as the Silicon Valley of India, the job opportunities in this city are not only limited to Information Technology. Aeronautics, automotive components, bio-technology, electronics machine tools, research (space, science and defense) and silk industry are some of the other domains which are rapidly growing in this city.

As a result, the Bangalore skyline is dotted with spectacular tech parks, huge commercial spaces and fancy offices. Electronic City, Whitefield, or the new clusters in Bellandur, Hebbal and Challaghatta are some prime examples. Commercial Architects in Bangalore are the brainchild behind these biz parks and commercial hubs. Also known as Industrial Architects, they put in great efforts so that their designs reflect the city's dreams, spirit and culture.

But the scope of work for a commercial or industrial architect is not only restricted to these. The Commercial architects in Bangalore also work on the design of:

• Shopping malls, markets, warehouses and exhibition halls
• Banks
• Medical facilities and Hospitals
• Hotels
• Leisure and sports facilities
• Transportation related infra such as railway stations, airports, bridges, tunnels, etc. (Who can forget the spectacular transformation of the Bangalore Airport!) • Communication infrastructure; • Manufacturing centers such as factories, mines, laboratories, and food-processing plants; • Power installations such as dams, generating plants, fuel storage, processing, and distribution installations; • Press and media centers; and • Other commercial facilities.

But it's not an easy task for the Industrial Architects in Bangalore. While designing any of these spaces, the Commercial Architects in Bangalore have to be mindful of a host of factors. As the cost of real estate skyrockets, they have to ensure best use of physical space. Additionally, the designs need to be structurally and functionally sound while complying with all regulations. Aesthetic value, sustainability of the design and customer experience are equally important.

But the question comes – How does one know who are the Best Commercial Architects in Bangalore?

The smartest and most cost-effective way to do it is booking via UrbanClap. We connect you with trusted Commercial Architects in Bangalore through our digital platform.
3 simple steps to reach out to the best commercial architects in Bangalore
Log on to our website or download our mobile App and select the location as Bangalore.

Mention the required services in the Search textbox such as "Best Commercial Architects in Bangalore" or "Industrial Architects in Bangalore". Or you can go to the Section "Home Design and Construction" and select the desired service.

Answer some basic questions, such as
o location of the project
o size dimensions
o type of construction (new or remodeling)
o timelines of possession or desired completion, etc.
Our platform's recommendation engine will use this information and search from our exhaustive location-service based database. It will then match your requirements with the best commercial architects in Bangalore.

So, the next time you need to connect to the Industrial Architects in Bangalore, you know the magic route. And do share this piece of wisdom with others. As they say, sharing is caring!
Are you a professional looking for customers?
join now