Best Architects in Bangalore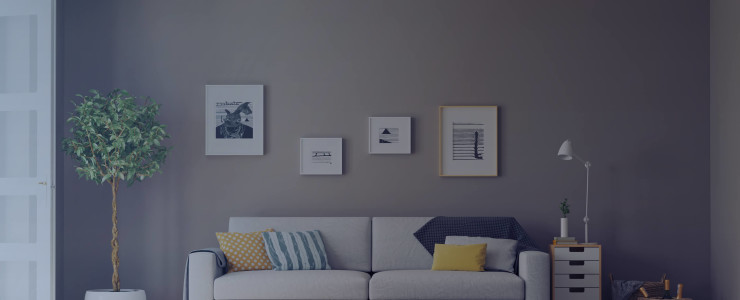 Need an Architect for:
New Construction

Floor Addition/Horizontal Expansion

Floor/Working Plans & Elevation Designs

3D Design Consultation
Why UrbanClap?
Get personalized quotes

Browse portfolios before hiring



Browse portfolios before hiring
Check real photos & reviews

Small to large project execution

Floor/Room addition to new construction



Get free quotes within 24 hours

Experienced Architects

Completed minimum 20 projects



End to end project execution
Timely delivery of the project
How it Works
Share your requirements

Type of project, area of property etc.

Get a call from our home expert

We will call back in 2 hours to discuss requirements & provide personalized quotes

Hire the right architect

Compare quotes, choose a professional, set appointment & hire
Architects in Bangalore
Book verified architects in Bangalore who are registered with COA with a minimum working experience of 5 years. Get free quotes within 24 hours of your inquiry. We provide you the experience of expert services with detailed drawings, landscape plans, reference images etc. Verified by leading agencies in India, professionals provide on-time delivery for both residential and commercial based projects. Browse portfolios of the professionals and connect with them. Check out real site images and customer reviews. With UrbanClap, the construction of your new house is just a clap away.
Architects
743 Architects in Bangalore
Syed Rihan Pasha

HBR Layout, Bangalore, Karnataka, India

(12 reviews)

Hired 3 times on UrbanClap

pravesh

I have hired Syed Rihan Pasha as an interior designer for some commercial work and it is going great. The work is still in progress and i am totally satisfied with it till now. I am paying them approx 3 lakhs for the whole and i have no complaints till now. Great service.

suhail

They done a good job and the staff were cooperative.

+ 18

Interior Lads

K.R Puram, Bangalore, Karnataka, India

(10 reviews)

Hired 6 times on UrbanClap

venkat

I hired them to do the interiors designing of my house. The material used were good, and they gave me a good outcome. They executed the ideas well, and the had done good planning. The completed the work within the time. Their behaviour was good. They needed no supervision, and they completed the work well. They showed me ideas and designs which were unique and good. The work was worth the price and if needed I would hire them again

naveen

Good job!!! Keep it up Bala!!!!

+ 125

Design Space

HSR Layout, Bangalore, Karnataka, India

(9 reviews)

Hired 6 times on UrbanClap

ayush

Service time-5/5 Customer relationship-5/5 Quality of work-4/5 Overall I would recommend design space for interior work

vandana

Very professional and great work. Their team works with shortest timeline. Reasonable pricing and good quality.

+ 25

Proportions

Jayanagar, Bangalore, Karnataka, India

sandeep

Got very good work done from these guys ...

rajesh

Too good when it comes to designs, got things done at my budget

Aurae constructions

13, 2nd Cross Rd, Canara Bank Colony, Jayanagar 3rd Block East, Jayanagara Jaya Nagar, Bengaluru, Karnataka 560082, India

raj

Amazing understanding of space and designs according to the client's needs. Very satisfied.

naman

Nice guy. Really good designs and also has a good work experience.The project was completed in time and without any trouble

+ 54

Interform Interiors

Koramangala 8th Block, Bangalore, Karnataka, India

ashraf

We had a fantastic experience with Muhammad. He helped us select cabinets for our remodel in the kitchen. The quality of the plan was good. The execution was fast.

shamin

They performed a complete kitchen remodel in 2 weeks! They installed fixtures and flooring in the kitchen. Muhammad and his team are good. The project was executed perfectly. We had no issues and had our kitchen back in only 2 weeks!

KNZ Construction

HSR Layout, Bangalore, Karnataka, India

sudhakar

The work what they have done is Very good. Their workers are very good skilled in doing furniture work of any type of model. They have done very good Furniture finishing work for my whole house. With in reasonable budget they have done good interior work at my house. I am fully satisfied with their work..

renu

I am extremely satisfied with the quality of interior work and Mr.Zamir and his Team are very dedicated and honest towards their Profession. I wish them the best in their future projects.I highly recommend them.

K.Studio1 Interior Design

Madiwala, Bangalore, Karnataka, India

suraj

Best work in town! Good response to customers .

+ 10

Vulpine Archis

Banashankari, Bangalore, Karnataka, India

Concept Interiors

Indiranagar, Bangalore, Karnataka, India
View More Professionals
1,939
Bookings done in last 1 year
Home Decor - Design Ideas, Photos, and Inspirations
Latest Customer Reviews
of Architects in Bangalore
Close your eyes and you can trust prabhu. He will talk very genuine for each and every reason. Design given by prabhu is just excellence...

Creative Architect, Professional, Co-operative. site planning, designs, elevation, interior by him are amazing. I will definitely suggest him with no doubt. If you are looking for a Architect with excellent talent, go for him.
Reviews received in last 365 days 
( Last updated on 07:00, 23 August, 2019 )
Frequently Asked Questions
How do Architects Charge?



Architects generally charge on percentage basis or quote a Lump-Sum amount for the entire project depending on whether they are just designing, supervising or managing everything all together. Some architects also charge on a per sq. ft. basis, where the amount goes from 10-100 rupees per sq. ft.

What does the cost include?



The cost of the architect includes the detailed plan in 2D or 3D of the entire project. The architect provides detailed drawings, landscape plan, flooring and lighting ensemble, reference images etc. Basically, the entire layout in detail is given by the architect to the client.

What do I need to provide?



Architects mainly need their clients to have a clear picture of what they want and expect out of the professional in their head. If they keep on shifting their structural views, it is very difficult to establish a professional relationship with the architect. A clear, firm position on what they need and trust in the architect's creativity is all they need to put in.

What are the general complications that occur during a project?



The layout on paper or the architecture drawing is very hard to copy by an architect because of several practical complications. There are government and environment specific guidelines to be followed by the architect, which can lead to a minor difference during the execution of the project. Also, clients should be creatively flexible. Sometimes, their requirements aren't practically possible and they should understand that. The cost exceeding the budget can be a hassle, but the client should always keep a margin of 5-10% extra for additional changes.

How much time does the project take?



Building a general model of about 2-3 floors takes around 9-12 months, wherein the planning process and designing takes almost a month to finish and the construction takes about 10-11 months. The time for renovation projects is decided after viewing the site itself based on the architectural plan. As per people's choice, the architectural design might be modern architecture or contemporary architecture.

How can I reduce outside noise in my house?



Tell your architect to brief you with Sound Absorbing materials such as acoustic ceilings and padded carpeting which make up the modern day architectural engineering. Sound-blocking curtains, solid doors and double glassed windows are great ways of reducing the noise inside your house.

How can I make my house more environments friendly?



Use ore of Energy efficient equipment while remodelling your house. Demand for good insulation at your homes, which will curb energy wastage. Ask your architects to indulge in Sustainable architecture. Probably, you could hire an architect who specializes in Green Architecture.

What is the design process?



The process generally starts with meeting the architect and planning the structure of the project. After the layout is frozen, the engineers and technicians come into play and work on technical things, catering to their respective niches. After resolving the technical stuff, the contractors start working with the construction under certain supervision. Interior designers, who have expertise in home architecture, finish up the project using their insight into architecture and design.
Looking to hire professionals in Bangalore?
Tell us your requirements and get custom quotes with profiles within 24 hours from upto 5 interested Architects.
All About Architects
Architects in Bangalore
Architects are skilled professionals who use their impeccable drawing skills, credible educational background and intuitive design sensibilities to create or renovate buildings that are safe, sustainable and beautiful. Keeping this in mind, you can trust UrbanClap to help you find the best architects in Bangalore as not only do we have a great list of architects on our platform but they're also reliable, dependent and cost-efficient.
So What Does an Architect Do?
While a straight-forward explanation for what an architect does would be that he or she uses high-level drawing skills and educational training to design safe, sustainable and beautiful buildings, here is the role explained in detail:
Tries to understand your vision Before an architect can get down to designing the plan for your building, he or she needs to understand your requirements and the vision you have in mind. The architect may ask you multiple questions to get an absolutely clear idea and you must explain in as much detail as you can.

Creates detailed building designs and drawings Keeping the client's requirements in mind, an architect uses his drawing skills or computer-aided design (CAD) applications to create the design for the building. Once the preliminary design is approved by the client, the architect creates the final construction drawing.

Applies for necessary permits An architect takes into consideration constraining factors such as city infrastructure legislation, environmental laws, practical applications, safety, etc. and then procures important permits accordingly.

Coordinates with related professionals Architects have to coordinate with an army of important participants like construction managers, surveyors, engineers, etc. to give shape to the potential project, according to the plan designed.

Supervise and review the project An architect will not just design the building, but will also visit the building site, meet clients, inspect all areas of the project, adapt plans according to situation and resolve any issues that may erupt to ensure smooth execution. He or she will closely work with the contractors to ensure that the design is followed through to the T, before handing over the final building to the customer.
What Information Should a Contract Between a Client and an Architect in Bangalore Contain?
A legal contract between the client and architect contains a lot of information, depending from project to project. However, the following are essentials:
Complete details of the architect and the company, official address, contact numbers and email ids, license details etc.

Complete details of the client as far as the attorney allows.

A list of all the services that have been agreed to be provided by the architect to the client from the beginning to the end of the project. Additionally, the dates or deadlines for the completion of each of these.

The cost of project, additional fees, mode of payment, installments (if any), the dates they are due and any such financial or monetary details.

Guidelines and procedure in the case of termination of contract, either when the project has been completed or when it is left mid-way.

The additional services or situations that may arise later and the ways to deal with them.
What Does the Completion of an Architectural Project Depend Upon?
Several factors are kept in mind when a time-frame is finalised for a project. However, timelines are subject to sudden changes in the event of natural calamities, financial issues, worker shortage etc. Here is what the completion of an architectural project is dependent upon:
Scope and size of the project The bigger the scope and size of the project, the more time it is going to take architects in Bangalore to complete the job.

Weather conditions All types of architects, including landscape architects in Bangalore, always account for climatic conditions like moisture, heavy rains, cold weather, summer heat etc. when deciding on the timelines for an architectural project.

Availability of materials, contractors and labour The availability of contractors plays a major role in the timely completion of a project. If the contractor is not available during certain months, work is bound to get delayed. At the same time, there may be cases where the contractor refuses to work due to certain issues between him and the interior architect. This could also delay the project.
What Services Do Architects at UrbanClap Provide?
Floor/Working Plans 2D blueprints of either your entire property, a single floor or even a room, as viewed from above. These would include layout of utility lines and wiring systems, various measurements, furniture layout, and anything else that is necessary.

3D Interior Designs Customised visual illustrations of the final look of the interiors of your property.

Elevation Designs Scaled drawings which show all four sides of a building with the perspective flattened. Elevation plans give a builder an overview of how the finished building will look.

Horizontal Expansion/Floor Addition Increasing the footprint of the floor by expanding the kitchen, adding an extra room, etc. or adding an extra floor to an existing building to create further functional space.

End-to-End Turnkey Construction Solutions A project taken up by the architect from inception to the very end, and in which the client gets a finished project by the end of the contractor with keys to move in.
Why Use UrbanClap to Hire an Architect in Bangalore?
COA-Approved Architects at UrbanClap are approved by the Council of Architecture (COA), a government body which allows architectural practice of registered professionals. This is a quality parameter at UrbanClap and part of our on-boarding quality checklist.

Background-Verified Top verification firms in India have given the go-ahead on the credibility of our architects, after necessary address, criminal court and national identification verification.

Minimum Experience of 3 Years While all our architects have a bare minimum experience of 3 years, a professional being acquired in the Construction category has a minimum experience of 5 years and a valid degree or masters in architecture.

Personalised Services Every client has his or her preferences, which are captured by UrbanClap at the very beginning when the customer makes a booking on the website or on the app. Thereafter, only those architects contact a customer who can fulfill the specific requirements.

Cost-Efficient The costs of architects in Bangalore from UrbanClap are completely transparent. In fact, only those architects get in touch with you who can provide you the services in the budget that you have set for yourself. You can also talk to multiple residential architects in Bangalore and hire the one who has the lowest cost.

Convenient Hiring an architect in Bangalore from UrbanClap is an easy process as we only partner with trusted names in the industry and you don't have to worry about running background checks, browsing through architecture websites and seeking feedback from previous clients. Not only that, you can also hire both architects and interior designers in Bangalore from the same platform.
How Much Do Architects Charge in India? And What Factors Does the Cost Depend On?
An architect's charges for a project will be either of the following options:
A percentage of the total cost of the project (as in the case of most architecture firms in Bangalore);

A per-square-foot rate calculation (as in the case of small architecture firms or local architects);

A fixed fee for the whole project (as in the case of larger, more well-known and more experienced architects).
Points to keep in mind regarding an architect's charges:
It is important to negotiate when you get a quote from the architects for residential homes as they may initially quote a higher price. Hence, negotiate for a price closer to the prevailing market rate.

Don't expect a quotation immediately after placing a request. That will happen only after site visit.
Rate Card
| | | | |
| --- | --- | --- | --- |
| Floor Plans | Rs. 8-18 Per Square Foot | | |
| Working Plans | Rs. 8-18 Per Square Foot | | |
Rate Card
| | | | |
| --- | --- | --- | --- |
| Elevation Designs | Rs. 50-55 Per Square Foot | Rs. 60-70 Per Square Foot | Rs. 80-100 Per Square Foot |
*Costs vary according to the customers' needs.
Find Top Architects in Other Cities
Are you a professional looking for customers?
join now