Best Architects in Ahmedabad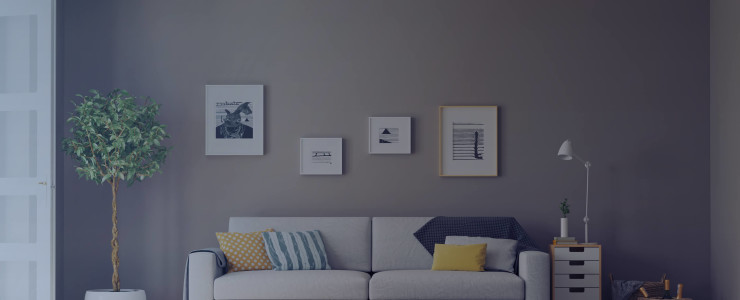 Need an Architect for:
New Construction

Floor Addition/Horizontal Expansion

Floor/Working Plan & Elevation Design

3D Design Consultation
Why UrbanClap?
Get personalized quotes

Browse portfolios before hiring



Browse portfolios before hiring
Check real photos & reviews

Small to large project execution

Floor/Room addition to new construction



Get free quotes within 24 hours

Experienced Architects

Completed minimum 20 projects



End to end project execution
Timely delivery of the project
How it Works
Share your requirements

Type of project, area of property etc.

Get a call from our home expert

We will call back in 2 hours to discuss requirements & provide personalized quotes

Hire the right architect

Compare quotes, choose a professional, set appointment & hire
Architects in Ahmedabad
Find end-to-end services of COA approved architects in Ahmedabad with minimum 5 years working experience, and get free quotes within 24 hours of your inquiry. Browse the portfolios of the professionals by checking out the site images and customer reviews before booking an appointment. Professionals provide on-time delivery for both residential and commercial based projects. With UrbanClap, Construct your new home hassle-free.
Architects
249 Architects in Ahmedabad
+ 31

Nigella's Nest

Saraswati Nagar, Ahmedabad, Gujarat, India

(4 reviews)

Hired 4 times on UrbanClap

akash

I have seen classic interior designs in my first introduction meeting.he provides services very delightful.

shanky

Hello we get good work done at our place with good awesome designs and better space planning with the objects really good

+ 69

innovation designer

B-402/1, Doctor House, Nr Parimal Railway Crossing, Ellise Bridge, Ellisbridge, Ahmedabad, Gujarat 380006, India

(35 reviews)

Hired 5 times on UrbanClap

zahra

Awesome work.dedicated and as the name suggests...very innovative.Best wishes Akram

zahra

Innovative and client centric work by Akram. Dedication and hard work is his forte.

+ 114

Trio Diseño

Satellite, Ahmedabad, Gujarat, India

mohit

Excellent Work done by trio guys..keep it up frndz

helly

New concepts, Excellent work , good customer relationship by dipesh

+ 75

Sanket Patel

Motera, Ahmedabad, Gujarat, India

sawan

Providing innovative and luxurious spaces especially for you! It's all about trailer made space for your required! Especially sanket really hard working guy. You can rely on his job.

deepak

I am quite happy with service provided. More attractive western style design and innovative idea show to us.

+ 118

Earth Interiors

Happy Home Apartment, Gaurav Path, Naranpura, Shastrinagar, Nirnay Nagar, Ahmedabad, Gujarat 380013, India

ujjval

Thier work is relatively the best in the city.. Needed help with my office space interiors ...just three magical words for them ' Best in Business'.. wish them all the very best for their future endeavors.

ravin

The duo with their team of superhumans accomplished the complex task with simple ease & icing on cake was there minimum cost!

+ 27

PENCIL STUDIO

Navrangpura, Ahmedabad, Gujarat, India

chirag

I am very happy by the service of Pencil Studio for my house...I got nice designs for my house...Really appriciate...Thanks Pencil Studio...I will recommend Pencil Studio to others.

chirag

I am very happy by the service of Pencil Studio for my house...I got nice designs for my house...really appriciate...Thanks Pencil Studio...I will recommend Pencil Studio to others.

+ 112

khyati

You're excellent in your profession. Learned alot from you since last 2 years and looking ahead to learn more!! Awesome and up-to-date knowledge about the designing and architectural field. Superb you are!😊😊

jaydip

exelent work for marvin design studio

+ 64

Devine Art Studio

Ellisbridge, Ahmedabad, Gujarat, India

amit

Very unique and state-of-the-art designs at very reasonable rate.... I will recommend... It really worths.....

ritu

Chetan sharma yuh hv done exquisite Nd particular work. results of your work was scintillating..good job keep it up

+ 100

sawariya

Very nice work ....good touch in iterior

narendra

Excellent work very good interior design

+ 82

preeti

Very well designs of all the projects including mine excellent job

drashti

Good work... Explore it with different materials 😀
View More Professionals
Home Decor - Design Ideas, Photos, and Inspirations
Frequently Asked Questions
How do Architects Charge?



Architects generally charge on percentage basis or quote a Lump-Sum amount for the entire project depending on whether they are just designing, supervising or managing everything all together. Some architects also charge on a per sq. ft. basis, where the amount goes from 10-100 rupees per sq. ft.

What does the cost include?



The cost of the architect includes the detailed plan in 2D or 3D of the entire project. The architect provides detailed drawings, landscape plan, flooring and lighting ensemble, reference images etc. Basically, the entire layout in detail is given by the architect to the client.

What do I need to provide?



Architects mainly need their clients to have a clear picture of what they want and expect out of the professional in their head. If they keep on shifting their structural views, it is very difficult to establish a professional relationship with the architect. A clear, firm position on what they need and trust in the architect's creativity is all they need to put in.

What are the general complications that occur during a project?



The layout on paper or the architecture drawing is very hard to copy by an architect because of several practical complications. There are government and environment specific guidelines to be followed by the architect, which can lead to a minor difference during the execution of the project. Also, clients should be creatively flexible. Sometimes, their requirements aren't practically possible and they should understand that. The cost exceeding the budget can be a hassle, but the client should always keep a margin of 5-10% extra for additional changes.

How much time does the project take?



Building a general model of about 2-3 floors takes around 9-12 months, wherein the planning process and designing takes almost a month to finish and the construction takes about 10-11 months. The time for renovation projects is decided after viewing the site itself based on the architectural plan. As per people's choice, the architectural design might be modern architecture or contemporary architecture.

How can I reduce outside noise in my house?



Tell your architect to brief you with Sound Absorbing materials such as acoustic ceilings and padded carpeting which make up the modern day architectural engineering. Sound-blocking curtains, solid doors and double glassed windows are great ways of reducing the noise inside your house.

How can I make my house more environments friendly?



Use ore of Energy efficient equipment while remodelling your house. Demand for good insulation at your homes, which will curb energy wastage. Ask your architects to indulge in Sustainable architecture. Probably, you could hire an architect who specializes in Green Architecture.

What is the design process?



The process generally starts with meeting the architect and planning the structure of the project. After the layout is frozen, the engineers and technicians come into play and work on technical things, catering to their respective niches. After resolving the technical stuff, the contractors start working with the construction under certain supervision. Interior designers, who have expertise in home architecture, finish up the project using their insight into architecture and design.
Looking to hire professionals in Ahmedabad?
Tell us your requirements and get custom quotes with profiles within 24 hours from upto 5 interested Architects.
All About Architects
Architects in Ahmedabad
Ahmedabad is known all over India as a hub for modern architecture, having given birth to some of the finest buildings in the country, prime design institutions, and reputed architecture firms in Ahmedabad. Many of the best architects in India come out of Ahmedabad, and are hired to design buildings in even other cities. So, you're in luck if you're building a home, office or some other structure in Ahmedabad--rest assured, you'll be working with the best.
Why Do You Need An Architect?
Building or renovating a home is a big investment of financial resources, effort, time and emotions. In spite of this, many of us undermine the complexity of this task. We feel that hiring a contractor will be more than enough and that hiring an architect is an unnecessary cost that can be avoided. Some of us also think that architects just draw blueprints for buildings or that they are required to build only palatial structures for the rich. However, this is far from the truth. Here's what the best architects in Ahmedabad bring to the table.
1. See the "BIG" picture Architects are well-trained and qualified professionals who will try to understand your vision, needs and requirements, visit the site if needed, and ask all kinds of questions to get a clear idea about the project in hand. They don't merely design the walls and roofs, but also spell out the comprehensive list of steps between conception and completion, as well as solve problems, such as less space etc.

2. Create detailed building designs Architects either use computer-aided design (CAD) applications or their own skills at drawing to create intricate building designs. Once the preliminary design is approved by you, the architect creates the final construction drawing. Such designs and drawings bring down the possibility of design mistakes significantly.

3. Consider constraining factors Factors such as city infrastructure legislation, environmental laws, practical applications, safety, etc. may have an impact on the initiation and progress of an architectural project and, hence, architects take all of this into consideration to avoid complications, and get all the necessary clearances or approvals from the various regulatory bodies.

4. Coordinate with related professionals Building or remodeling a house involves a bevy of professionals like construction managers, surveyors, engineers, etc. Architects co-ordinate the entire project and save property owners the trouble of managing the whole lot of vendors or service partners.

5. Write and prepare contracts Architects authorise and sign their consent to ensure progress of project according to plan, create reports and proposals, wherever necessary etc.

6. Supervise and review the project Architects visit the building site, meet clients, inspect all areas of the project, adapt plans according to situation and resolve issues, before handing over the final building.
What Are the Types of Architects in Ahmedabad?
While people tend to classify architects as affordable and luxurious, the actual classification is based on the nature of projects handled by them.
Residential Architects in Ahmedabad An exponential rise in the number of housing projects has led to a surge in the demand for residential architects in Ahmedabad. These home architects in Ahmedabad work with private clients and enable them to turn their home dreams into reality. They also help them customize their properties as per their personal requirements. These house architects in Ahmedabad are abreast with the latest designs and technologies and leverage the same in their plans.

Commercial Architects in Ahmedabad Have you ever looked at a shopping mall like the Ahmedabad One or a swanky airport, and wondered who built it? That would either be Commercial Architects in Ahmedabad or Public Architects. There architects specialize in large-scale projects such as commercial buildings, shopping malls, airport renovation, public facilities etc. The main difference between residential architects in Ahmedabad and commercial architects is the nature of client they cater to and the scale of the project.

Landscape Architects in Ahmedabad Landscape architects are responsible for the design and structure of outdoor open spaces, such as gardens, parks, campuses, recreational facilities and other such public spaces. They also plan the locations of building, roads, pathways etc within these areas. They do all of this in an efficient and engaging manner, ensuring that the design is harmonious with the natural environment.
Is There a Difference Between an Architect and an Interior Designer?
Yes, there is a difference between an architect and an interior designer. While architects focus on the structural composition of the house, interior designers work on the surface arrangement and decoration. However, both of them work with the common objective of understanding the homeowner's requirements and needs. They work towards making the property more functional and utilize the space available in the most viable manner.
What Services Do Architects at UrbanClap Provide?
Floor/Working Plans 2D blueprints of either your entire property, a single floor or even a room, as viewed from above. These would include layout of utility lines and wiring systems, various measurements, furniture layout, and anything else that is necessary.

3D Interior Designs Customised visual illustrations of the final look of the interiors of your property.

Elevation Designs Scaled drawings which show all four sides of a building with the perspective flattened. Elevation plans give a builder an overview of how the finished building will look.

Horizontal Expansion/Floor Addition Increasing the footprint of the floor by expanding the kitchen, adding an extra room, etc. or adding an extra floor to an existing building to create further functional space.

End-to-End Turnkey Construction Solutions A project taken up by the architect from inception to the very end, and in which the client gets a finished project by the end of the contractor with keys to move in.
How Much Do Architects Charge in India? And What Factors Does the Cost Depend On?
In our country, the architect's fees or charges are broadly governed by the guidelines prescribed by the Council of Architecture in the Schedule of Fees. The same also applies to how much architects in Ahmedabad cost.
An architect's charges for a project will be either of the following options:
A percentage of the total cost of the project (as in the case of most architecture firms in Ahmedabad);

A per-square-foot rate calculation (as in the case of small architecture firms or local architects);

A fixed fee for the whole project (as in the case of larger, more well-known and more experienced architects).
Points to keep in mind regarding an architect's charges:
It is important to negotiate when you get a quote from the architects for residential homes as they may initially quote a higher price. Hence, negotiate for a price closer to the prevailing market rate.

Don't expect a quotation immediately after placing a request. That will happen only after site visit.
Rate Card
| | | | |
| --- | --- | --- | --- |
| Floor Plans | Rs. 8-18 Per Square Foot | | |
| Working Plans | Rs. 8-18 Per Square Foot | | |
| | | | |
Rate Card
| | Basic | Standard | Premium |
| --- | --- | --- | --- |
| Elevation Designs | Rs. 50-55 Per Square Foot | Rs. 60-70 Per Square Foot | Rs. 80-100 Per Square Foot |
*Costs vary according to the customers' needs.
Why Hire an Architect from UrbanClap?
COA-Approved Architects at UrbanClap are approved by the Council of Architecture (COA), a government body which allows architectural practice of registered professionals. This is a quality parameter at UrbanClap and part of our onboarding quality checklist.

Background-Verified Top verification firms in India have given the go-ahead on the credibility of our architects, after necessary address, criminal court and national identification verification.

Minimum Experience of 3 Years While all our architects have a bare minimum experience of 3 years, a professional being acquired in the Construction category has a minimum experience of 5 years and a valid degree or masters in architecture.

Cost Effective When you hire residential architects in Ahmedabad without knowing the prevailing costs of architects in Ahmedabad, you may end up paying quite a heavy price for a project. However, there are no chances of this happening if you hire residential or commercial architects in Ahmedabad from UrbanClap us. We provide you budget-friendly architects and interior designers in Ahmedabad. After you state your budget while placing a request, only those residential architects will contact you, who can provide the required services within the price range that suits your budget. You can also talk to multiple residential architects in Ahmedabad and hire the one who has the lowest cost.
Find Top Architects in Other Cities
Are you a professional looking for customers?
join now